News & Gossip
NCB officer tells about links found between Deepika, Shraddha, Sara and drug-peddlers!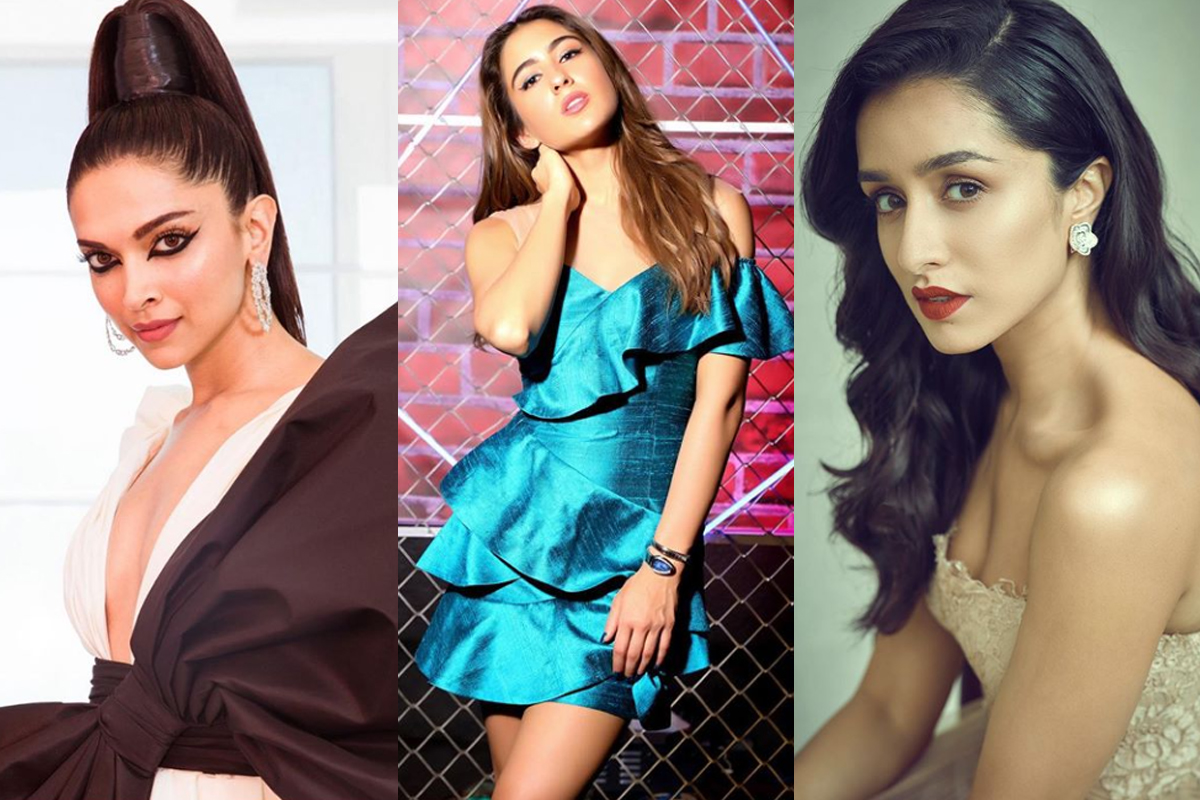 In its strive to bust Bollywood drug nexus, Narcotics Control Bureau investigating, drug angle linked to the late actor Sushant Singh Rajput death case, had recently interrogated A-listed actresses like Deepika Padukone, Sara Ali Khan, Shraddha Kapoor and Rakul Preet Singh, over their connection to drugs syndicate. Their names had cropped up in NCB's investigation and all of them were summoned by the agency for questioning, where Rakul was grilled on September 25, Sara, Deepika and Shraddha recorded their statements on September 26.
However, no details of their interrogation were shared or disclosed by the agency team then but now an investigating official has reportedly revealed where this high profile interrogation has taken them into their drug probe.
As per the NCB official no links have been found between the actresses and drug peddlers yet but the on-going investigation could see more celebrity names in their further drug probe.
Giving out the details of what the actresses said during their questioning, the official informed, "When we asked Padukone about her chats with her manager Karishma Prakash, she denied having been involved in the consumption of drugs, and said that she was referring to cigarettes. Khan, too, refused having consumed contraband. When we enquired Kapoor about her CBD Oil (cannabidiol) WhatsApp chat, she said it was for external use. Legally, preparations made from extract or tincture of Indian hemp, except those which are only for external use, are covered as per the provisions of the NDPS Act."
He further added, "As of now, we are relying on the technical evidence. No seizure has been made. No links of these actors with any peddler have surfaced so far. Their statements will be presented before the court later."
Furthermore, procurement and use of CBD oil, on the basis of which some summons have been issued, is generally used for medical treatment such as anxiety, depression, joint pain, muscle spasms and to treat insomnia. This product is also available on the internet and can be purchased online. To note, CBD products, extracted from hemp, are legal to buy and use in India provided that the products have THC content below the range of 0.3%, anything higher is classified as a cannabis product. But as the online sites do not mention the THC content,  there is a controversy around it as THC is the main psychoactive compound in cannabis that produces the high, as per NCB officials.
For the uninitiated, the prime accused in SSR's case his live-in partner, Rhea Chakraborty, is currently under judicial custody with NCB after she was arrested by the agency on September 8 over several NDPS charges and had been granted 14-days judicial custody by the court which was to end on September 22 but a NDPS court, however, extended her custody till October 6. Her bail pleas too have been rejected by the Magistrate and session court of Mumbai and her fresh bail application which was to be addressed on September 23 by the Bombay High Court was also been deferred for hearing on September 25 due to heavy rainfall in the city.