News & Gossip
NCB gets 4-day remand of Showik, Samuel Miranda by the Mumbai Court: Reports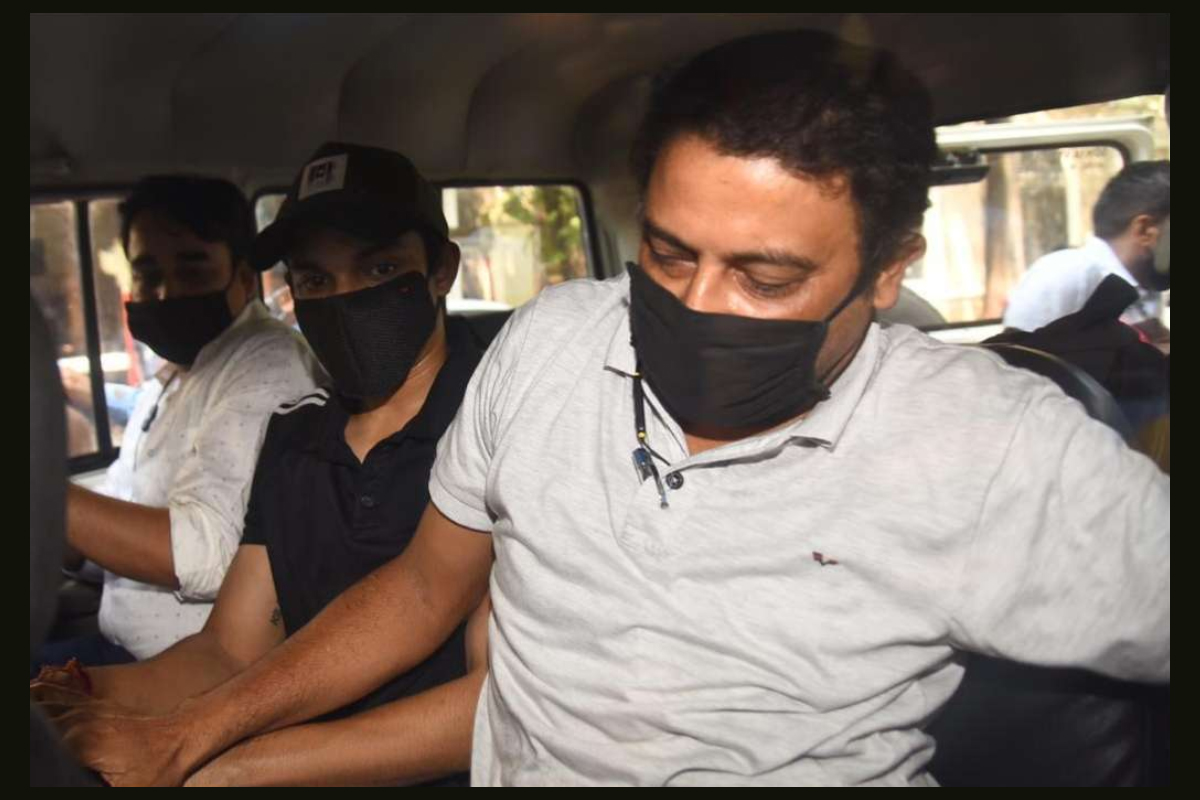 Sushant Singh Rajput's death case has taken a whole new turn ever since the Narcotics Control Bureau has started its investigation into this high profile celebrity case. After arresting the late actor's girlfriend Rhea Chakraborty's brother Showik Chakraborty, and SSR's house manager Samuel Miranda, on Friday night, the NCB officers on Saturday had produced them in Mumbai's Esplanade (Qila) Court, seeking a 7-days custody for the suspects but the NCB was granted only 4-day remand that is till September 9, by 64th Metropolitan Magistrate NN Joshi.
Earlier in the day, the NCB had taken them along with nabbed drug-peddlers Zaid Vilatra and Kaizan Ebrahim to Sion Hospital for a medical examination before producing them in Court. But as per recent updates, Showik and Samuel Miranda have been sent on remand for 4 days, whereas Kaizan Ebrahim has been sent to 14-day judicial custody by the Qila Court, Mumbai. The NCB, however, was seeking 7-days custody of the two but the court granted only 4-days custody to the federal agency.
Investigating the drug angle, NCB made their first two arrests on August 27 and 28, by nabbing two peddlers namely Abbas Lakhani and Karn Arora for possessing 'bud' of an illegal substance (curated marijuana), and on September 2 and 3, NCB took other two paddlers Zaid Vilatra 20, Kaizan Ebrahim, 23, after which the federal agency traced their connections with Rhea, her brother and house manager Samuel.
Later, going ahead with their investigation the agency launched raids at Rhea and Samuel's residence on Friday morning but didn't find any drug. The agency then interrogated them for hours and by the night booked Showik and Samuel under various sections of the Narcotic Drugs and Psychotropic Substances (NDPS) Act, including; 20(b) that deals with production, manufacture, possession, selling, purchase and transport of cannabis, 27(a) that defines punishment for financing illicit traffic and harboring offenders and 28 (punishment for attempt to commit offences), 29 (punishment for abetment and criminal conspiracy).
Now as per the latest developments, NCB has taken Samuel, Showik, Zaid and Kaizan to the Sion hospital for conducting medical examination before taking them to court today. Meanwhile, NCB Deputy Director, KPS Malhotra told media that, 'Actor Rhea Chakraborty's brother Showik Chakraborty, Samuel Miranda, Zaid and Kaizen Ibrahim have been brought to Sion Hospital in Mumbai for COVID-19 test."
As per a report, drug-peddlers Zaid Vilatra and Abdul Basit Parihar have turned to court for bail and have applied fro the same in Mumbai Sessions Court. Meanwhile, late 'Kedarnath' actor's sister Shweta Singh Kirti hailed NCB's move and laud the arrest on her twitter account. She wrote, "Thank you God Keep guiding all of us in the direction of TRUTH! #JusticeForSushantSinghRajput #GreatStartNCB #Warriors4SRR #Flag4SSR."
To note, NCB had filed criminal charges against Rhea and her brother Showik under Sections 20, 22, 27, and 29 of the NDPS (Narcotic Drugs and Psychotropic Substances) Act for drugs conspiracy related to Sushant's alleged suicide case.