News & Gossip
Namrata Shirodkar Gives Us An Update About Sonali Bendre's Health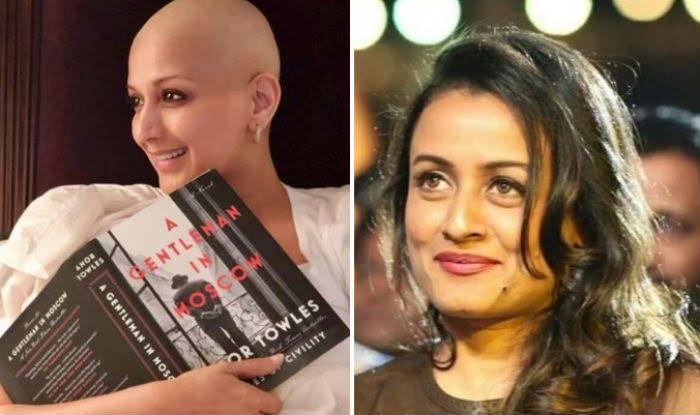 Sonali Bendre revealed to her fans, earlier this year, that she had been battling metastatic cancer and the entire film fraternity as well as her fans were left in shock! Ever since then, her family, friends from the industry are praying for her recovery! The lady who is undergoing her treatment in New York is see quite active on her social media, sharing her medical status, interacting with her fans at various occasions! She is frequently being visited by a lot many friends from the film fraternity and the recent one to visit her was Namrata Shirodkar. Here's what Namrata Shirodkar has to say about the health status of Sonali Bendre currently!
https://www.instagram.com/p/Bos7pBnhLfN/?utm_source=ig_share_sheet&igshid=rp3ke0jv6fd8
Namrata Shirodkar, who had been to New York for a vacation with her husband, Mahesh Babu and their sons visited Sonali Bendre while there. Giving an update about Sonali Bendre health status, Namrata Shirodkar said, "She is a strong girl. She looks amazingly fit and ready to get back to normal life. I had such a lovely time with her. We discussed so many things. She told me the entire story of her illness and what gives her the strength, and I told her that she's always in my prayers."
Other stars to meet Sonali in the recent days are Anupam Kher, Neetu Singh, Priyanka Chopra and a lot many more!
All our prayers are with Sonali Bendre! May she get back to normal life soon! Stay tuned for more updates! Do write your feedback and suggestions in the comment section below!