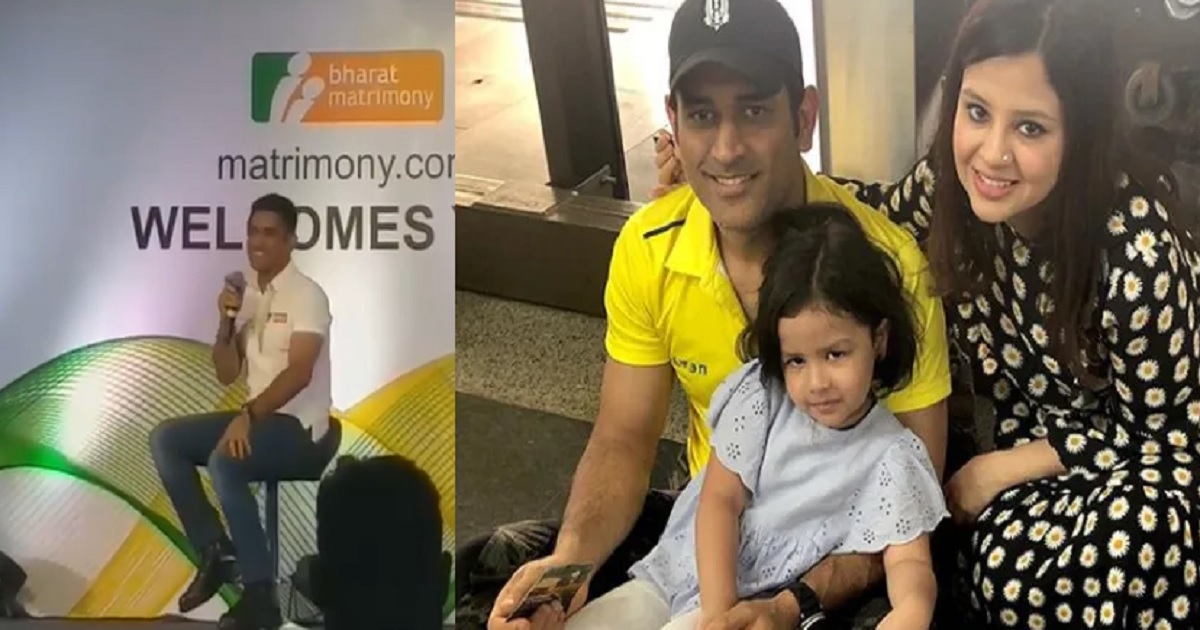 Former Indian Captain Dhoni is very calm on cricket field, he is a very reserved person in terms of sharing his personal life views. He was recently spotted in Chennai where he had an interaction with the audience and there we found Dhoni's sense of humor hilarious which is now making everyone mad over him. He spoke on marriage and being an ideal husband which has happened for the first time.
The veteran wicket-keeper and great batsman spoke about being an ideal husband is better is when you let your wife do whatever she ask and say yes for everything. He lets his wife Sakshi do everything she wants.
Later, Dhoni also compared men to lions but quickly he said that's only true until they are married.
Dhoni married Sakshi in July 2010 and the couple has a daughter named Ziva. Captain-cool shared life hacks with the audience which were present at the event present and explained that husbands are happy when their wives are happy.
Dhoni has given tips to become the ideal husband and that is what he does with his beautiful wife  Sakshi. Dhoni was once seen helping wife Sakshi for making her wear sandals by sitting down since her dress was short. His sweet gesture for him made us believe that a former Indian captain is a  king of India but for a family is equally important. He also shares amazing videos with her daughter Ziva on social media.