Featured
News & Gossip
Mother-daughter duo of Sangeeta and Aishwarya Ahir set the ramp on fire at this year's Bombay Times Fashion Week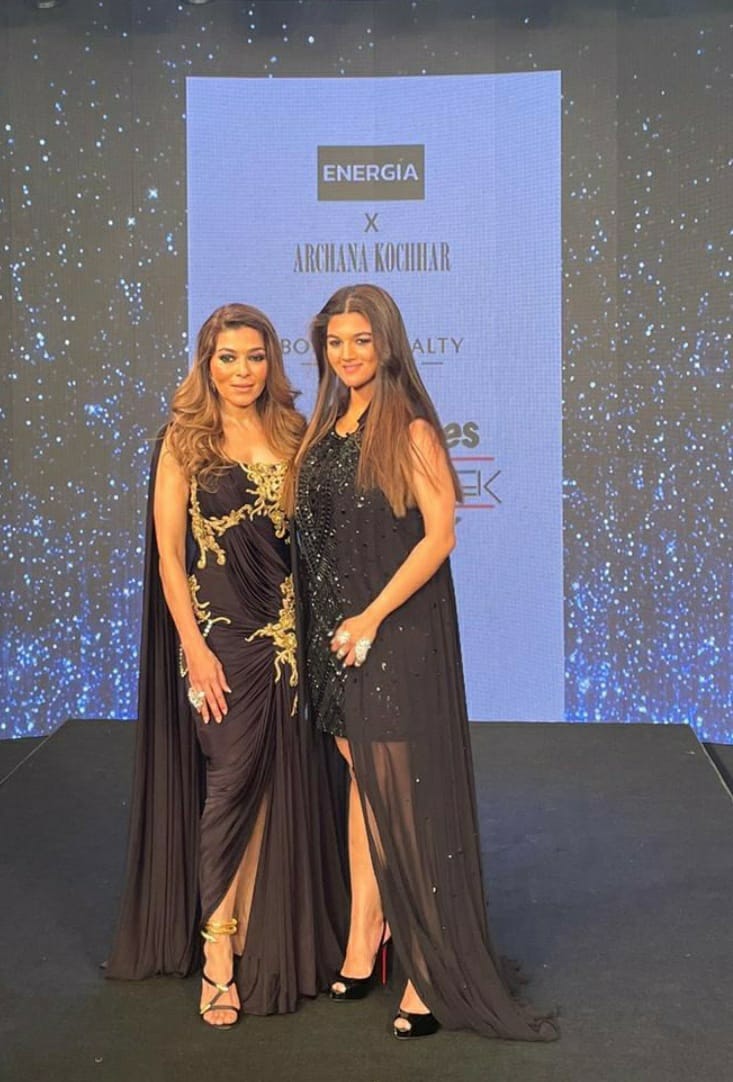 Mumbai, January 2020: As the year drew to a close, Mumbai played host to one of the fashion industry's most anticipated annual events – the Bombay Times Fashion Week. Over the course of a glamorous evening at the Bombay Realty – Island City Centre, the city's elite gathered for a virtual event to view the latest collections from some of the industry's biggest designers.
In the midst of this digital gathering, the showstopper was undoubtedly the appearance of the mother-daughter duo of Sangeeta and Aishwarya Ahir on the ramp. Bollywood producer and entrepreneur Sangeeta joined Aishwarya on her debut runway walk, both attired in designer Archana Kocchar's latest collection.
The pair set jaws dropping in a complementary pair of all-black ensembles, highlighted with contrasting trims. Exuding glamour and grace, Aishwarya looked like a pro as she glided down the runway.
It's clear to see that she's taken after her mother in all the right ways. Truly a debut for the ages.