News & Gossip
Miss India Aditi Arya: Always Wanted to Represent India Internationally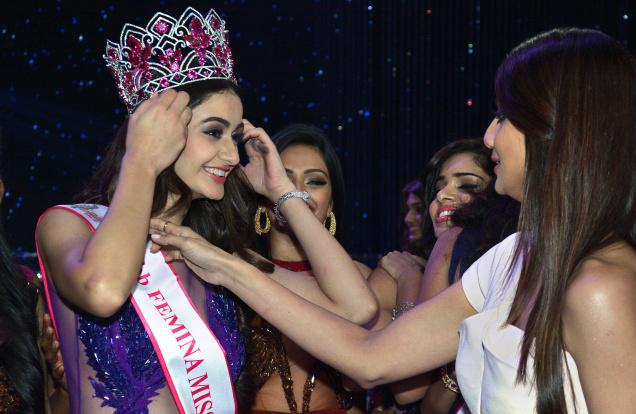 Miss India Aditi Arya: Always Wanted to Represent India Internationally
"I HAD TWO KEYS TO SUCCESS. ONE WAS TO BE MY NATURAL SELF AND THE OTHER WOULD BE THE FACT THAT I'M ALWAYS WILLING TO LEARN," SAID ADITI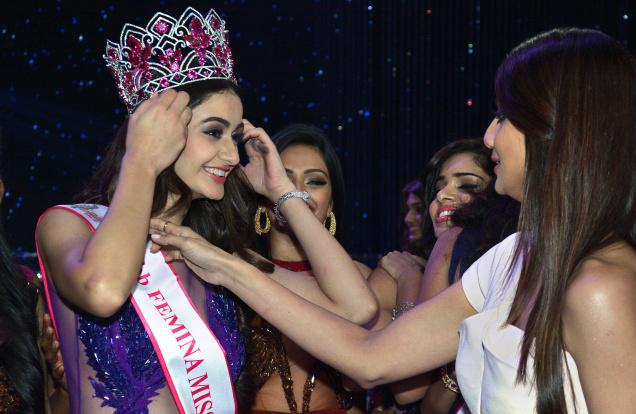 Aditi Arya, who is the proud possessor of this year's Femina Miss India World crown, says she always wanted to represent India on an international level and that inspired her to compete in a beauty pageant.
The 21-year-old model from Delhi suburb Gurgaon, who will represent India at the Miss World 2015 pageant, was enthroned as the winner of 52nd edition of the beauty pageant on Saturday at the Yash Raj Films Studio in Mumbai by reigning queen Femina Miss India Koyal Rana.
Aditi credits her friends with persuading her to participate in the beauty pageant.
"I had always thought of representing India at an international level, if not through a beauty pageant then through other platforms such as business conferences, conclaves, events.
I knew that I wanted to get there, some place where I make a statement and it becomes India's statement. To decide if it was through the beauty pageant route or some other route – that was encouraged by my friends," Aditi told IANS in an interview.
Having worked in the corporate sector, she feels beauty pageants accord instantaneous empowerment and a platform to be heard, which is not the case with the corporate environment.
"In a corporate environment you climb up that ladder very slowly and you have to really make an effort to be heard. So empowerment comes at a very slow pace, but the beauty pageant just pushes you, it propels you forward instantly," she said.
Admitting her family was flabbergasted upon the mellifluous news being broken to them, she said she wasn't bound by any expectations from her family and had their "unending support", although their teary eyes gave away the pride they felt following Aditi's achievement.
"They were surprised. They never really bound me by expectations, so I never knew whether they expected me to win or not because they always told me that I have their unending support and the results don't matter to them.
"When I won, initially I did not know how happy they were but then I saw their teary eyes and I just knew that they're really proud of me," she said.
Talking about her key to success, Aditi accredited her willingness to learn for her achievements.
"I had two keys to success. One was to be my natural self and the other would be the fact that I'm always willing to learn. For me, learning never stops – you never reach perfection, you just keep striving for it, no matter how better or worse you are compared to your competition.
"You just compete with yourself. You remain yourself, you don't change who you are for what the pageant might expect but at the same time, you're open to learning and you show the potential to grow," Aditi said.
She isn't a person who "denies opportunities" and likes to try out "everything" before selecting what's best for her.
Asked if she'd consider a career in Bollywood, Aditi said: "For me, the focus is the Miss World crown as of now, there's a lot that I have on my plate but I'm not the kind of a person who denies opportunities.
"I try everything and then I decide what works for me and what doesn't. I haven't thought of it as of now but, if in future it strikes me then I'll try and experiment, and if it works for me that's great."
The Grand Finale of fbb Femina Miss India 2015 pageant, which was judged by eminent personalities from the film industry like John Abraham, Manisha Koirala, Sonu Nigam, Anil Kapoor, Shilpa Shetty, Sonali Bendre, Shiamak Davar and Chitrangada Singh, will be telecast on April 5.