Actor
Milind Soman Finishes Yet Another Tiresome Ultraman Marathon In Florida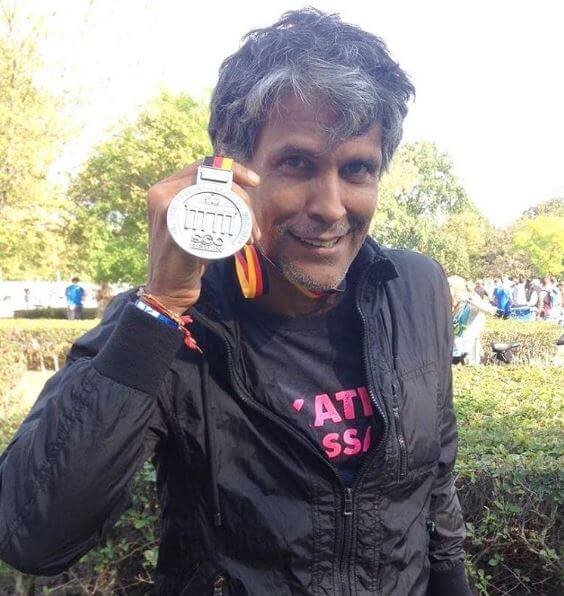 Milind Soman is one of the fittest Indian personality, who runs against all odds and loves to win the race. He first rose to fame as a model in the 90's era and then did well in the TV serial Captain Vyom in 1998. Soon he shifted to movies but didn't make a big name for himself. Even though he is now 51 but still, girls are mad for his looks and amazing physique. In the past, he completed Triathlon and now he finishes another tough race of Ultraman Marathon In Florida.
Also read: Ironman Milind Soman Runs Barefoot In India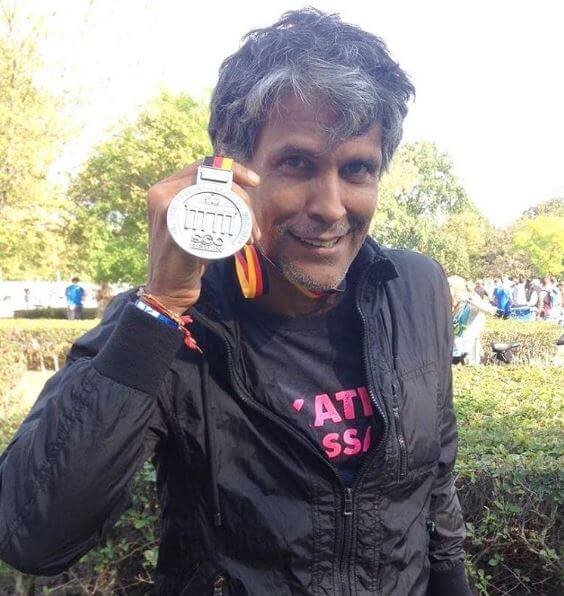 Milind Soman loves to run for himself and spread social awareness about fitness. Last year, he finishes the Triathlon, one of the toughest Marathon races in the world. The Triathlon race consists of 2.4-mile (3.86 km) swimming, an 112-mile (180.25 km) bicycle ride and a marathon 26.22-mile (42.20 km) run which has to be completed within 17 hours. Isn't it looks like an impossible task for normal human beings to complete this race of 225 Kms. Well, if you think that it was an impossible task than this latest news will literally shock you.

Milind Soman has lately completed yet another impossible task of Ultraman Marathon In Florida. It was one of the good moments for him as his mother was also present to witness his final run. Here's what Milind Soman posted on Facebook, "Dear World, Say hello to Ultraman Milind Soman. Each of the 5 Indians, Milind, Abhishek Mishra, Kaustubh Radkar, Prithviraj Patil and Manmadh Rebba who decided to take up this challenge completed it by covering a total distance of 517.5 km under harsh conditions. Day 1 is a 10km swim and 148km bike, Day 2 is a 276km bike, and Day 3 is an 84km run. Moreover, Milind Soman was the only barefoot runner. We're blissful. India is proud!!!
Overall, we are happy to see that Milind Soman is still rocking at the age of 51!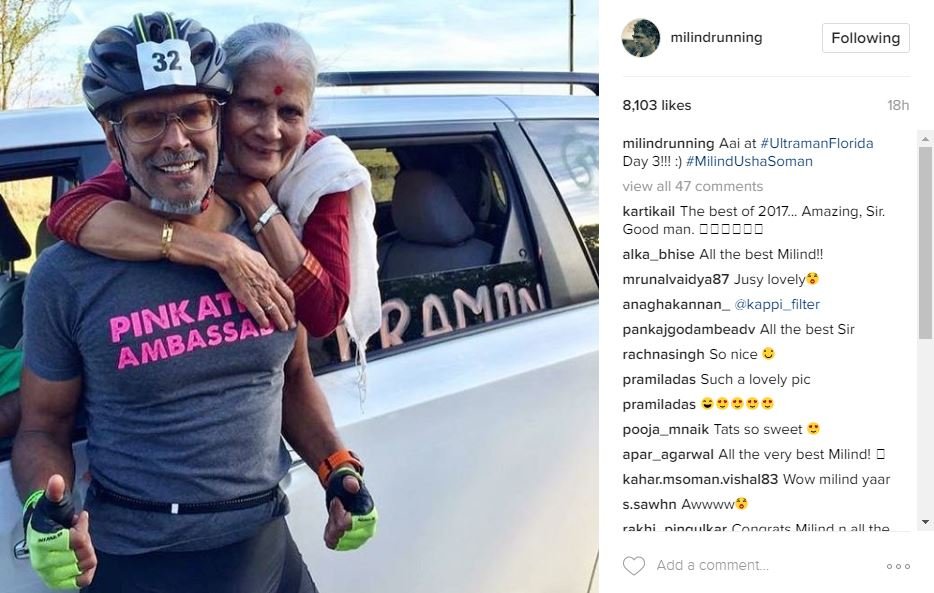 What are your thoughts about Milind Soman's latest win at Ultraman Marathon In Florida? do let us know in the comments section below.
Also watch: 3 Controversial Situations Between Ranveer Singh and Ranbir Kapoor
https://www.youtube.com/watch?v=u7s04ZnvzPY