News & Gossip
Mia Khalifa Shared Her Birthday Wish List. Do You Wanna Fulfill Her Demands?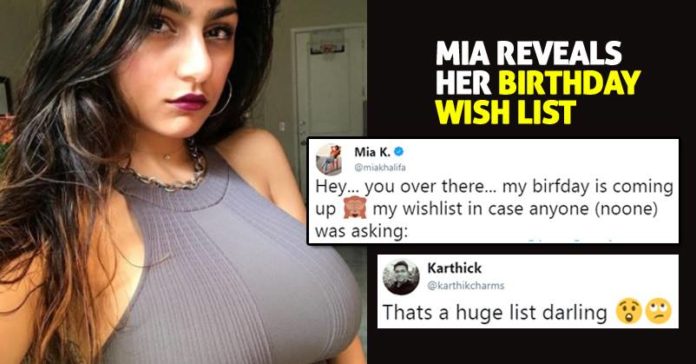 Lebanese-born American social media personality- Mia Khalifa will turn 25 on 10th of February. Former pron star Mia Khlifa shared her birthday wish list in one of her twitter tweet. In caption she shared a URL of amazon where she short listed the thins she desire to have them as gift. See her tweet below.
https://twitter.com/miakhalifa/status/960554538456567810
Well we all know that Mia got a great fan base and her fan will do every possible thing to fulfill her demands, hence this time she prepared a proper list that she desire for and shared it on social media. Click on the mentioned URL in her tweet and you'll see what is her birthday wish list. Here's a glimpse of her wish list: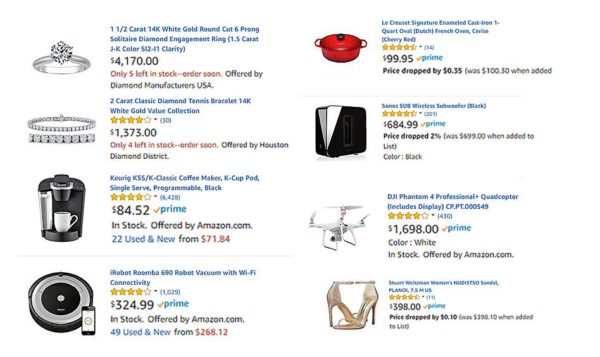 Her wish list contain 52 items which cost around 11.5 lakhs. That actually a whopping amount of money. Isn't it? Her wish list includes from Shallow Dutch French Oven, 9-piece Acacia Knife Block Set to 1 1/2 Carat 14K White Gold Round Cut 6 Prong Solitaire Diamond Engagement Ring and 2 Carat Classic Diamond Tennis Bracelet. Is there anyone who is interested in fulling her wish list?
See how people reacted on her wish list:
Cliff asked her if someone buys her engagement list then will she marry him or not.
If someone buys the engagement ring, will you marry them?

— Cliff Wiener (@areyouroyalty) February 5, 2018
Another fan asked her about the return gift.
https://twitter.com/legitbossman301/status/960603375833370632
I can send you and autograph pic of me if you want?! Lol

— david (@DJ_EM210) February 5, 2018
Mia's wish list include lots of cookery utensils hence one of the fan asked her out of curiosity that does she know how to cook.
https://twitter.com/sportsQ4info/status/960564324451389440
How many people out here wanna fulfill Mia's wish list? Do tell us in comment section below. Share your views about this story too. Stay tuned with us for more latest news and updates.