Reviews
Meeruthiya Gangsters movie review: A tad humorous, but uninspiring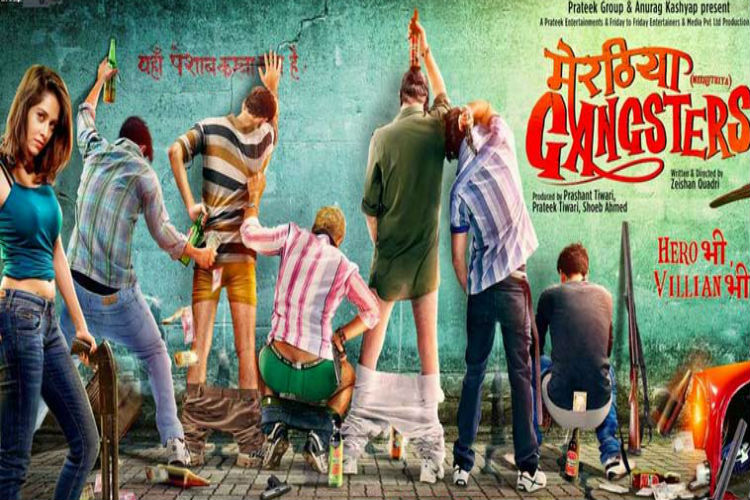 Meeruthiya Gangsters movie review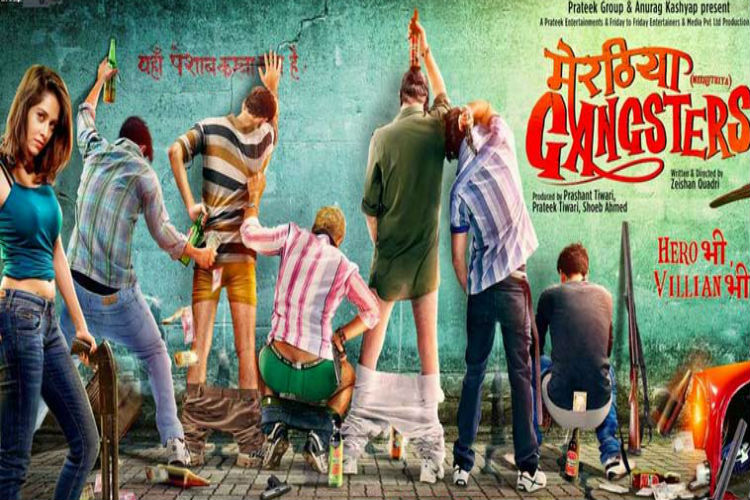 Cast: Sanjay Mishra, Jaideep Ahlawat, Soundarya Sharma, Aakash Dahiya, Vansh Bhardwaj, Chandrachoor Rai, Shadab Kamal, Jatin Sarna. Nushrat Bharucha and Ishita Sharma.
Director: Zeishan Quadri
Rating: 2 stars
Co-presented by Anurag Kashyap, "Meeeruthiya Gangsters" is a pretentiously frivolous tale of a group of good-for-nothing friends from Meerut, who by happenstance become gangsters. It is a staged drama which is oft seen in films from Kashyap's stable.
The narration starts off intriguingly with the title song as the background score and a profile of a person, in a vehicle, leading us into the Meerut college campus. This soon tackily plunges into the college canteen and into the lives of the six friends.
They are; the tacit team leader Nikhil (Jaideep Ahlawat), the congenial Amit (Aakash Dahiya), the short-tempered Sunny (Shadab Kamal) aka "challengera, the blonde haired Sanjay (Jatin Sarna) aka "Foreigner", the guy-in-love Gagan (Vansh Bhardwaj) and the level-headed Rahul (Chandrachoor Rai).
With a convoluted plot that laces around greed, ambition, romance and an easy way of living, the tale unravels how the college buddies get entangled in their own web, leading to their undoing.
The characters are paradoxically over-smart simpletons and their idiosyncrasies spiked with black humour, forms a major aspect of their comic trail.
The pitfall of this film is writer- director Zeishan Quadri's amateurishly penned script. The plot is formulaic and predictable. The female cast is used as the unconventional conduit to carry the story forward and to make it seemingly quirky.
The characters, though interestingly peculiar, are cardboard thin as they are poorly etched in isolation of their roles. Hence, with no reference to their personal or family lives, they are unconvincing as well as unbelievable.
On the performance front, while the ensemble keeps you entertained with their histrionics sincerely, their strained efforts seem theatrical and wasted. This is evident throughout the film and especially, in the shootout scene between the police and the gangsters, during the forcefully stretched climax scene.
Of the supporting cast, Sanjay Mishra as Sanjay's (Jatin Sarna) scamster uncle, 'Mamaji', and Mukul Dev as the shrewd and eccentric Police Inspector R.K. Singh, are both stereotypical and wasted.
The music and the background score is just a distraction to enforce that this is a light-hearted film, not to be taken seriously.
With modest production values, Naren Gedia's camera work captures the essence of the film decently. But it is the initial lengthy single shot, taken on a rotating trolley in the canteen scene, which is an eye-sore.
Overall, "Meeruthiya Gangsters" offers nothing exceptional.