News & Gossip
Manushi SHUTS Down Trollers Like A Boss For Calling Her 'Chillar' Instead Of 'Chhillar'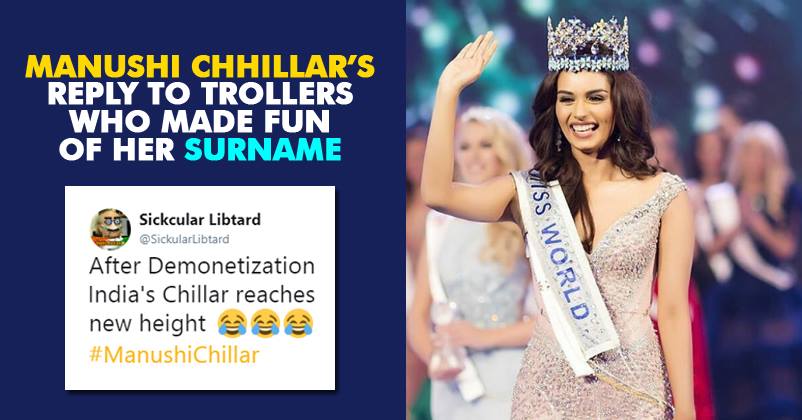 There is no doubt that Manushi Chhillar has made the whole country proud of her accomplishments. She is the definition of the beauty of brains. When she was asked "Which profession deserves the highest salary?" in the final round, she gave a mind-blowing answer. Her answer impressed the judges and she was crowned the Miss World 2017.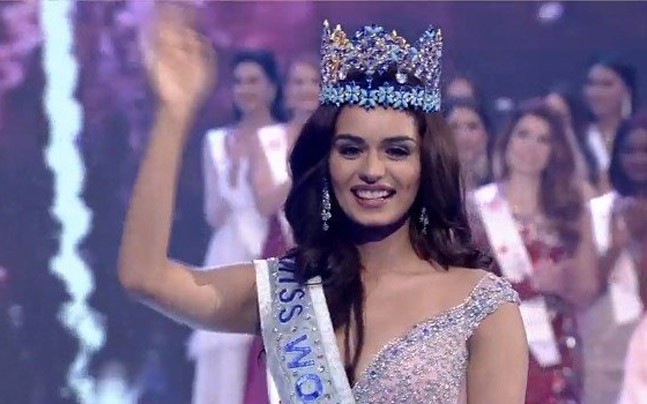 Since the time the news of her becoming Miss World 2017 has come out, the internet is going crazy. However, some people are making fun of her surname. People have called her 'Chillar' rather than 'Chhillar'. Most of them are linking her surname to the demonetization.
If that was not enough, Congress leader Shashi Tharoor also took a dig at her surname. However, he apologized it later. One question we must ask, does a winner deserves such treatment? Manushi has made the whole country proud. Many people are proud of her achievements. But, there is no justification for trolling her.
As we previously mentioned that Manushi is a very smart girl and knows how to handle every situation. Oh, Boy! She has handled the troll in the best way possible. She posted a Tweet shutting down all the trolls like a BOSS.
Her Tweet reads, " Exactly @vineetjaintimes agree with you on this. A girl who has just won the World isn't going to be upset over a tongue-in-cheek remark. 'Chillar' talk is just small change – let's not forget the 'chill' within Chhillar 🙂"
Check Out Her Tweet:
https://twitter.com/ManushiChhillar/status/932522314301784065
The best part about her Tweet that she tagged Shashi Tharoor. Through her Tweet, she asked trollers to concentrate on the word Chill in her surname. Â She labeled the trolls as 'Chillar talk'.
Twitterati is praising her for the Tweet. Check out what they are saying.
That's very sporting of u Manushi. In that case you must write to NCW who has summoned @ShashiTharoor over this to retract

— Bella (@runjhunmehrotra) November 20, 2017
https://twitter.com/RAKESH16521/status/932541408023416832
https://twitter.com/wajidurgr8/status/932522955254398976
https://twitter.com/InternetHinduz/status/932524893375262720
https://twitter.com/BabitaKri/status/932531432206974976
Tell us your thoughts in the comment section down below.