Hindi
Manikarnika Box office Collection Day 1: कंगना की 'मणिकर्णिका' ने की शानदार शुरुआत, पहले दिन कमाए इतने करोड़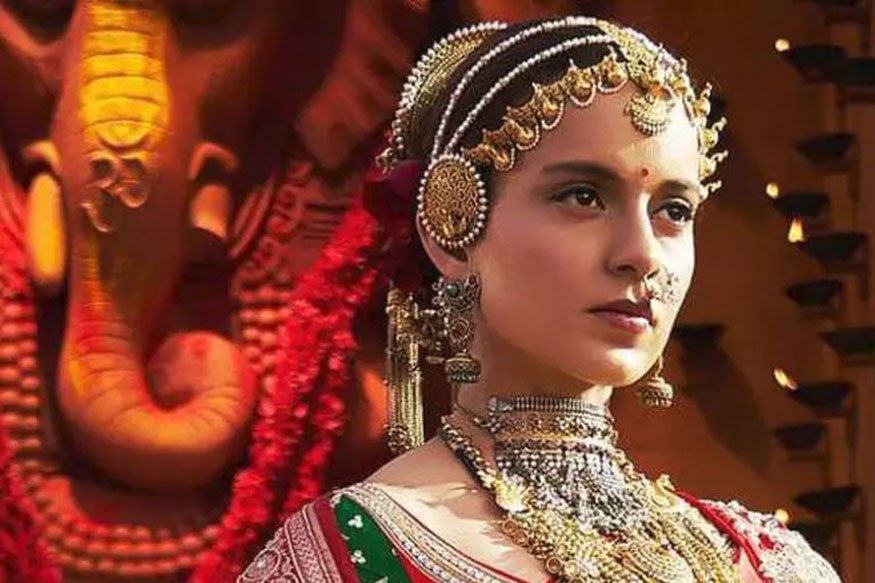 कंगना रनौत की फिल्म 'मणिकर्णिका: द क्वीन ऑफ झांसी' रिलीज़ हो चुकी है. कंगना के इस महत्वाकांक्षी प्रोजेक्ट को दर्शकों का मिक्स रिएक्शन मिला है. अपनी रिलीज़ से पहले ही कई कारणों से चर्चा में रही मणिकर्णिका की राष्ट्रपति भवन में स्पेशल स्क्रीनिंग रखी गई थी. इसके बाद सेलेब्स प्रीमियर हुआ और फिर फिल्म को रिलीज़ किया गया. फिल्म की स्पेशल स्क्रीनिंग में राष्ट्रपति कोविंद और बीजेपी के सीनियर नेता लाल कृष्ण आडवाणी भी मौजूद थे.
President Kovind watched a special screening of the film 'Manikarnika', based on the life of Rani Lakshmibai of Jhansi, at Rashtrapati Bhavan Cultural Centre; felicitated the cast and crew of the film. pic.twitter.com/o1AwNwz9av

— President of India (@rashtrapatibhvn) January 18, 2019
फिल्म के गाने और डायलॉग सेंसर बोर्ड चीफ प्रसून जोशी ने लिखे हैं. इसके अलावा करणी सेना और कंगना के बीच भी फिल्म को लेकर विवाद छाया रहा. जाहिर है, फिल्म अपनी रिलीज़ से पहले अच्छी खासी पब्लिसिटी पा चुकी थी. ऐसे में कंगना की इस फिल्म के पहले दिन के कलेक्शन पर सभी की नज़रें हैं.
#Manikarnika picked up towards evening, after an ordinary/dull start in morning… #RepublicDay holiday [today] should witness a big turnaround… Sure, there's appreciation, but it has to convert into footfalls… Fri ₹ 8.75 cr. India biz. #Hindi #Tamil #Telugu

— taran adarsh (@taran_adarsh) January 26, 2019
मणिकर्णिका को भारत भर में 3000 स्क्रीन्स पर रिलीज़ किया गया था. इसके अलावा ये फिल्म विदेशों में 700 स्क्रीन्स पर रिलीज़ हुई थी फिल्म अपनी रिलीज़ के फिल्म ने पहले दिन 8.75 करोड़ का बिजनेस किया है. ऐसी उम्मीद है कि गणतंत्र दिवस की छुट्टी के चलते फिल्म की कमाई में अच्छी खासी बढ़ोतरी हो सकती है.
The mighty queen will take you back in time & will steal your heart⚔️
Book your tickets now : https://t.co/oN0H8Jo9nc@ZeeStudios_ @KamalJain_TheKJ #KanganaRanaut @anky1912 @shariqpatel @prasoonjoshi_ @DirKrish @ShankarEhsanLoy @neeta_lulla #VijayendraPrasad #Manikarnika pic.twitter.com/TRLsyFCyke

— Manikarnika: The Queen of Jhansi (@ManikarnikaFilm) January 25, 2019
कंगना की एक्टिंग को लोग काफी पसंद कर रहे हैं. हालांकि, कंगना के कई फैंस ने उनकी एक्टिंग को देखते हुए उनके लिए तीसरे नेशनल अवार्ड की मांग भी कर दी है. वे इससे पहले फिल्म फैशन, क्वीन और तनु वेड्स मनु रिटर्न्स के लिए नेशनल अवार्ड जीत चुकी है.