Television
Mahhi Vij Gets NAUGHTY, Says to Jay Bhanusali "Mujhe Tumhari Beard Bahut Chubhti Hai"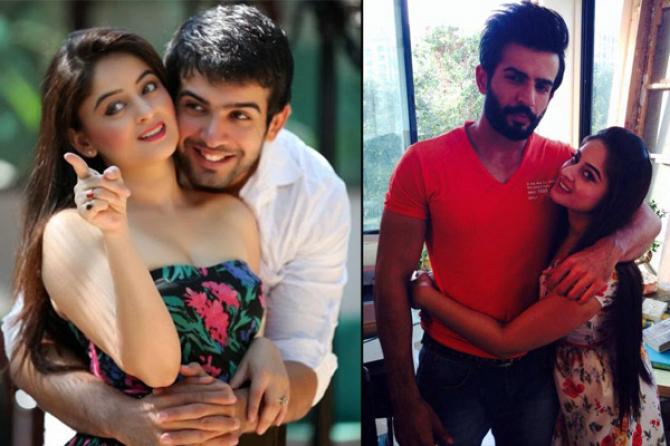 Indian TV industry has come a long way, people working in the industry are household names. One should also remember that the television industry is a very competitive and hectic business. Stars working in the industry usually have a very tight schedule. Due to the busy schedule, they often find very less time to spend with their families. Due to this, popular TV host Jay Bhanusali got a surprise visit from his wife Mahhi Vij when he was shooting for his reality show The Voice India Kids.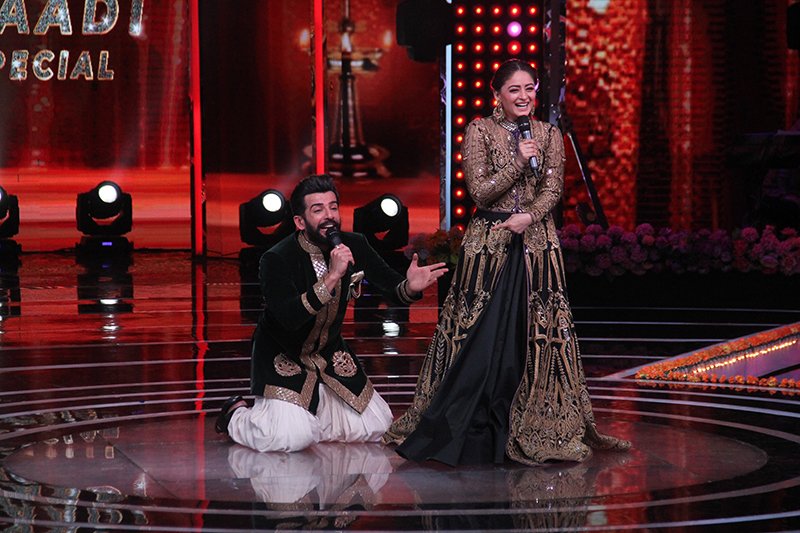 Jay was surprised to see his loving wife Mahhi Vij on the set of The Voice India Kids. As soon as she entered the set, she looked at him angrily saying that he was flirting with his co-star. However, Jay justified his action saying that he does for creating content for the show. Talking about his wife, Jay said, "Mahhi is the best and I couldn't have asked for someone better than her. I have never seen someone so beautiful, elegant and disciplined."
Mahhi didn't seem pretty convinced with his answer and shut his mouth calling him "Chuha". She further added, "He stays at his home like a rat only. You are dealing with a Punjabi girl… don't forget!"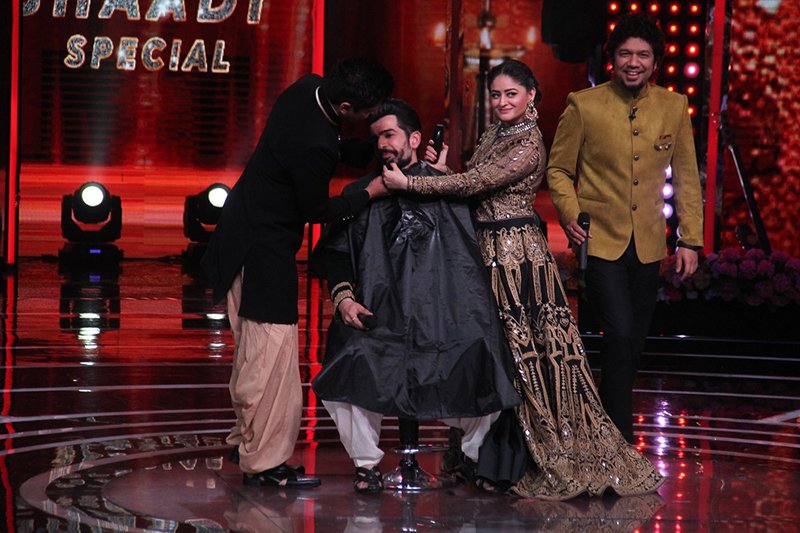 If you thought that was all, you are in for a surprise, folks! Mahhi Vij went on to ask Jay to shave off his beard as a punishment. She said, "Yeh mujhe badi chubhti hai." As soon as Jay heard Mahhi's order, he ran off the set. But coach Shaan and Papon bring him back on the set.
Viewers will get to witness fun banter of Jay and Mahhi in the upcoming episode of The Voice India Kids.
Are you excited for the episode? Tell us your thoughts in the comment section down below. Stay tuned for more updates.