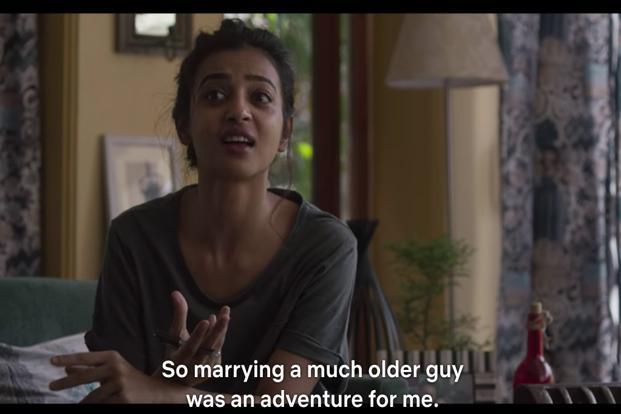 In Netflix's Lust Stories, Radhika Apte essayed the character of a married college professor who initiates a $exual relationship with a 21-year-old student. Last month, we saw her as a RAW agent in Sacred Games, another Netflix show. Right now actress is busy promoting Netflix's first Indian horror web series, which released on 24 August.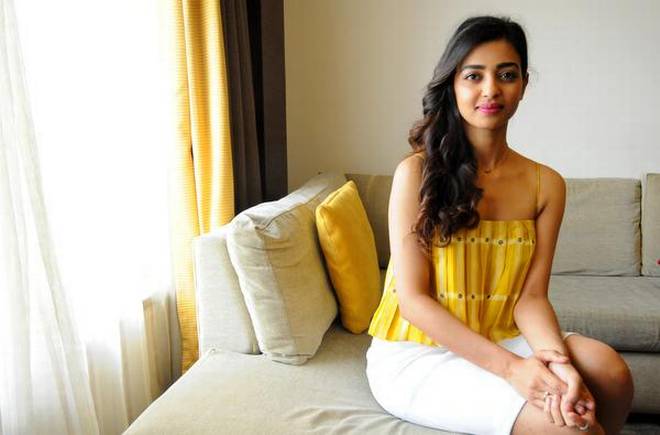 In a conversation with media portal, when actress was asked "Which is easier, sex or violence?", Radhika replied saying "Completely different…but both very exhausting. You have to be really present in the moment to film a love-making scene or a violent scene…neither bothers me though."
Talking about her experience of playing Kalindi, actress said, "It was a very complicated and fascinating character to play. That was all Anurag. But it's fine. I've done crazy shit in my life too."
Coming to her upcoming Netflix series- Ghoul which is based on the dystopian world, Indianexpress asked Radhika Apte does this fact scares you that possibly one day dystopia could become our reality one day. To this Radhika candidly replied saying, "It is not too difficult to imagine that world as in a way it is our current state of affairs. There are parts of it you can see it around us. You can see that sort of extremism in so many things. Not just when it comes to religion but on so many levels in the society, everybody is not so tolerant."
Elaborating further on the same, Radhika explained, "They are not compassionate enough to accept other people's points of view. They want to label themselves, other people and just want to fight. And I think that was there decades ago as well. So it's quite relevant to any time or any place in the world and any subject matter, not necessarily religion."
Stay tuned with us for more Bollywood news and updates.