Bollywood
Lipstick Under My Burkha Movie Review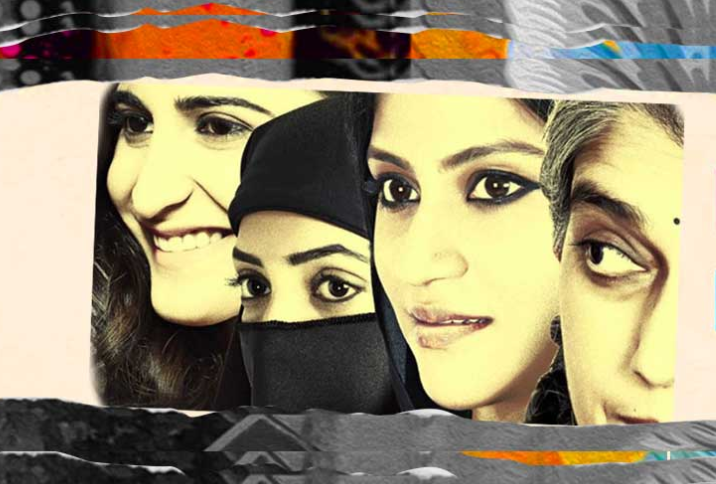 After so many controversies, threats, Prakash Jha's Lipstick Under My Burkha has arrived at the box office this week. It has finally seen the light showing us the finger. The movie is of four women of different age groups who have different desires and fantasies in their life and how their fantasies remain unfulfilled and suppressed.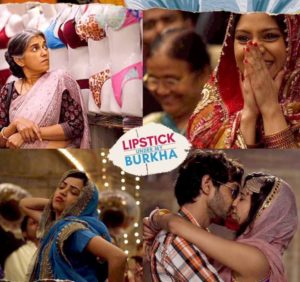 The Burkha here is used as a metaphor that means the restrictions and blocks that our society draws for women. Four of them break those boundaries and steps out of this 'Lakshman Rekha' set by men as well as the hypocrite society.
Talking about these four strong and bold women, Rihanna (Plabita Borthakur) is a happy go lucky girl who loves to party, wear costly clothes but she is always forced to stitch Burkha every night by her parents specially her mother played by Preeti Kochar. Underneath her Burkha she wears boots, denim, Miley Cyrus top, costly lipstick which she steals from a shopping mall.
Leela played by Aahana Kumra works in a parlour and she is very frank about s*x and doesn't give a damn whether it is her would-be husband, boyfriend or society.
Then comes Shireen (Konkona Sen Sharma) who is the mother of three children. She is dominated by her husband who thinks that women are only to bear children and have s*x.
Bauji (Ratna Pathak Shah) is a middle-aged widow who has her own s*xual desires and reads erotic books, goes to learn swimming while everyone thinks that she goes to Satsang.
Lipstick Under My Burkha is a beautifully woven women-oriented movie where it is shown that age is just a number and there are no ends to desires. Everyone just nailed it with their outstanding performances. If you are expecting to see only 's*x' and 'lust' in the movie, then you are wrong. There is more to it.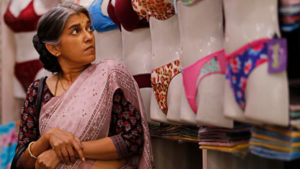 The dialogues, actions are placed very well and that too without flaws. It is an eye opener and liberating movie. If not all, but a majority of women will be able to connect to the lives of these four women. Director Alankrita Srivastava has shown us a mirror through these bold characters and the way of her storytelling is just superb. Lipstick Under My Burkhas is definitely worth a watch.
We give 4 lipsticks out of 5.