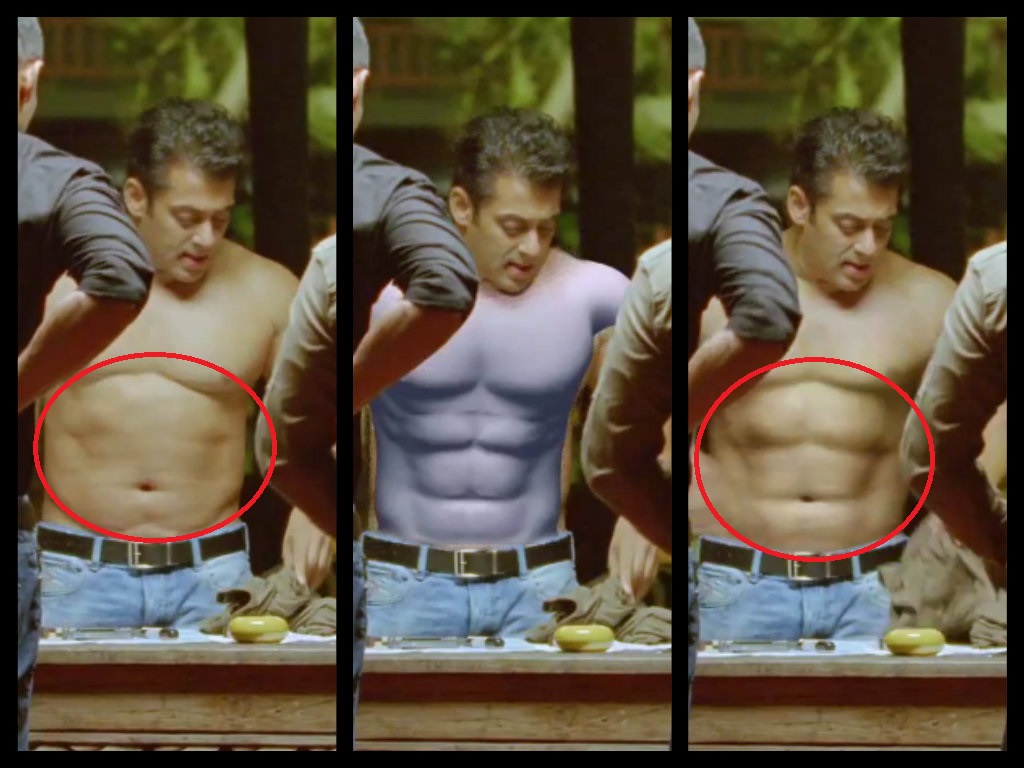 Undoubtedly, Salman Khan is one of the biggest superstars in the history of bollywood. Salman Khan is also the first superstar who started the trend of six pack abs in Bollywood. But now, the star who started this trend is itself getting doubted for faking it.
We're not saying that Salman Khan doesn't have real abs, but there are plenty of videos on internet which states that Salman Khan really does not have those abs that you are used to see in his kickass movies.
These people claims that Salman Khan uses VFX and special effects to make those solid 6 pack abs and he don't have such abs in real life. This controversy got an excessive spark when Shah Rukh Khan revealed his 10 pack abs.
Well, let's keep Shah Rukh Khan aside and focus on the topic. When Salman Khan asked about these videos, he took that as a joke and said that people can think whatever they want.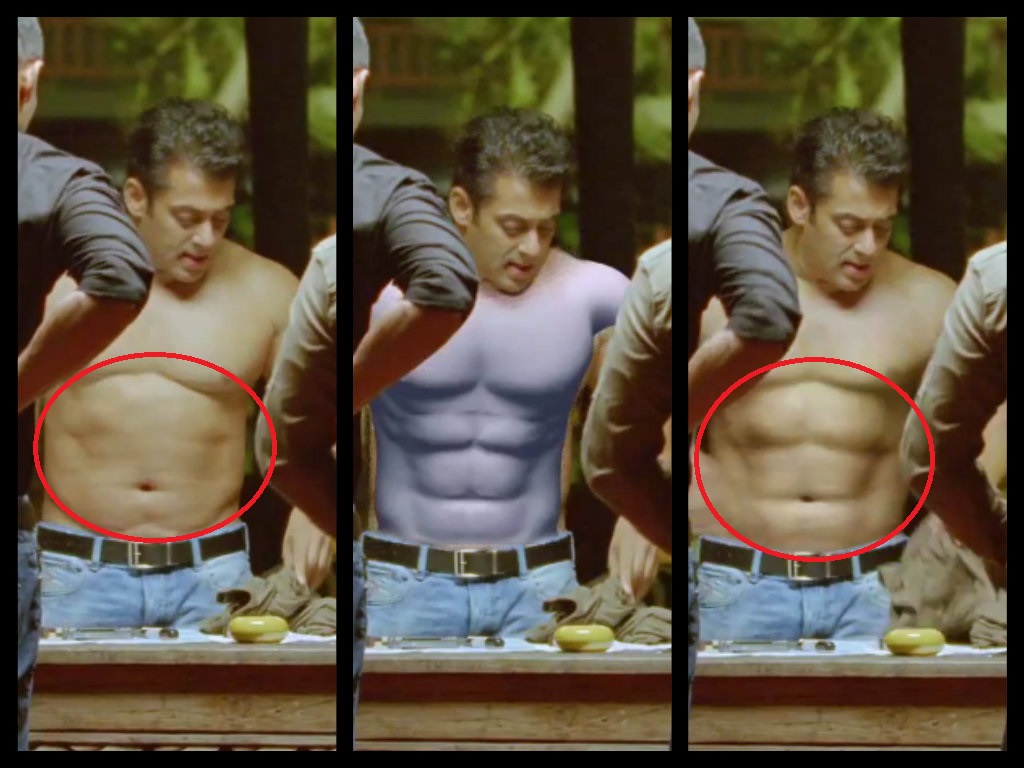 What we think about this is that Salman Khan is 49 years old now and maintaining such physique and health at this age is remarkable itself so even if he uses a little bit of special effects to enhance his looks, that's okay.
Investigations confirmed that Sallu did go under the knife, if only on-screen. An insider from Tata Elixis (name withheld on request) informed Mirror, "Salman was shocked that the film's director, Kabir Khan, had edited out his shirtless shot. The actor called up the producer and said that if it wasn't incorporated, his fans would be disappointed and Brand Salman would take a beating. And that was the reason why the computer graphics came into play."
Check out this video and do tell us what's your thought about it.