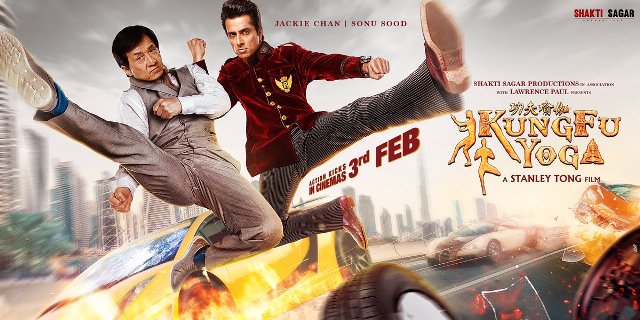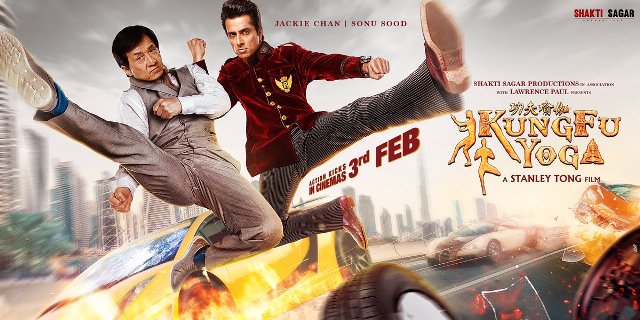 Jackie Chan's latest action thriller Kung Fu Yoga is nearing a grand collection figure. Released on 28 January, the film is putting up a good show in theatres across the world raking in handsome amount of money. Jackie Chan's movie has Indian stars namely Disha Patani, Sonu Sood and Amyra Dastur. According to international trade reports, Kung Fu Yoga has crossed a whopping sum of 1200 crore internationally. Presently running in it's third week of release, the movie is breaking records of box office collections having crossed $179.5 million dollars which is 1208 crore in rupees. The authentic reports have been released by Chinafilminsider.com. Most part of the collection is from China as Jackie Chan has a huge fan following there. With over 40,000 screens occupied by the film, the movie is now heading for a major record collection.
Kung Fu Yoga has been directed by Stanley Tong who is returning to film direction after a break of ten years. Thanks to the good word of mouth by the audience, Kung Fu Yoga is getting great response in it's third week too. In India, the response for the film in the multiplexes as well as small theatres is great. Besides the action sequences, the story has succeeded in keeping the audience on the edge of the seats.
Kung Fu Yoga's official budget was around $65 million. The movie's international figures suggest that the popularity of the film will not die down any time soon. Owing to the huge popularity Jackie Chan enjoys internationally, it is bound to continue with the successful box office run for another week. Director Stanley Tong also enjoys popularity especially when he associates himself with the action maestro Jackie Chan.
Kung Fu Yoga is enjoying favorable reviews from reviewers on internet and in media.