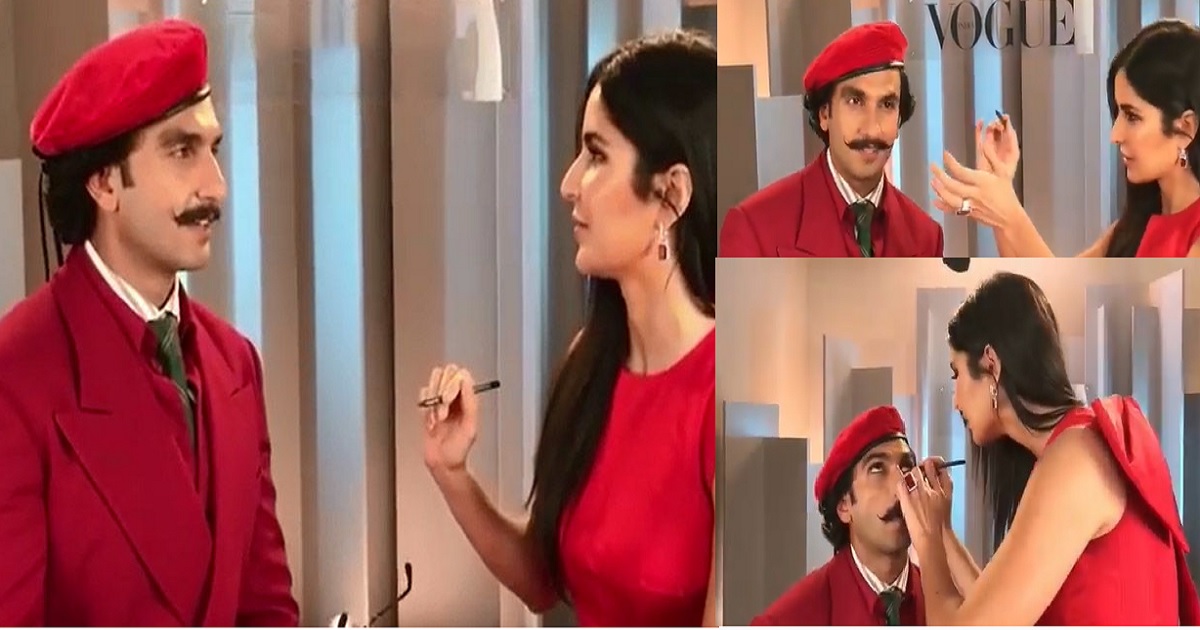 Katrina Kaif shared a little advertisement for her new brand Kay cosmetic on Ranveer Singh and we must tell you that it's hilarious. Please cast these two in a movie, already! Both appeared on  Vogue Women Of The Year 2019 and looking dazzling hot in red.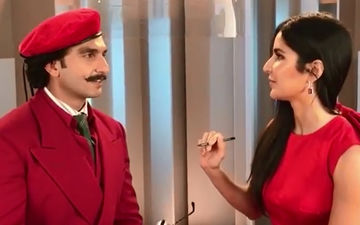 In the recent video which was shared by the actress is the proof where both of them are seen twinning in red. Katrina and Ranveer are making a video for adverting actress's cosmetic brand, Kay Beauty. However, the conversation between the two is not only hilarious but sparkling too.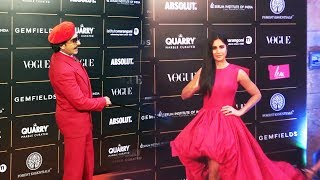 Katrina Kaif shared a cosmetic TVC promo of her cosmetic brand as she touches up her lipstick, enters Ranveer Singh. After Katrina applies high Drama Smokey Kajal in his eyes he says, 'unprecedented level of hotness' by the help of none other than Ms. Katrina Kaif. This small clip left us in splits.
https://www.instagram.com/p/B33oH_yDqcO/?utm_source=ig_web_copy_link
The Vogue Women Of The Year  2019's list of the winner has come out.
Kaif has been crowned as the Risk Taker Of The Year
Ranveer is been titled as the Man Of The Year.
Ananya Panday bagged Youth Influencer Of The Year award,
Taapsee Pannu – Trailblazer Of The Year (Female),
Alia Bhatt – Performer Of The Year
Anushka Sharma – Style Icon Of The Year.