News & Gossip
Kashmiri Dailies Published Blank Front Pages In Protest Against Government, This Is Why?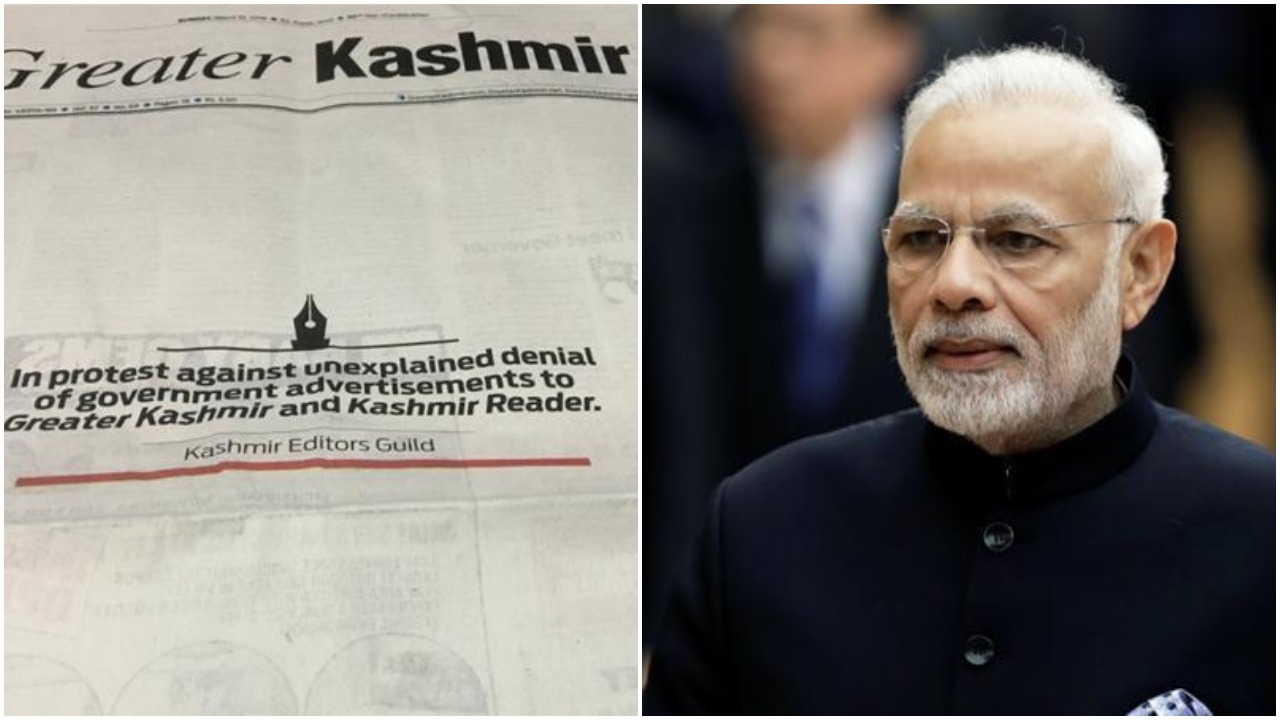 Several English and Urdu newspapers in Jammu and Kashmir published blank front pages on Sunday. All the major dailies like Kashmir Reader and Greater Kashmir left the front pages blank in order to protest against the government.
These newspapers, which are part of Kashmir Editors Guild, were protesting against the sudden suspension of advertisement by the government. The first pages of these dailies were left blank with a message in bold letters that reads, "In protest against unexplained denial of government advertisements to Greater Kashmir and Kashmir Reader"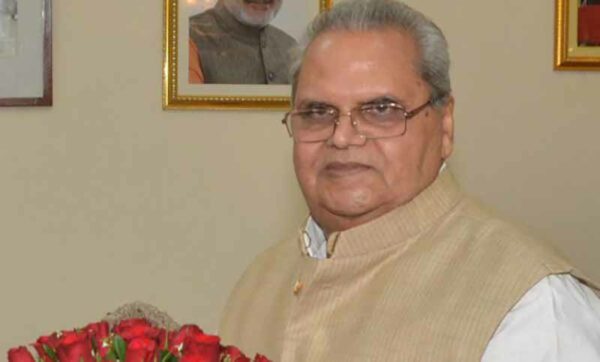 In February, the state government of Jammu and Kashmir led by Governor Satya Pal Malik stopped giving ads to these two dailies. Post dastardly Pulwama Terror attack that took lives of 44 CRPF jawans, the government took this decision without any formal order or discussion.
As a protest against the "unexplained denial" of government ads, major newspapers in the valley published blank front pages. Last month, The Kashmir Editors Guild claimed, "With utmost regret, the Kashmir Editors' Guild wishes to inform that the Jammu and Kashmir government has stopped state government advertisements to two major daily newspapers — Greater Kashmir and Kashmir Reader"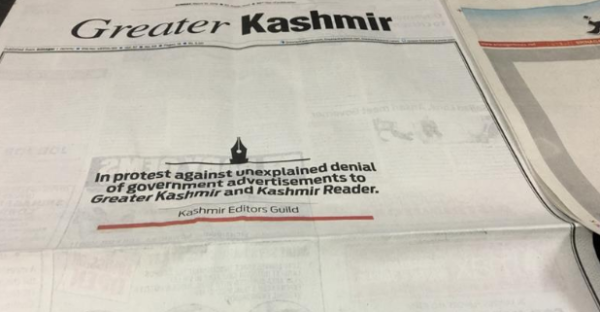 The ban of government ads had a major impact on these dailies, as Greater Kashmir reduced the number of pages to twelve from twenty, whereas Kashmir Reader reduced it by four pages. Due to the lack of major private corporations, newspapers rely deeply on the government.
Several social media users also shared the same on Twitter. Look at what they said:
Front pages of Kashmir based newspapers go blank in protest against the denial of government advertisements to two Kashmir based dailies, Greater Kashmir and Kashmir Reader. pic.twitter.com/rJ1sADJVMl

— Rayan Naqash (@rayan_naqash) March 10, 2019
Kashmir newspapers run blank front pages to protest against unexplained ban of government advertisements to @GreaterKashmir and @Kashmir_Reader pic.twitter.com/eFhS2oJWW0

— Muhammad Raafi (@MohammadRaafi) March 10, 2019
https://twitter.com/KBCCHANNELTV/status/1104741497558179840
Many major newspapers in Kashmir came up with blank front pages on Sunday. Here's Why!#Jammu #Kashmir #GreaterKashmir #KashmirReader #OmarAbdullah #MehboobaMufti pic.twitter.com/fPc8ZjDb2W

— ABP News (@ABPNews) March 10, 2019
What do you think?