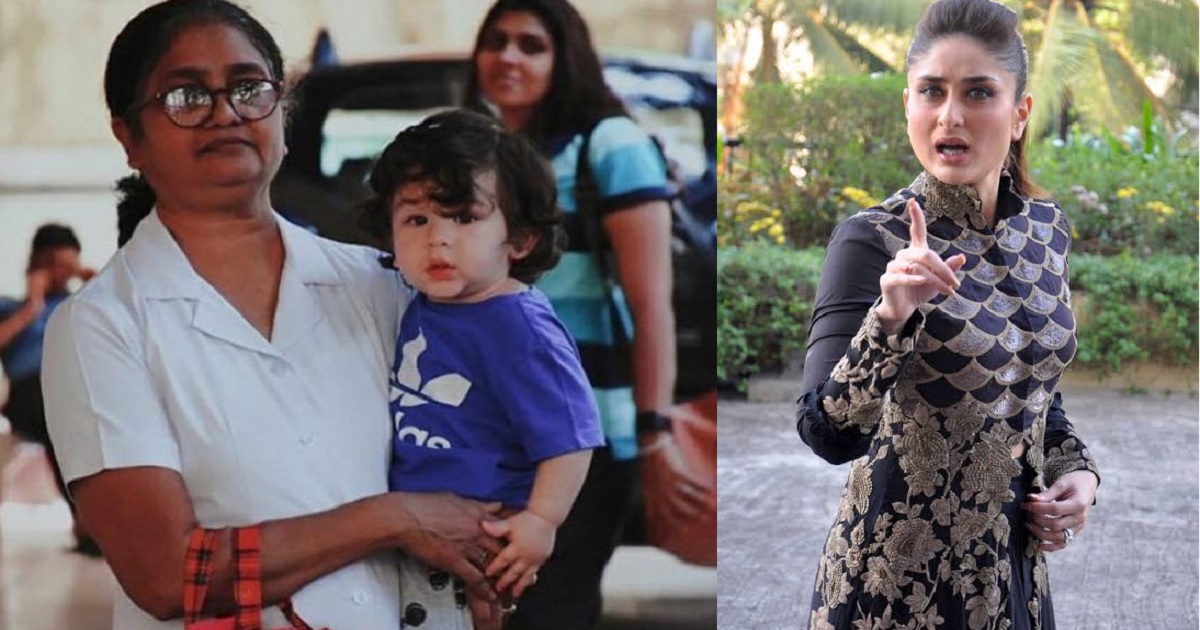 That one person who is seen more around the most famous star kid Taimur Ali  Khan is his Nanny, Saviti. She has been spotted everywhere with little Tim and looks after him. To handle a  Superstar kid is not a easy job.  It gets difficult for the star parents to accompany their child everywhere, but to give them a normal life, they don't stop their kids from attending school and parties. They hire good nannies to stay around their kids.
Taimur's nanny is famous all over the world, as she don't leave Tim for seconds. We have spotted her accompanying on their vacations. The one question that has always surrounded the internet is the salary of Saviti. And a few reports had stated that her salary is equal to the salary of a few ministers.
Saviti is earning a whopping amount of 1.5 lakhs per month as per the reports and recently, When Kareena was asked to react on Saviti's salary of 1.5 lakh per month, she replied, "Really? But like I said, I don't talk shop."  
Taimur Ali Khan's nanny, Saviti gets Rs. 1.5 lakh per month and she also gets overtime fees for the extra hours she spends in the Khan house.  Taimur's nanny draws a basic salary of Rs 1.5 lakh a month. It can go up to Rs 1.75 lakh depending on the extra hours she spends at his home.
After that Kareena was invited on Arbaaz Khan talk show where she was asked about the nanny's salary, "Your nanny apparently draws a salary more than some people in the ministry do".
This question left Kareena in shock and she had revealed, "Accha, really. How do they know? But that should be addressed by the ministry. There is no price for anything as long as your child is happy and safe. There is no price for that." She had further gone on to say, "The idea is that the child should be happy and in safe hands."