News & Gossip
Kareena Kapoor Khan And Sonam Kapoor Are All Set To Appear On Koffee With Karan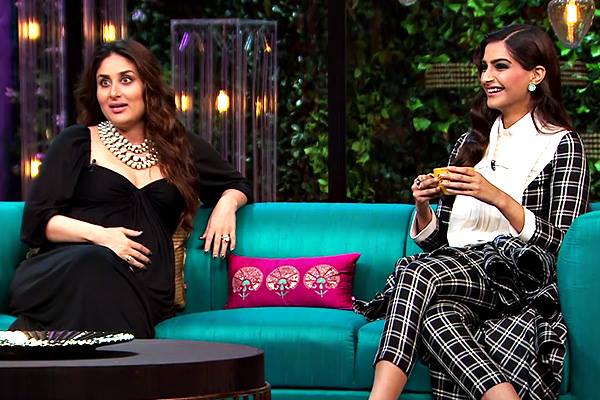 Kareena Kapoor Khan and Sonam Kapoor are the two beautiful ladies of Bollywood, who are all set to appear on Koffee With Karan. This would be one of the best chatters episode of all time, as we know how good these actresses are! They are good with their words and their fashion sense. At latest, the makers have released the promo of their episode on social media and we can get a sense of feeling that it will turn out to be an interesting one!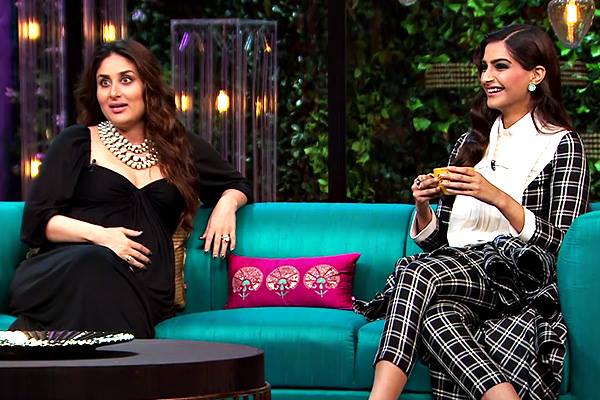 Also read: Vin Diesel And Deepika Padukone Will Be The Next Guest On Koffee With Karan 5?
Sonam Kapoor, who is known as Bollywood fashionista, looks adorable in her outfit. On the other hand, Kareena looks beautiful in her heavily pregnant avatar. They two stole the show with their beauty and words. These two beauties will work together in Veere Di Wedding and we are excited to see them together in this glamourous chat show. When Kareena was being asked that who is her favorite between Deepika Padukone and Priyanka Chopra? Kareena uttered, "Sab bus pakad ke rehe hai", here she means all are going to Hollywood. As we all know, Deepika will next be seen in doing xXx: The Return of the Xander Cage and Priyanka will surprise us with Baywatch movie.

Kareena was also being asked about Sonam Kapoor's Neerja, where she says that awards didn't matter to Sonam, all that matters to her is rewards. Well, indirectly, she has questioned the authenticity of the awards in the last. Last but not the least, she was asked about Deepika and Katrina. She was asked by Karan Johar, what if she stuck in a lift with Deepika and Katrina? Kareena shockingly said She will kill herself! Well, Kareena said this because that time she was heavily pregnant and that's what makes her feel scary. Even, Sonam Kapoor reveals that the meanest thing that she heard on social media was about a b**b job. Period.
Overall, we are excited to witness this episode of Kareena Kapoor Khan and Sonam Kapoor at Koffee With Karan?
What are your thoughts about KJO's episode with Bebo and Sonam? do let us know in the comments section below.