Kareena Kapoor Khan has gathered enough fans all around the nation. Having a fan moment with the diva is nothing short of a dream for many but imagine if that dream gets shattered when the star behaves arrogant or even fails to notice your presence? That's what has happened with many fans of Kareena Kapoor Khan who have shared their experiences on a platform known as Quora.
question was asked, "What's it like to meet Kareena Kapoor Khan"? You would expect a happy-go-lucky and cheerful side of Bebo to be reflected in the answers but the opposite is true. Kareena is nothing short of discourteous and arrogant as stated by some of the fans who had an encounter with Bebo.
1. Kareena Kapoor Khan: The Classless Spoilt Bratt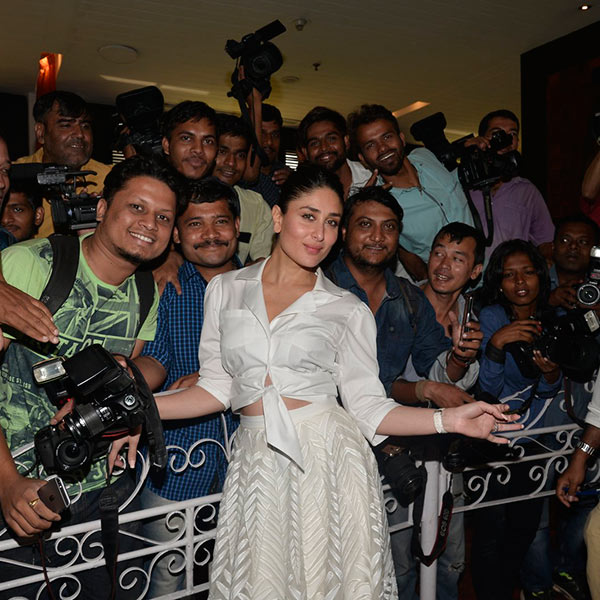 I don't like beating around the bush. So, here is the naked truth: Kareena is a classless, arrogant, spoiled-brat. The fact that she comes from a very influential family and is a popular public figure is deeply en-rooted in her tiny mind.
I've met her personally and had to bear her and her sister Karishma, her mom, and some bunch of morons who accompanied her during her stay at the Oberoi Rajvilas resort, Jaipur in 2003, where I was interning. To cut the long story short, she was there to celebrate her birthday and we did more than a guest would expect. On her birthday night, we surprised her by filling her room, (in her absence of-course) with the best exotic flowers and the best possible decoration. We made a huge personalized cake and made it grand for her. And guess what, neither her nor her entire family had a single word of thanks. By the way, this all was complimentary from our side! 🙂 Let me add some more fun to it, their entire stay was paid by the producer/someone of the movie she was working in! While leaving the hotel, forget about leaving a single rupee as tip (don't take me wrong, Oberoi hotels doesn't encourage individual tipping, but most of the guests, while checking out from the hotel do leave it at the reception as part of centralized tipping.) None of them, including her, had even the basic courtesy of thanking the hotel team that made their stay such a memorable one.
It's important for me to inform you all that The Oberoi Rajvilas is not an ordinary hotel to treat her so special. The Former President of USA Bill Clinton has stayed here not just once but twice whenever Bill Clinton Arrives in Jaipur This hotel has consistently been ranked as one of the best, not just in India but in the world: The Oberoi Rajvilas, Jaipur She ensured that we all got to know what a classless woman she is and how arrogant the Kapoor family is! On the contrary, Karishma's husband was a dignified man with loads of humility. No wonder, we all in the hotel could easily predict the future of Karishma and her husband
– Baijnath Pandey
2. A 7 year old who was scarred for life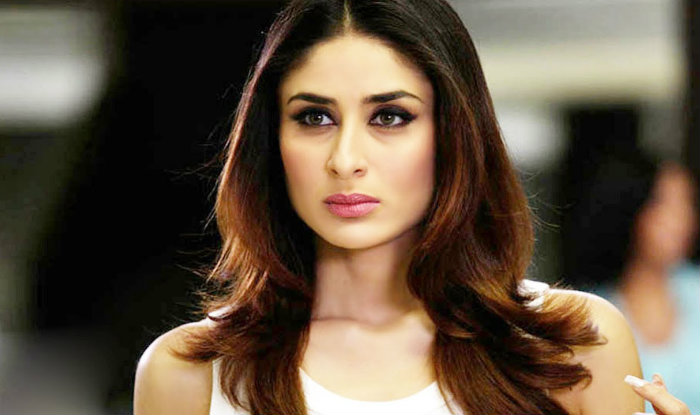 I actually met her as a child! I am 23 years old now but I went to a show when I was about 7 with my mom. My mom knew few of the individuals who were sponsoring the show and offered to take me to the back where they were so I could say hi. I was really one of her biggest fans when I was younger but this event changed my opinion forever. I got back there with one of my moms friends and I was a shy kid so my uncle introduced me and I smiled SO big and said hi. She turned and looked at me and made a very disgusting face. It wiped the smile off my face so fast. She didn't even say hi to me and rolled her eyes and walked away. I brought a poster to the back to have her sign it for me but I really didn't even have interest in getting it signed anymore and I went back to my mom. I went from knowing all of her movies, songs, etc. to not even wanting to watch anymore movies with her in it! Ugh, she's a witch.. I swear lol.
-Dhwani Patel
3. Kareena finally learnt a le
[contact-form][contact-field label="Name" type="name" required="true" /][contact-field label="Email" type="email" required="true" /][contact-field label="Website" type="url" /][contact-field label="Message" type="textarea" /][/contact-form]
sson
To be honest, it was a nightmare.
So this was in 2014 when I was heading to Bombay from Hong Kong to drop my cousin who is a cute 6 year old.
We guys were done with our luggage and had got the boarding pass. We were waiting at the Cathey Pacific VIP lounge for the call to board-in. Now I did notice Kareena sitting two rows ahead of us with two guys who looked like her security guards. I am neither her fan nor I like to bother random people at airport for selfies.
But my 6 year old cousin saw her and this brat wanted a picture with Kareena. I did try to explain him but he was not gonna back down.
So I went ahead with him and politely explained Kareena, that my cousin was a big fan of her and he wanted to click a picture with her.
She reluctantly said yes and gave an expression as if I asked for her life. Finally I got the picture of her being an expressionless bitch and my cutie cousin. My cousin thanked her and said her bye for which she did not even reply. I was disappointed by her arrogance and decided to give her a piece of my mind. And this how the conversation went ahead.
Me : If you stop being a kiddo and calm down your arrogance, it will be good for you. I hated you initially for your acting skills and now I hate you as a person as well.
Kareena : (Shocked for 15 seconds) How dare you disrespect me? (An angry look at me, her security guards tell me to walk away. They cant touch me as I am a lady)
Me: (With a Smirk) You suck lady, married a guy whose wedding you attended as a kid.
Kareena: (On the verge of crying) : What????
Me: I hope, god gives you some sense.
And I left with a beaming smile, she got what she deserved.
I would never let anyone hurt my little cousin. I am glad for the trash talk I gave her.
She deserved it for being an insensitive bitch.
-Nirisha Agarwal
4. After a 7 year old, an old lady was scarred by the wrath of Bebo!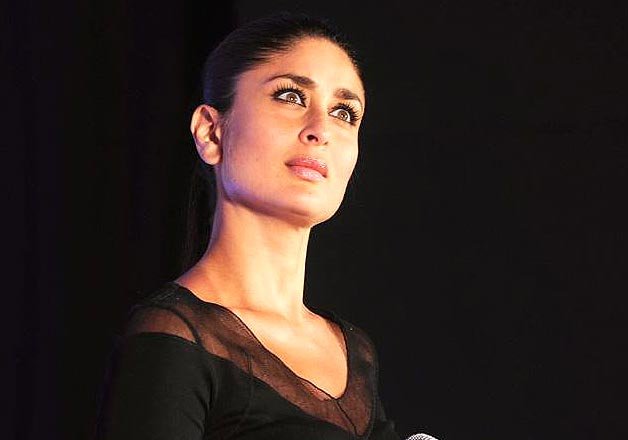 This answer comes from the bottom of my heart… So here you go-
I was at the Mumbai airport security check on my way to Goa. As I was picking up my bag from the security belt, I noticed a bright colored pretty purse and glanced up to see who owned it.. I saw Kareena Kapoor standing in front of me for the first time in my life!
A big fan that I was, I quickly walked up to her once she had picked up her stuff and was free. I smiled, told her I really admire her acting skills and requested an autograph behind my boarding pass.
Not a single expression on her face, no smile, nothing. She signed the back of my boarding pass and passed it back to me with the least interest. She did not respond when I said thanks, and walked away rolling her eyeballs.
I understand she might not have anticipated bumping into a fan suddenly during a security check, so I dismissed my temporary feeling of betrayal by one of my favorite stars.
Then came the mega moment I can never forget. An aged lady's luggage had fallen on the floor and came in Kareena's way as she was walking. She clearly mumbled angry words, gave the lady angry looks, jumped over her bag and walked away. She then called her personal assistant (or whoever it was) and whispered something after which she was escorted away from the general public area into a private area, and of course allowed to board the plane before all of us.
Did she have a bad/busy day? A health issue? Well, maybe.. but there is a higher probability that she was just arrogant and considered herself very superior to the other people out there, given her star status. However, guess who gave her that 'celebrity' status? These same, other people 🙂
-Amala Rangnekar
5. For a change, a nice side of Bebo but still nothing short of shocking!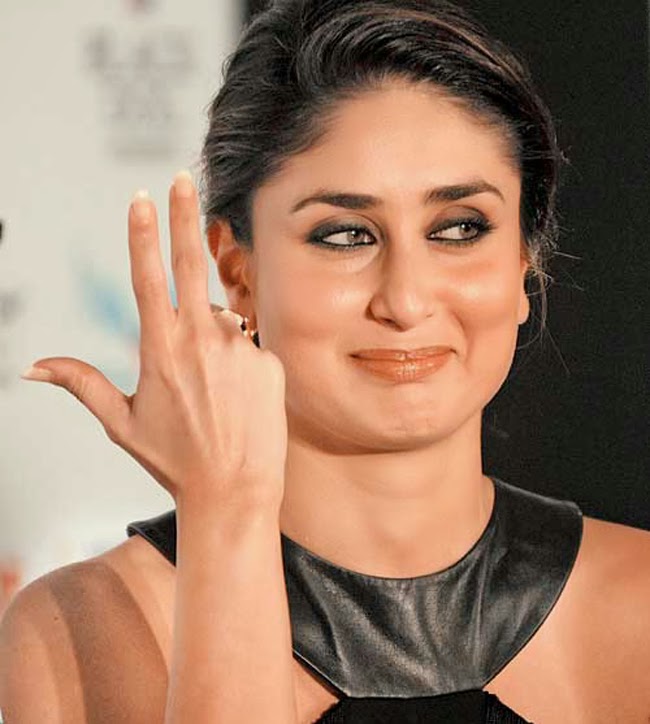 Horrified to see such negative opinions of such a great person. Let me share a story that will certainly change all your minds.
In 2001 I had just moved to London for college, but apart from higher studies I had the ulterior motive of looking for my elder brother who had left home for london many years ago.
There was a lot of stress on me that day. It was the first day of college, I had no news of my brother, I did not have a place to stay, I had just bought a red Ferrari that I had nowhere to go in.
Not that I could go anywhere in it because the road was being blocked by guess who….none other than KAREENA KAPOOR!!!
I kept my calm and didnt get excited, like any person I honked AND YOU KNOW WHAT….like any normal person she just moved away and ————-NOT ONLY THAT…she immediately sang a song with me, found me a place to stay, reconnected me with my long lost brother and became my girlfriend.
WHICH CELEB DOES THAT> I know haters will say this is not true but fans know the truth.
ADMIT IT
-Manik Mahna