Karan Johar has proved that he is not just a fine filmmaker but also a caring and loving father. Karan is making sure to give all his time to his children – Ruhi and Yash during the ongoing lockdown.
His Instagram account is full of cuteness with the videos of Ruhi and Yash. Karan Johar regularly shares videos of the hilarious conversations he has with his adorable twins. While all videos are worth watching but the latest one surely is going to win your heart.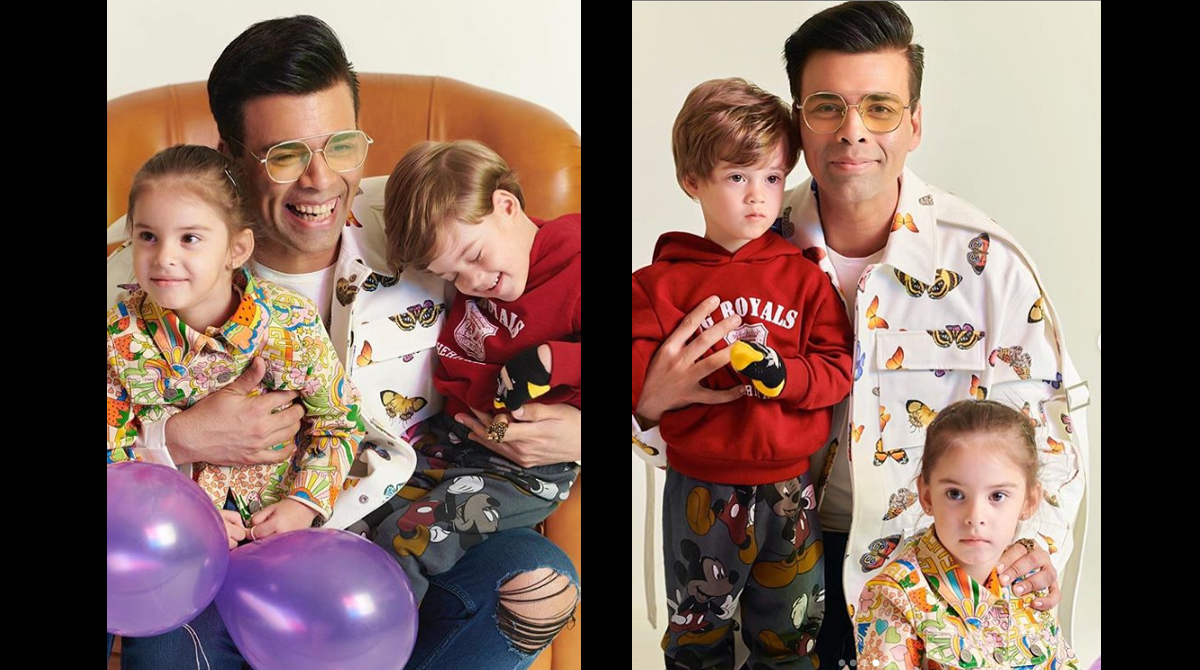 The video begins with Roohi playing on her father's bed while Karan points out that Yash is jumping like a monkey. To this, Roohi says that 'he is only Yash'.
The twins also reveal the title they gave for themselves- Yash bhaiya and Roohi didi. Karan then asked them the name they gave him and prompt came the answer- 'Monkey'
Karan was shocked to hear this but he loved it too like all of us!!! While sharing the video, Karan captioned it as, "Ok I have a new name now! #lockdownwiththejohars 🙈🙈🙈"
Watch the Video below:
https://www.instagram.com/p/CAU5–3pKWB/