Bollywood
Karan Johar Congratulated SRK For Raees And This Is What Happened Next!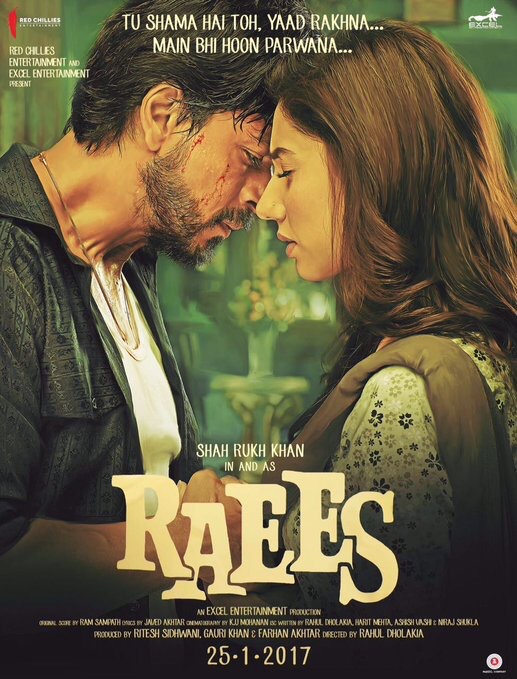 Shah Rukh Khan starrer Raees was one of the most awaited film of 2017, which currently storming at the cinema halls. The promotions have really helped the movie give an upper hand to the promotions as compared to Kaabil and that's why collections are glooming now unexpectedly. At latest SRK's best friend Karan Johar took to twitter to praise SRK for his valiant effort in Raees.
https://www.instagram.com/p/BOvthXQhuP0/?taken-by=iamsrk
As we all know that SRK and Karan Johar's friendship days back to the Dilwale Dulhania Le Jayenge. Even Karan Johar's debut movie Kuch Kuch Hota Hai also stars Shah Rukh Khan as a male lead. They have worked together in several movies and still are good friends. When Karan Johar watched Raees, he expressed his views with a tweet for SRK. He says that Shah Rukh Khan plays the part with a perfection.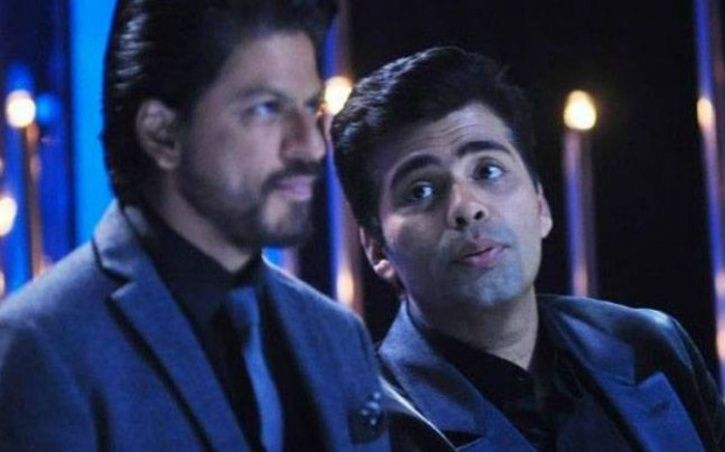 And….#RAEES has been watched and LOVED! Full on paisa vasool SUPERHIT!!! @iamsrk iamsrk nails the part to perfection! He's smouldering!!!

— Karan Johar (@karanjohar) January 25, 2017
Congratulations Bhai!! @iamsrk ….you are just amazing in the film!! Congratulations team #raees @ritesh_sid @FarOutAkhtar @rahuldholakia

— Karan Johar (@karanjohar) January 25, 2017
When SRK read his tweet, he replied Karan Johar with a suggestion of directing action films in future. This is what started their banter which finally turned epic. Take a look at all the tweets:
Now u should also make an intense action film. U have it in u. Dishoom Dishoom Hota Hai. https://t.co/KbJbdgycQS

— Shah Rukh Khan (@iamsrk) January 26, 2017
Uh…..if you promise to ghost direct it! Am on!!!!! https://t.co/wJD5246CFp

— Karan Johar (@karanjohar) January 26, 2017
https://twitter.com/karanjohar/status/824535677396287488?ref_src=twsrc%5Etfw
Now now don't be modest. U r so versatile your last three films'name didn't start with a 'K' https://t.co/bCEIUQxWJP

— Shah Rukh Khan (@iamsrk) January 26, 2017
Haha!!!!!!!!! https://t.co/VUuPfXnXpk

— Karan Johar (@karanjohar) January 26, 2017
On the film front, SRK and Nawazuddin Siddiqui acting has been praised by critics and fans. Till now the film has raked up 59 crores in the three days. This gives us a feeling that Raees will cross the 100 crore marks in till the day 6. The story of the film is based on a bootlegger who turns mafia don and finally dies in a police encounter. It is one of the best film of 2017 and will surely stay long at the Box-Office cash counters.
As we all know that Raees is facing a tough clash with Hrithik Roshan's Kaabil, but it is sure that both movies with turn a hit one.
Overall, Karan Johar and SRK's witty replies will surely make your day.
What are your thoughts about SRK and KJO's funny banter? do let us know in the comments section below.