Bollywood love birds Alia Bhatt and Ranbir Kapoor remained tight-lipped on their relationship status but the recent incidences, however, stamped the closeness the duo share.
Ranbir and Alia might have not decided yet to confess their love in public but it, however, came out accidentally by filmmaker Karan Johar. In recent live session with mother and his children Ruhi and Yash by his side, Karan confessed a little more about the love birds.
So, Brahmastra actress Alia Bhatt decided to get hair cut and she shared her picture with a shorter one with a caption reading – "60 days later – stronger, fitter, better at burpees, much better at skips, much much better at push ups, obsessed with running, super obsessed with eating right and waiting to get back onto the next challenge. Dear @sohfitofficial don't know what I would've done without you'.. you guys are just the best @nonie.tuxen #sohfit40daychallenge P.S – Yes I cut my hair AT HOME – thanks to my multitalented loved one who rose to the occasion when I was in need of a chop chop."
https://www.instagram.com/p/CAR6NFUgKP3/
Soon, her fans were curious to know who that 'multitalented loved one' is, Alia is mentioning about. When fans didn't get a reply from the actress, they knocked Karan's doors.
He spilled the tea saying, "It was Ranbir indeed who helped Alia get her summer 2020 look." This wasn't enough as Karan also unwrapped that the actress is in a happy space during this lockdown.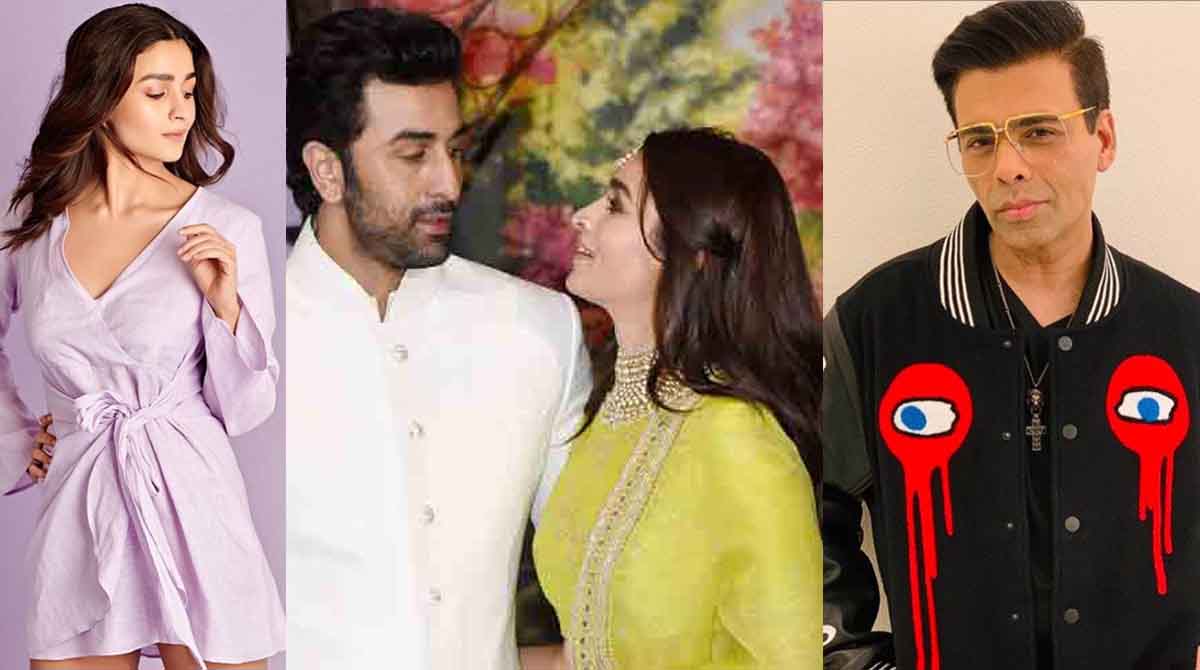 Alia was present all the time like a pillar of strength with Ranbir Kapoor when his dad and legendary film star Rishi Kapoor passed away recently.