News & Gossip
Kapil Sharma Talks About His Struggle With Alcoholism, Says He Was Consumed By The Bottle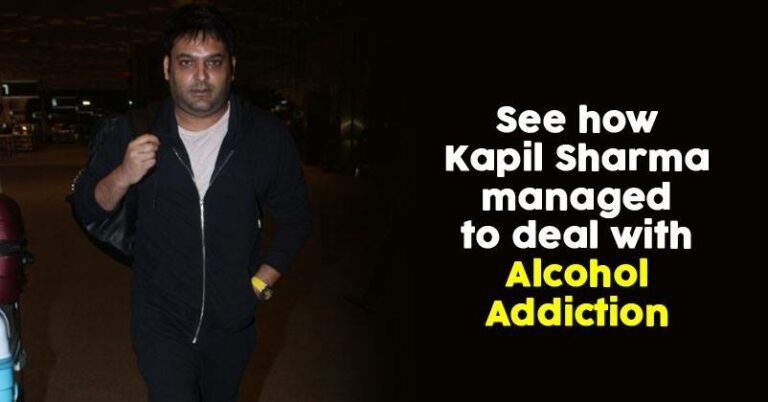 Kapil Sharma is one of those personalities in Bollywood Industry who reached the height of fame very soon but sadly couldn't handle that much stardom and had a great fall! The Kapil Sharma show was a huge success for Kapil Sharma but the actor couldn't keep himself grounded enough to stay! He got into the habit of Alcoholism and indulged in disrespectful behaviour with a lot many actors on the show as well as the guests on the show! His alcoholism made him fall too low and his show and he himself simply vanished from the Industry for quite a long time! However, the actor gained control and is currently back in the industry! Here's the comedy king himself discussing about his struggle with Alcoholism!
https://www.instagram.com/p/BuF3Q8ynC_n/
Recently Kapil along with many Bollywood stars attended an anti-drug event in Chandigarh where he appealed to the public to get over these bad addictions. He talked about his own struggle and said that he was consumed by the bottle and it was only when he saw his mother breakdown he decided to quit drinking.
https://www.instagram.com/p/Bt-r0_FH_sG/
He even took to Twitter and posted about the event. Kapil Sharma wrote: Thank u Chandigarh for the overwhelming support for #DrugFreeIndia don't stop until its finished 
 @ArtofLiving @SriSri @Its_Badshah @duttsanjay @MahaveerJainMum #Nakarunganakarnedunga 
https://twitter.com/KapilSharmaK9/status/1098088739463618560?ref_src=twsrc%5Etfw%7Ctwcamp%5Etweetembed%7Ctwterm%5E1098088739463618560&ref_url=https%3A%2F%2Fwww.rvcj.com%2Fkapil-sharma-talks-about-his-struggle-with-alcoholism-says-he-was-consumed-by-the-bottle%2F
Kapil Sharma has had a lot many controversies in the industry due to his ill habit of alcoholism! However, his show The Kapil Sharma Show is doing quite well on TV these days! Stay tuned for more updates!