Tellywood
Kapil Sharma Breaks Down On The Sets, Wants Sunil Grover Back In The Show!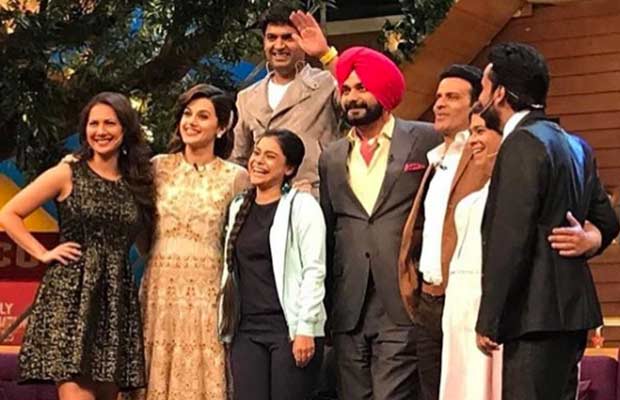 Kapil Sharma is one of the multi-talented actors in the Entertainment Industry. He is known for his laughter show, The Kapil Sharma Show. He is not only popular in India but also across the world. Well, things are turning dark for the Kapil Sharma now as Sunil Grover is very upset with his recent behavior. Kapil Sharma reportedly broke down on the sets of the show and says that he is missing Sunil Grover!
Also read: Kapil Sharma- Sunil Grover Controversy: Now Navjot Singh Sidhu Plans To Quit The Show?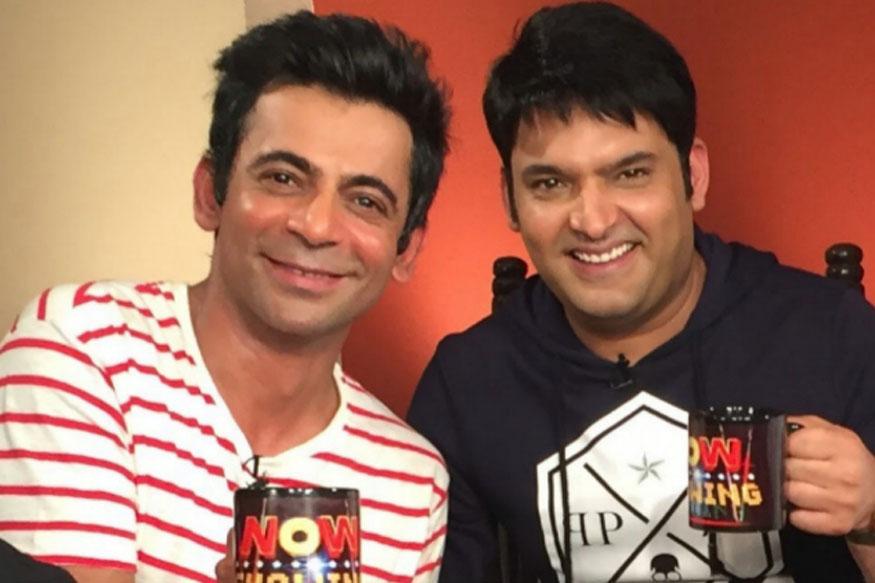 At latest, he was shooting with the star cast of Naam Shabana, where he broke down on the sets. In his tweet, he said that he is missing Sunil Grover and wants to meet him soon. It is believed that Navjot Singh Siddhu is playing the role of a peacemaker but things are still sour.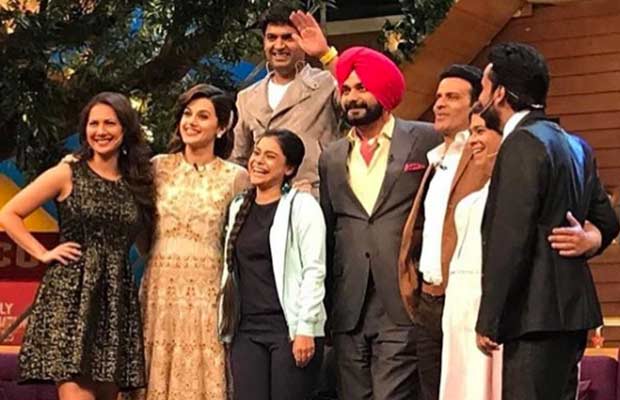 It is reported that, Kapil Sharma show's creative producer Preeti Simoes also tried to call up Chandan Prabhakar but the latter didn't gave a heed to it. He just picked up the call and said, "Naukar hun apni aukat samajh gaya hun. Kapil did lot for me lekin bewajah joote khakar koi namak nahi chukata."
Overall, Kapil Sharma's apology didn't worked out at al

Media left no stone unturned in shaming Kapil Sharma and when things started taking the ugly turn, he took to social media to calm down the things and even says that Sunil Grover is like his elder brother.
Here is what he posted on Facebook:
"Hi.. good morning friends .. was celebrating my best time n suddenly I heard a news about me n sunil paji fighting.. first of all see where it is coming from.. what r the intentions behind this.. if I fought with him in the flight then who saw it n informed u.. is he trustworthy..? Some people enjoy these kind of stuff.. we eat together .. we travel together.. I meet my brother once in a year.. n spending almost everyday with my team.. specially sunil .. I love him.. I respect him.. yes I had a argue with him.but r we not normal people..?I shouted at him first time in 5 years .. itna to chalta hai bhai. we will sit n talk that where is the problem.. I love him as a artist as a human being.. he is like my elder brother.. why so much negativity all the time.. I respect our media.. there r some other serious issues which we need to focus. Is me n sunil's issue is so important n realted with the security of my country ..? We spend a lot of time together rather then our families .. n sometime it happens in family.. its our family matter.. we will sort this out.. zyada maze mat liya karoo. OK now m tired typing .. n one more thing.. I m going for the final schedule of Firangi. Hahahahaha.. sorry again promotion.. thank u so much for ur love n blessings… keep smiling n stay happy always :)) love u all"
From a friend, with love @KapilSharmaK9 pic.twitter.com/2c7uQ5jqH5

— Sunil Grover (@WhoSunilGrover) March 21, 2017

Well, Sunil Grover is still in no mood to accept the apology from the star comedian. He in return wrote a letter for Kapil Sharma and says that he already learned his lesson.
Continue reading on the NEXT page