News & Gossip
Kangana Ranaut gets Y category security from MHA; Thanks union HM Amit Shah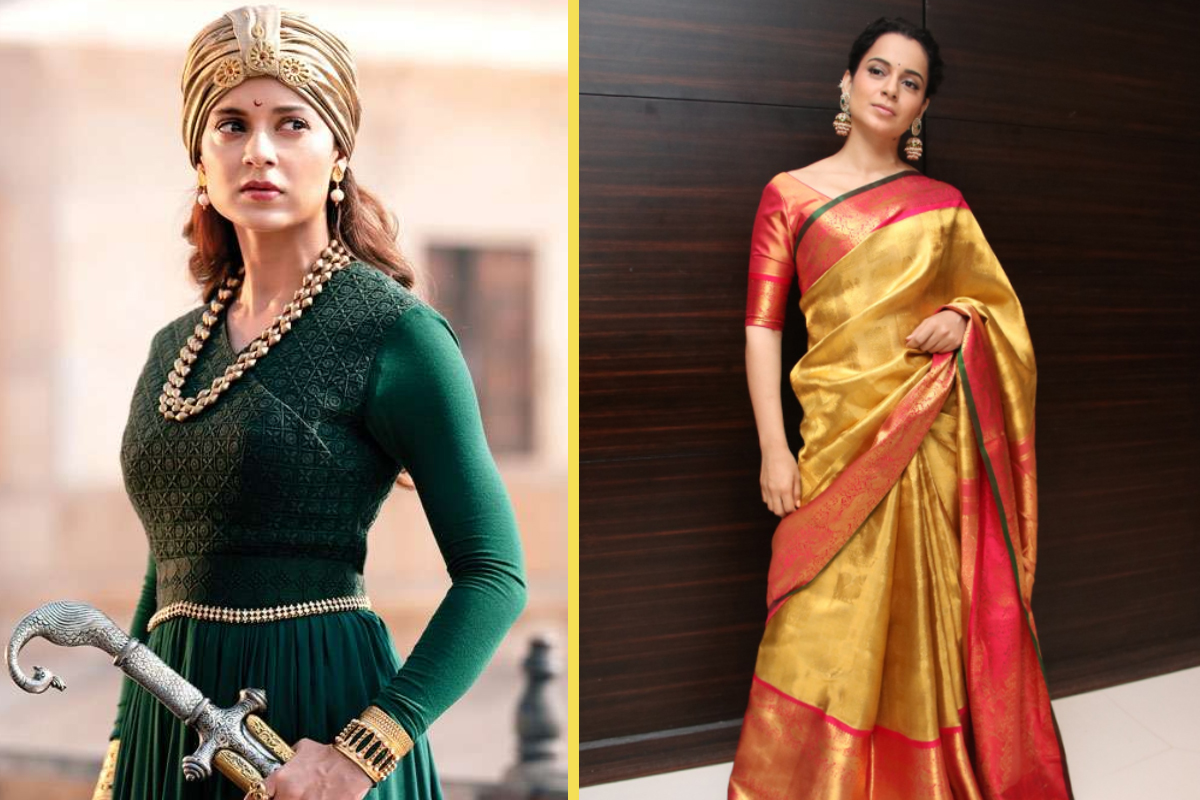 Bollywood actress Kangana Ranaut, who has been engaged in a verbal duet with Maharashtra government for quit some time, has been given Y category security by the Union ministry of home affairs (MHA), as officials said on Monday.
Recently, the actress had taken a dig at Mumbai administration after a drug angle was found in late actor Sushant Singh Rajput's death case. Launching the scathing attack on Shiv Sena leader Sanjay Raut who in his party's mouthpiece 'Saamna' had asked her not to return to Mumbai for criticising Mumbai Police. After which the 'Manikarnika' actress went to the length of comparing Mumbai to Pakistan Occupied Kashmir (PoK) and then harshly came down on Maharashtra Home Minister Anil Deshmukh and compared Mumbai to terrorism inflicted country, Taliban. The 'Queen' actress alleged, "He is taking his own calls on my democratic rights, from POK to Taliban in one day."
After launching several scathing attacks on the Maharashtra government the actress also suffered major hit backs from the netizens, Bollywood celebs and politicians all calling out for her controversial and alleging her being ungrateful for the city which gave her success and stardom. Amid all this uproar, the actress announced her return to the city on September 9 while tweeting, "I see many people are threatening me to not come back to Mumbai so I have now decided to travel to Mumbai this coming week on 9th September, I will post the time when I land at the Mumbai airport, kisi ke baap mein himmat hai toh rok le."
Concerned about her protection amid several online threats, Kangana's family asked for her protection from Himachal Pradesh government in a written letter. Meanwhile the actress had also stated earlier that she doesn't want Mumbai Police protection but of her home state Himachal Pradesh or Central government's once she returns to the city to expose the drug 'mafias' in Bollywood.
https://twitter.com/KanganaTeam/status/1302846165637971969
On Sunday, the Himachal Pradesh government announced to grant the actress security on the request of her father and sister. Talking about her protection the state Chief Minister Jai Ram Thakur said, "Kangana Ranaut's father has given a in a written request, a written request, asking for police protection. I also spoke to her sister yesterday. The Director-General of Police has been directed in this regard and she will be provided security to her outside the state as she is leaving for Mumbai on September 9."
Furthermore, the security like Kangana is given on the basis of threat assessment done by central security agencies and is subject to timely review. Whereas, high-risk individuals are provided with security by the police and local government. There are majorly four tiers of security — Z+ (highest level); Z; Y and X — evaluated on the basis of threat perception to the person. The security blanket covers officials like cabinet ministers, chief ministers, high court and Supreme Court judges, leading politicians, and senior bureaucrats.
Learn about the categories of security Z+, Z, Y and X in India:
—SPG: It is a classified security detail and given exclusively to the Prime Minister
—Z+: 55 personnel
—Z: 22 personnel
—Y: 11 personnel
—X: 2 personnel