News & Gossip
Kangana calls NAVRATRI tweets featuring Katrina, Ranveer VULGAR; Nothing But Porn Hub'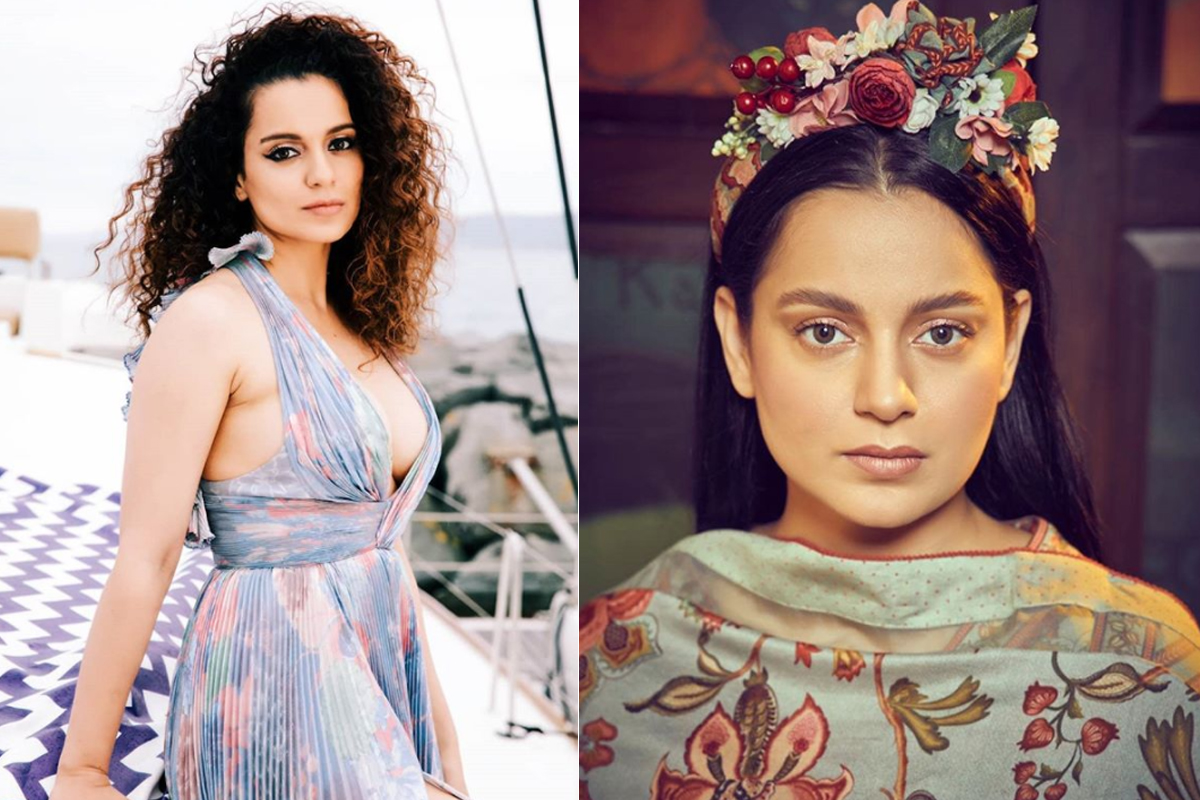 Thursday morning witnessed a mass protest by twitterati who launched a scathing attack against a streaming platform for sharing 'vulgar' tweets on Navratri. The allegedly disturbing tweets featured Bollywood actors Katrina Kaif, Ranveer Singh, and Salman Khan along with some controversial text on them. This surely didn't go down well with the sentiments of the netizens who were furious to find the content of the tweets 'insulting' the religious festival of Navratri. In no time the posts became viral and were tagged as 'sexual' and 'controversial'. The controversy escalated actress Kangana Ranaut too reacted to the memes, and termed the sharing media 'Nothing but a porn hub'.
Kangana Ranaut took to her twitter handle and denounced the sensational nature of content on streaming platforms. Sharing screenshots of the tweets, the 'Queen' star wrote, "We must preserve cinema as a community viewing theatre experience, its more difficult to enthrall large section of audience than sexualise content for personal viewing, digitisation of art faces this major crisis, all streaming platforms are nothing but a porn hub. SHAME @ErosNow." She further tweeted, "Even on international streaming platforms the nature of the content is sensational we need to manufacture overtly sexual, deeply gruesome brutal, violent content, essentially to arouse the viewer's sexual appetite, very difficult to get any other content cleared by their teams."
She further wrote, " And it's not streaming platforms fault when you wear headphones and watch content in your personal space all you need is instant gratification, it's important to watch the movies with entire family, children, neighbors basically it must be a community experience."
The controversial memes featuring Katrina Kaif striking a sexy pose, read, "Do you want to put the 'ratri' in my Navratri?", Whereas, the other one with Ranveer Singh read, "Let's have some majama in my pajama." The one with Salman Khan read, "You need dandi to play dandiya- I have one."
https://twitter.com/KanganaTeam/status/1319148031959158785
However, seeing the outburst from the netizens, the streaming platform not only took down the concerned posts but also issued an official statement on their Twitter handle, apologizing for having offended people's sentiments.