Reviews
'Vishwaroopam 2' Movie Review: Kamal Haasan Impresses With His Style, Yet The Espionage Drama Is Not A Justified Sequel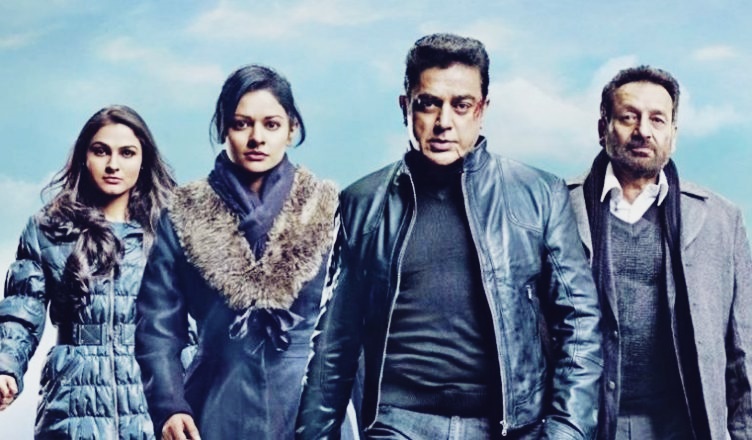 We all are aware of the fact that after getting embroiled in controversies, Kamal Haasan's starrer 'Vishwaroopam' saw the day of light in 2013. The controversies helped the film as audiences flocked to the theatres but there was nothing offensive or objectionable in the movie.
'Vishwaroopam 2' hit theatres in Hindi, Tamil, and Telugu on August 10, after 5 years of long gap and people are very excited to see Wasim (Kamal Haasan) back into action. Let's have a review on it.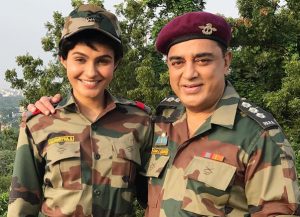 The movie is all about RAW Agent Major Wisam Ahmad Kashmiri and his squad dealing with Al Qaeda terrorist Omar. The sequel starts with a bruised and traumatic Wisam and his wife Nirupama (Pooja Kumar) and Ashmita (Andrea Jeremiah), and his uncle (Col. Jaganaathan) Shekhar Kapur. The actual story starts in London where Wisam prevents a huge terror attack which apparently was planned by Omar Qureshi. This time, Al Qaeda terrorist Omar and his fellowmen are on a mission to put a full stop to Wasim and his family's life. While he also plans bomb threats in London and Delhi.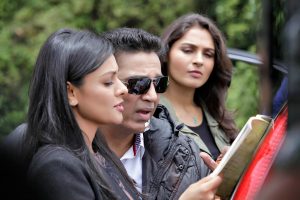 As usual, Kamal Haasan is brilliant in his acting. He excels in his effortless acting skills. Shekhar Kapur and Anant Mahadevan too deliver creditworthy performance. Rahul Bose not that effective this time as we were expecting a lot more from him. The surprise package of the film is Pooja who is no longer a naive nuclear oncologist. She proves her bravery when she plunges deep into the ocean off Sheerness-on-Sea to locate 500 tonnes of still-live explosives that went down with the US cargo ship SS Richard Montgomery during World War 2. Also, Andrea Jeremiah performs really well and her dialogues with comic sense and actions are something she has carried well.
The cinematography and the action sequences are on par with Hollywood flicks, but it is an incoherent mess where the plot is choppy, and the lots of flashbacks make the movie confusing for those who haven't watched the prequel. Some of the action scenes are applaudable, yet it failed to convince us. What we loved cinematographically over-the-top is the underwater action sequence of Nirupama. The one touching scene is between Wisam and his mother played by Waheeda Rahman who suffers from Alzheimer and mistakes him for a friend of her son. Even we found this scene was too much dragged unnecessarily with flashbacks of Wisam's childhood.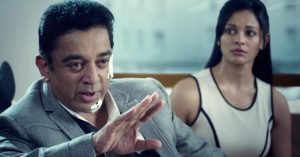 The first part of the franchise was honoured with Best Production at the National Film Awards and was loved by the audiences but we doubt the sequel will be able to live up to the expectations of people. Kamal Haasan deserves a standing ovation for having the courage to come up with the sequel and but had the screenplay be much better, it would have been justice to the film.
We go with 2.5 stars rating.