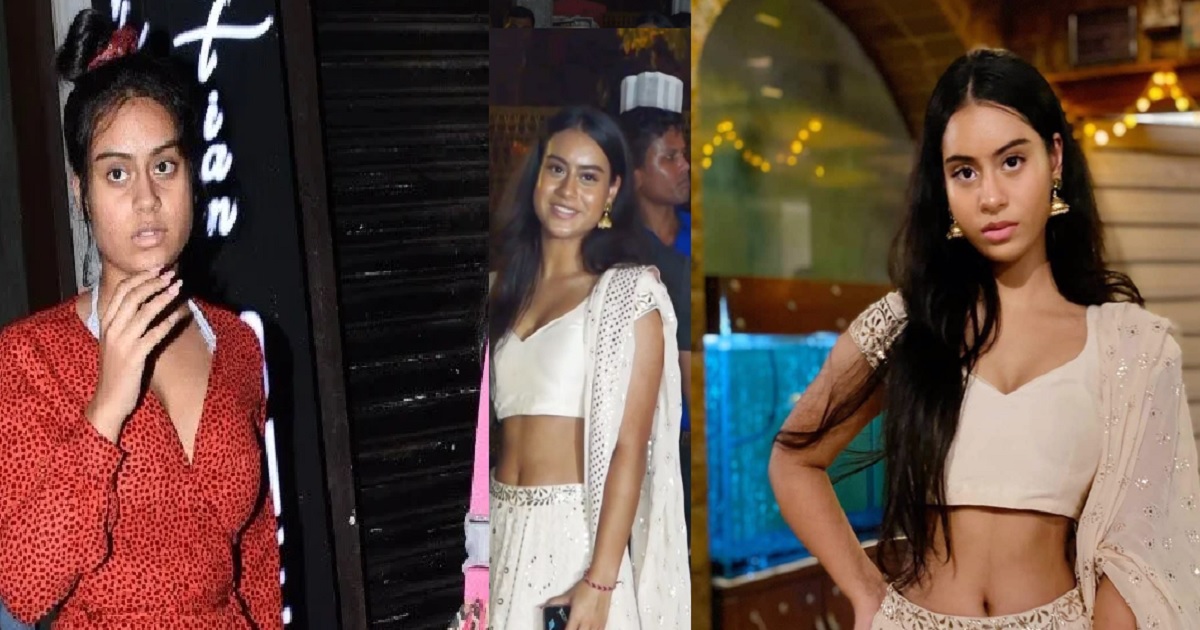 Superstars Ajay Devgn and Kajol daughter Nysa Devgn don't like to be in a limelight but when she is in front of the camera  she grabs all of it with her amazing appearance. Nysa is often trolled on social media when she was spotted wearing a super-cool blue hoodie dress going to the airport. Instead of focusing on the dress, netizens took it to another level.
Nysa Devgn was again got trolled walking out of a plush salon, all smiling, a day after her grandfather's demise. Nysa Devgn stole the Diwali party held this year and her amazing transformation can be seen, all-new avatar silently gave it back to all haters.
Nysa's white lehenga with makeup on surely stole the limelight, the star kid's another makeup look wearing a peach lehenga at another Diwali party surely made all the heads turn.
https://www.instagram.com/p/B4J2U9YHEaP/?utm_source=ig_web_copy_link
https://www.instagram.com/p/B4GGIkZnfLK/?utm_source=ig_web_copy_link
Nysa is studying in Singapore  As per the report, the couple had found accommodation suitable to Nysa on Orchard Road. Ajay Devgn is very possessive for his daughter.
"Ajay and I made a conscious decision to keep our children away from the media.  They shouldn't be under pressure by the media, public or even unknowingly by me, to become something. It should be their choice what they want to become, I will give them the platform to have that choice, but the choice has to be theirs with a free and clear mind." says  Kajol