News & Gossip
John Abraham's entry was designed extensively for Welcome Back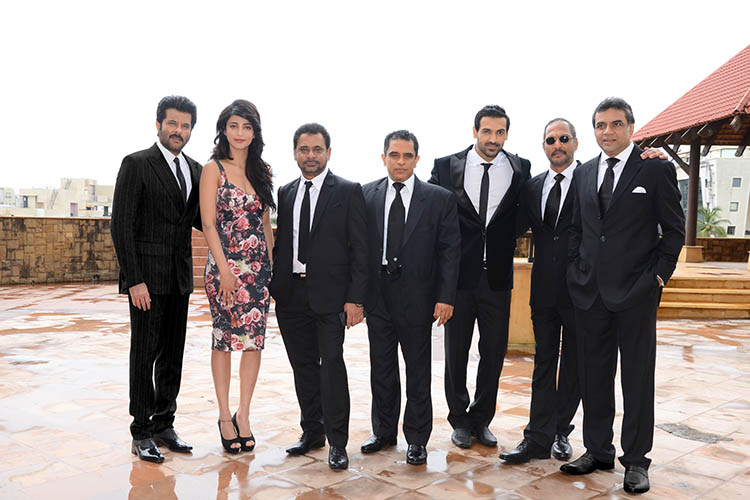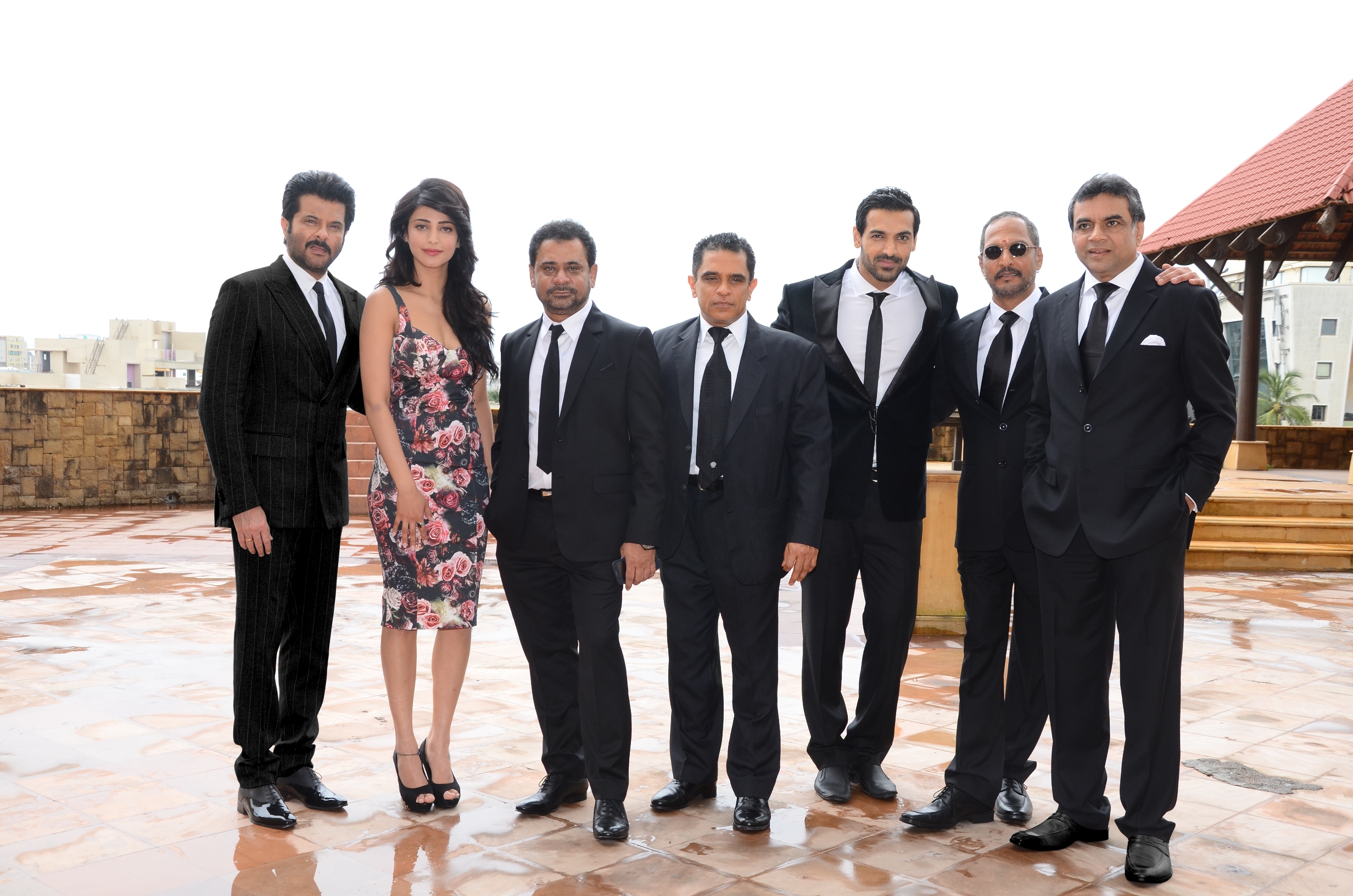 Welcome Back has released and seen a good opening for itself. The much awaited sequel of Firoz Nadiadwallah's earlier superhit Welcome (2007) has seen some good marketing, promotion and release by Eros which has ensured that the film has a wide spread amongst the audience. While the producers have done their job, as a director Anees Bazmee was sure that for John Abraham, with whom he is working for the first time, there was something special planned.
"After all, he has worked with top heroes like Salman Khan, Akshay Kumar, Ajay Devgn and Anil Kapoor to name a few; there couldn't have been anything lesser planned for John," informs our source, "Since he is playing an important part of Ajju bhai and is the central protagonist in the film, John worked hard on the characterization. As for his presentation, Anees Bazmee took it on him to make it grand."
No wonder, for his entry sequence there was 40 feet tall cut-out that was erected on the sets while a crowd of 700 extras was gathered to give John a royal welcome through a song and dance sequence.
"When John came on the sets, he just went wow. His first reaction was that 'Oh my God, this is indeed larger than life'. We both worked hard to make his entry special. The kind of movements that he has in the song, the kind of dress that he is wearing, the way he has approached his character – everything worked out for both of us," says Anees Bazmee.
In fact the filmmaker also took a conscious call of introducing him a little late in the film so that audience crave for his entry and then react positively when it happens indeed.
"See, there are wanted reactions and unwanted reactions," opines Bazmee, "Sometimes we expect people to cry and audience ends up laughing; now that is an unwanted reaction. As a writer, I plan to make sure that I get wanted reactions. Thankfully, eight or nine times out of ten I have been proven right where I have got the reactions that I believed I would get. I am positive same would be the case for John and the film as a whole too."
We hope so as well.