News & Gossip
Is Rahul Gandhi Getting Married To This Girl Aditi? This Is What She Has To Say!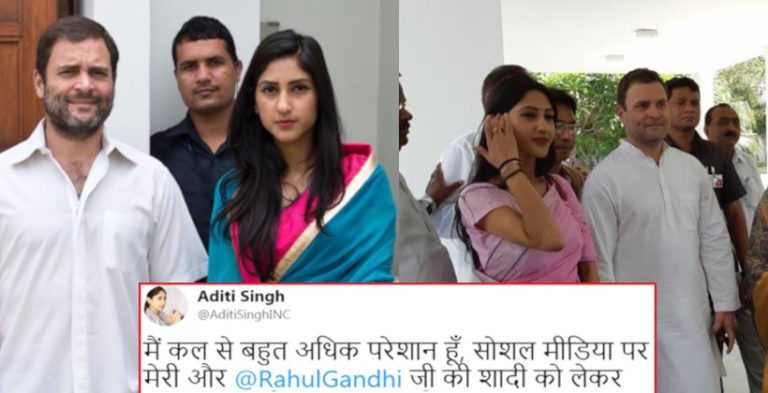 Karnataka Assembly Elections is just a few days away. The election campaign is going in full swing. Several biggies from BJP and Congress are doing rallies to attract more voters. Rahul Gandhi and Prime Minister Narendra Modi are currently doing several rallies in the state for their respective parties. Not only on the ground, the election campaign is also going strong on social media.
However, what caught our attention are the pictures of Congress President Rahul Gandhi with a girl named Aditi Singh. Currently, pictures of Rahul Gandhi and Raebareli's Aditi Singh is going viral on social media and WhatsApp. People have been telling that Rahul Gandhi is getting married to the girl.
Here Are Some of The Messages:
1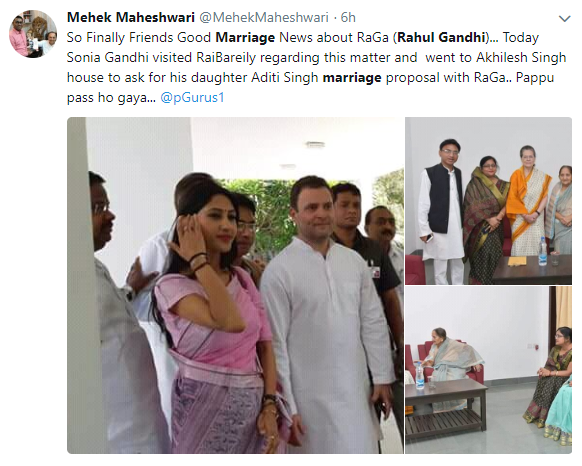 2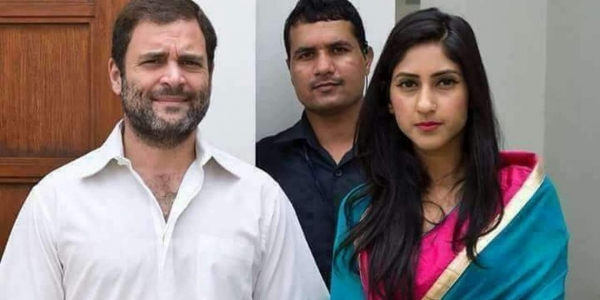 3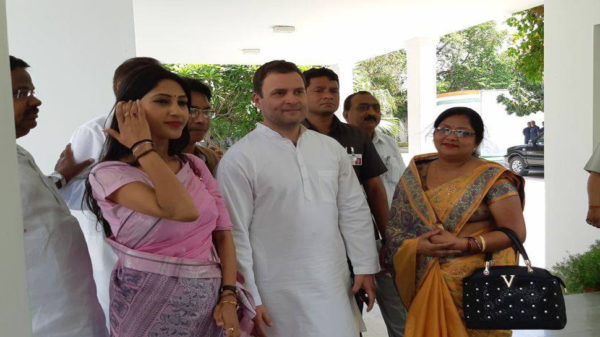 These link-up rumours have not gone down well with Aditi Singh, who took to Twitter to clarify the whole issue.
This Is What She Tweeted: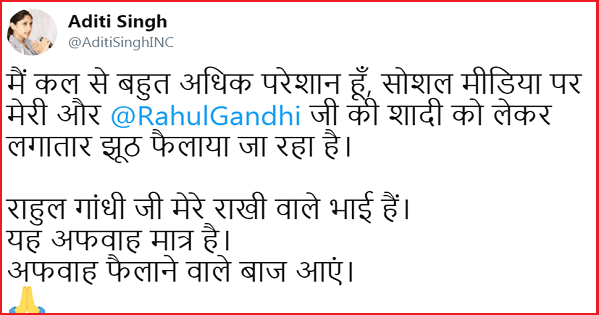 If you can't understand Hindi, here is the English translation, "Such rumours upset me. I would like to clarify that Rahul Ji is my rakhi brother and I am really saddened by such rumours on social media."
She further says that the picture going viral on the social media is from a family meeting.
Here Is The Tweet:
https://twitter.com/aditisingh01/status/992975887468453895
The tweet reads, "हमारे प्राचीन समय से ही पारिवारिक सम्बन्ध हैं। ये सारी तस्वीरें जो सोशल मीडिया पर शेयर की जा रहीं हैं, ये पारिवारिक मुलाकातों का हिस्सा मात्र हैं। (We have close family relations and our bonding has been strong for years. Pics that are being shared on social media are just a part of family meet nothing else.)"
Aditi further adds that these viral pictures are propaganda to damage her as well as Rahul Gandhi's image.
We hope now Rahul Gandhi's marriage rumours will put to rest. What do you think of the same? Tell us your thoughts in the comment section down below.