News & Gossip
Is Akshay Kumar Contesting Lok Sabha Election 2019? Actor Finally Broke His Silence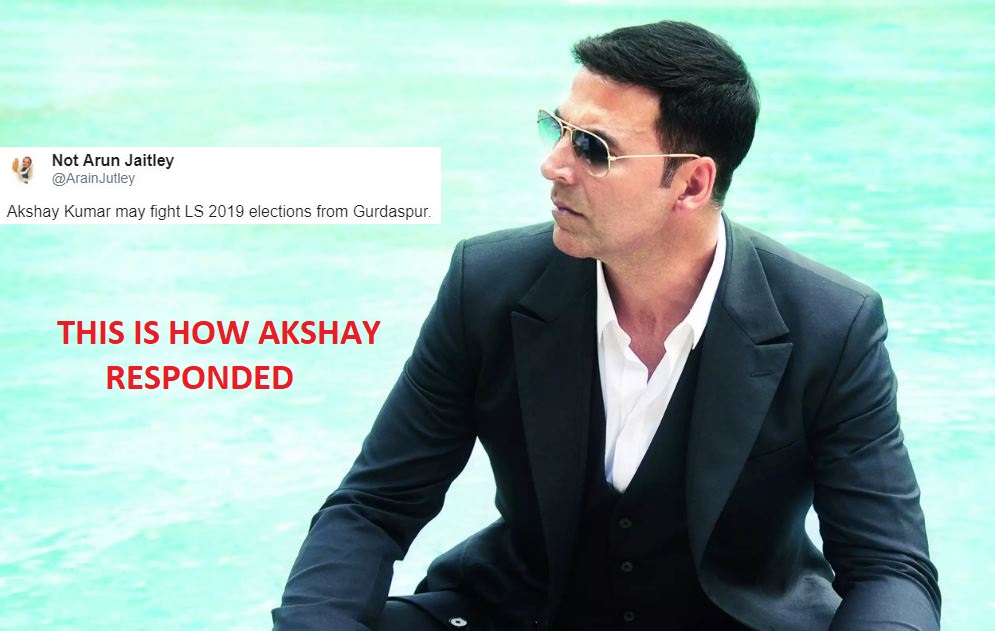 Akshay Kumar is currently on the promotion of his upcoming period war drama Kesari, which is slated to release on this Holi, March 21, 2019. The trailer and songs of the movie have created tremendous buzz among moviegoers and the actor is also not leaving any stone unturned to make sure that the film does well at the box office. Kesari is a period war film based on real-life story of Battle of Saragarhi, where 21 brave Sikh soldiers fought 10,000 Afghani invaders and forced them to back off. Parineeti Chopra will be seen opposite Akshay for the first time in the film.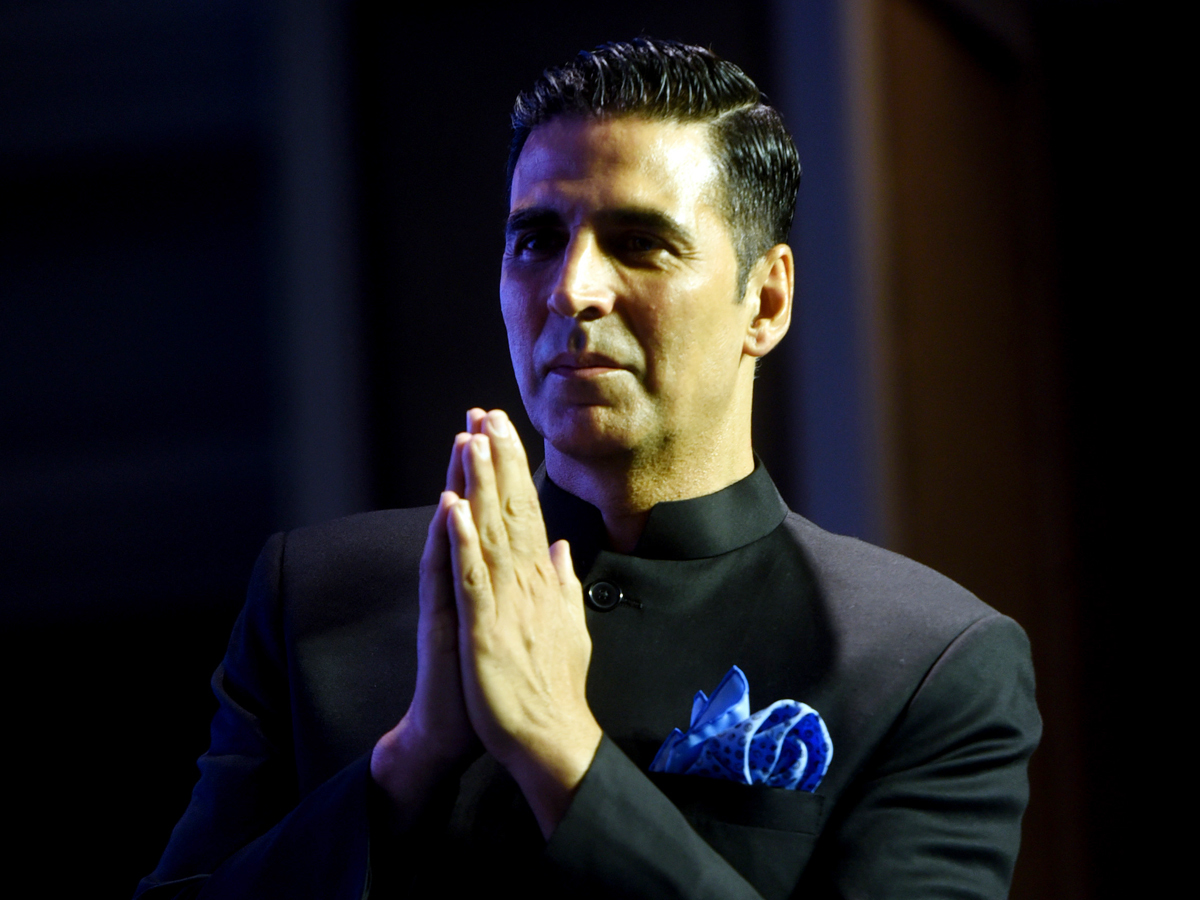 Akshay Kumar has been making some patriotic and social issues-oriented movies. He is also known for his tremendous works in helping Indian armed forces. All these things led to rumors suggesting that Akshay is all set to fight an election in Lok Sabha 2019 from Punjab on a BJP ticket.

However, Padman actor has rubbished all the rumors while talking to the media recently. He said that he is not looking to fight any elections, as politics is not his cup of tea. He also added that the work he has been able to do through movies won't be possible if he joins politics.
In a related note, Prime Minister Modi asked Akshay Kumar and several other Bollywood stars to encourage people to cast their votes in the upcoming Lok Sabha Elections. Look at the tweet by PM Modi: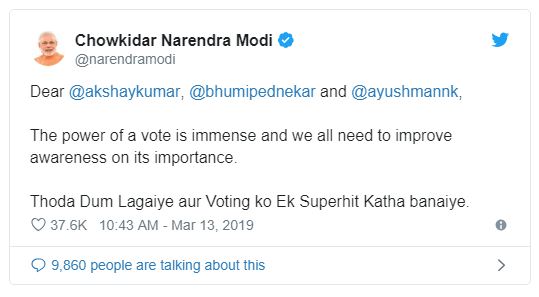 Responding to Modi's tweet, Akshay Kumar said that voting needs to be a super hit love story between nation and the voters.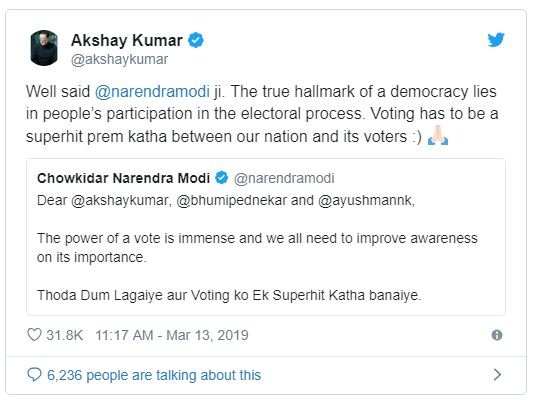 However, people soon started trolling Akshay Kumar and Narendra Modi because Akshay holds Canadian citizenship and don't have any rights to vote in India because dual citizenship is not allowed here.
https://twitter.com/BeingKushSharma/status/1105706690513498112
Are you calling on Canadian citizen Rajiv Hari Om Bhatia (a.k.a Akshay Kumar) to assist in the elections?
Seriously?
Er, isn't foreign interference of any kind in our elections an offence under Indian law?

— FraudGuru (@RandomRoaming) March 13, 2019
https://twitter.com/JagdishMarath16/status/1106129725561409536
https://twitter.com/AshishChadha19/status/1106083989260062720
https://twitter.com/escapade_himal/status/1106090513499897856
https://twitter.com/Aditya_Nath1/status/1107916508930469888
I thought only a indian citizen can contest for the Lok Sabha elections….or has the rule changed….

— GreenMonkey (@yellowduck45) March 19, 2019
That confusing moment when a Canadian citizen @akshaykumar wants Canadians to vote in Indian elections. https://t.co/6dBO9Gm3by

— Aavinash Chaliha (@aavinashchaliha) March 14, 2019
https://twitter.com/supmeg/status/1105892065542471680
Sir , Foreign nationals can't contest elections in India & Akshay Kumar is a CANADIAN citizen .

— BRIJESH (@PeacefulIND) March 14, 2019
What do you think?