News & Gossip
Irrfan Khan Suffering From Brain Cancer- GBM Grade IV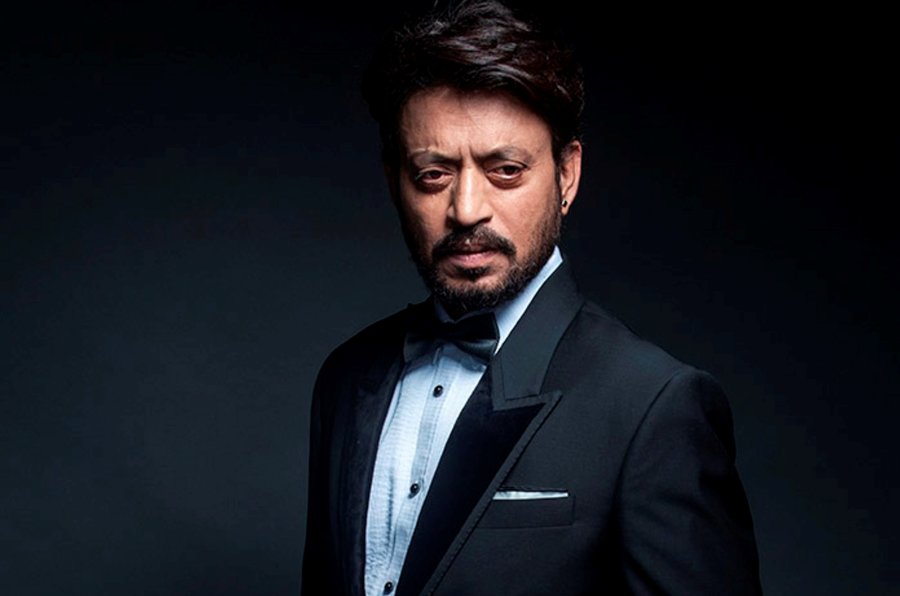 It is literally the worst news of 2018 for moviegoers. Acclaimed actor Irrfan Khan is suffering from the rare disease. Hindi Medium actor has been diagnosed with brain cancer. There was speculation that the tumor is Glioblastoma Multiforme (GBM) Grade IV, which is one of the most deadly forms of cancers. It is also known as 'death on diagnosis. Earlier, several reports suggested that he was down with jaundice, which turns out to be fake.
Irrfan Khan was having convulsion attacks as well as some slurring of speech, which forced his family to take him to the Kokilaben Hospital.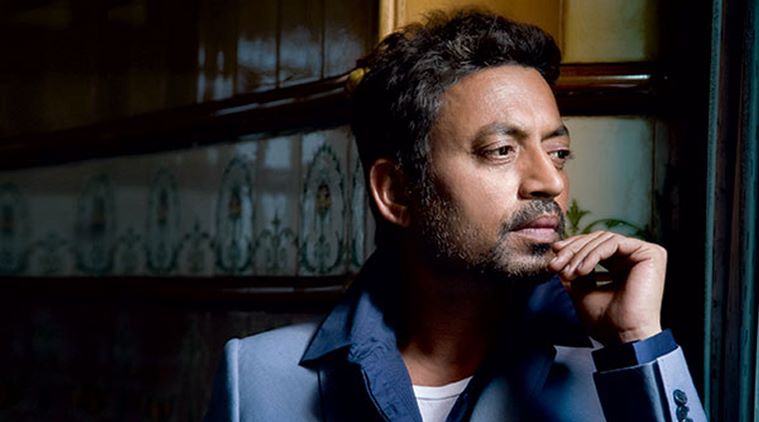 GBM has been found in MRI with Perfusion and PET CT. The severity of the tumor is pretty high. However, doctors want to go for needle biopsy so that they can determine the exact nature of this tumor.
Immediate surgery is the only option. The report suggests that Irrfan Khan is not looking to go for surgery. He would prefer chemo coupled with Radiation Therapy rather than surgery. The final decision will be made only after the report of biopsy.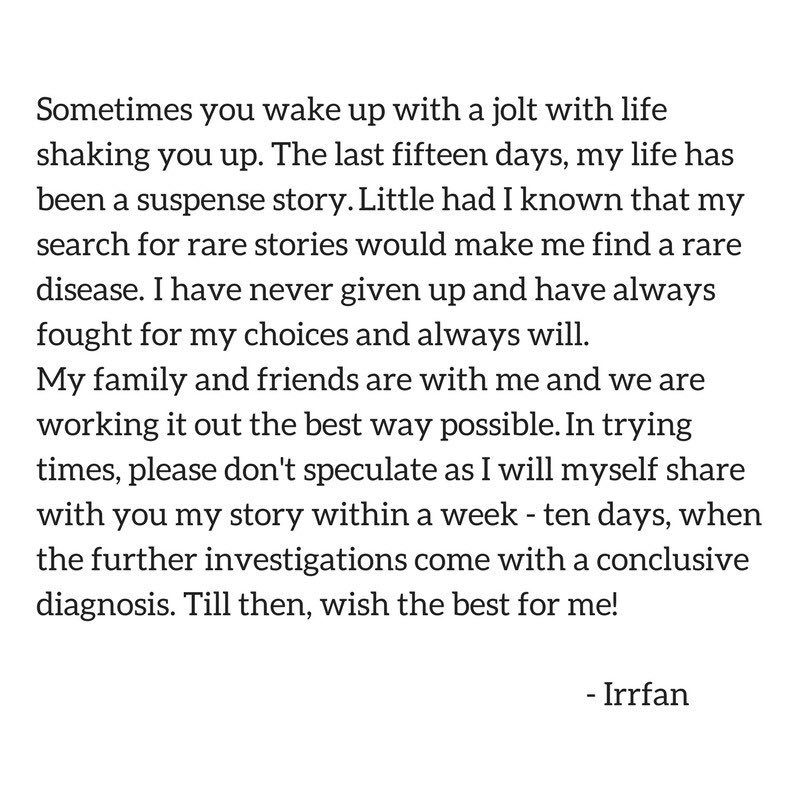 Irrfan Khan shared a cryptic message on his Twitter handle sending his fans in the state of concern. The message doesn't talk about the name of the disease. He did say that he will make the proper announcement after the final diagnosis.
Stay tuned to Filmymantra.com for more updates on the same.