News & Gossip
Irrfan Khan Shares First Picture After The Cancer Treatment, He Seems Happy
Irrfan Khan left his fans worried and shocked when he revealed that he was diagnosed with the neuroendocrine tumor in March this year. Fans and well-wishers of the superstars were shocked, as they showered good wishes to Hindi Medium actor.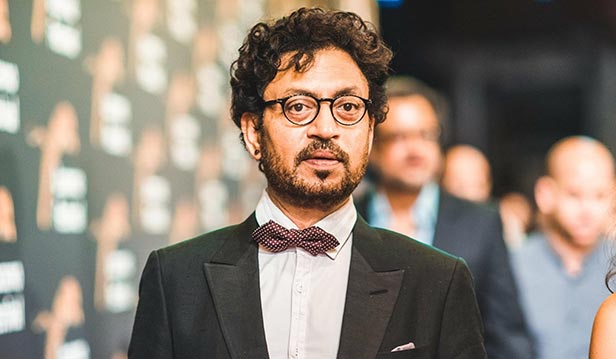 Irrfan Khan has been undergoing treatment in London. He keeps sharing some updates about his health to the fans every now and then. It had been reported that the acclaimed actor is responding well to the treatment and may recover pretty soon.
Irrfan has been fighting this rare disease with lots of strength and positivity. He has been an inspiration to many teaching them how to keep fighting even in the worst condition. Now, he has changed the DP of his Twitter handle, which shows the actor smiling.
Irrfan made a brief comeback on Twitter, as he changed the DP of his Twitter handle. In the picture, the talented actor seemed weak but happy. The picture is a testimony to his spirit.
Screenshot of Irrfan Khan's Twitter Profile DP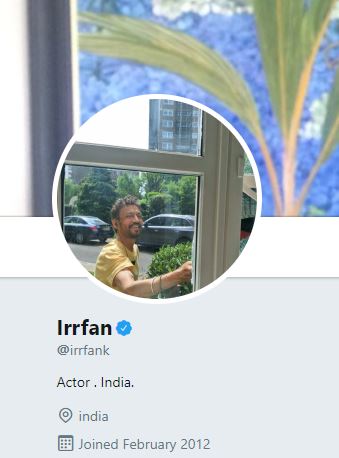 You can also view the full picture down below.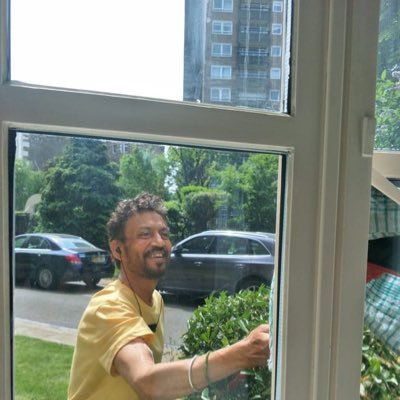 As soon as Irrfan changed his DP, fans of the actor are going gaga over it. Twitterati shared their love on the micro-blogging site. Check out some of the reactions down below.
https://twitter.com/versatilefan/status/1018408607245787138
https://twitter.com/Dolly8999/status/1018439851631370241
Get well soon always positive…

— SHABANA (@Shabana78690) July 15, 2018
https://twitter.com/AazadHindustani/status/1018450992650694657
A fighter. I love, respect, appreciate and get inspired by his man, Irrfan Khan so much. I hope he gets better soon. He is a gem, he want him back healthy, happy and stronger. 🙏🏼❤️ pic.twitter.com/4KdOdyd3Rh

— Vars ᴴ a. (@_heavenlyInsane) July 15, 2018
Get well soon sir

— Makpandey (@jannattalkies) July 15, 2018
https://twitter.com/iamKrishnaVerma/status/1018484733162819589
We hope he recovers soon. More power to you, Sir.