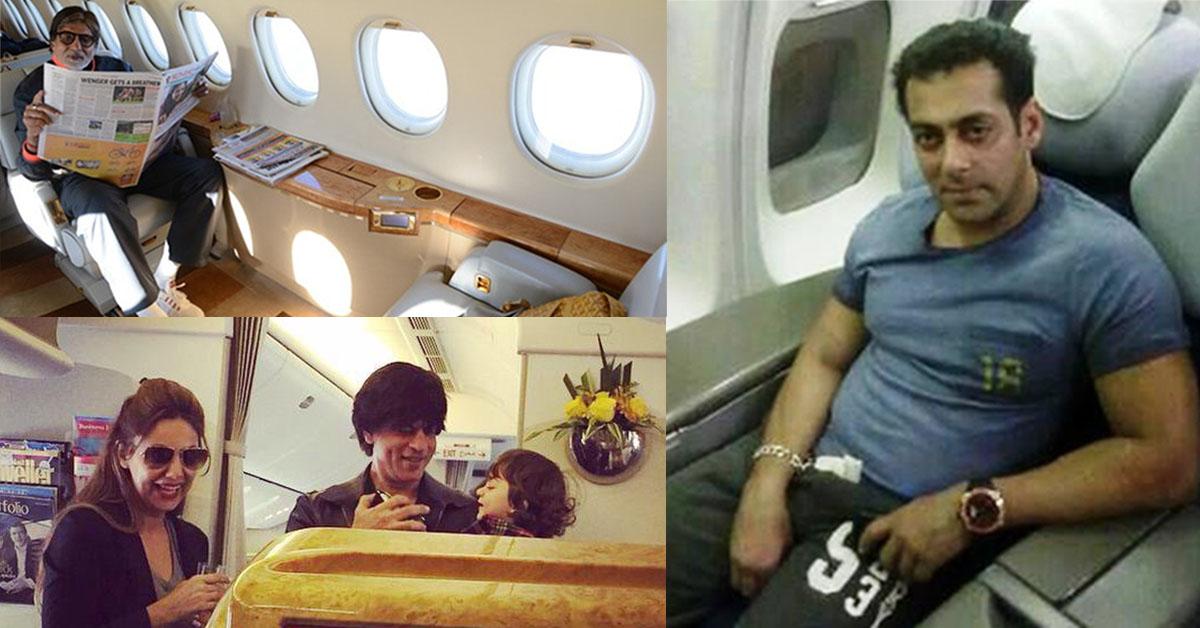 Film stars are known for their lavish and luxurious lifestyles, no matter which industry they are working in. Big Hollywood and Bollywood celebs get huge paychecks, which they spend on their luxurious habits.
If we compare the lifestyle of film celebs and commoners, we would know which kinds of the world we are living in. There are millions of people in India, who can't even dream of getting on an airplane. There are some who are crying because they can't afford business class. There are some people, who have always flown in Business class but wants to buy a private jet. This proves that satisfaction can never be achieved. Our nature is such that we would always want more.
Nevertheless, we are today giving you the Inside Pictures of Private Jets owned by Bollywood and Hollywood celebs. Check out these pictures right here.
Salman Khan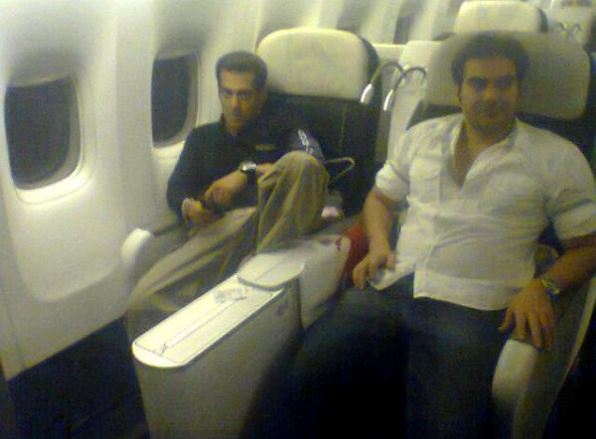 Salman Khan is the ultimate superstar of Bollywood. The actor has been breaking box office records for a very long time. But did you know that the actor owns a lavish private jet? You can see him in his jet with his brother Arbaaz Khan.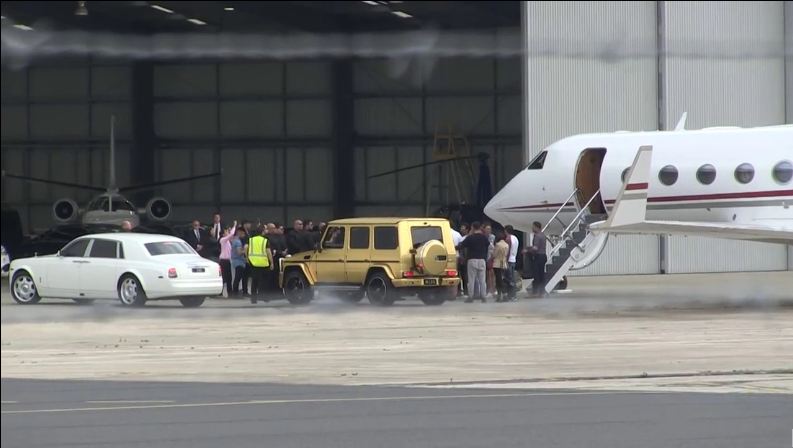 Salman getting out from his private jet.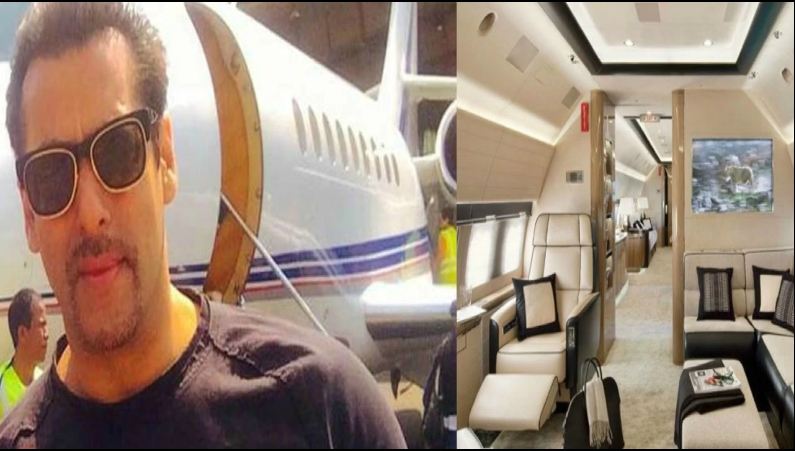 Check out the inside picture of Salman Khan's lavish private jets. Its interior matches the actor's style.
Amitabh Bachchan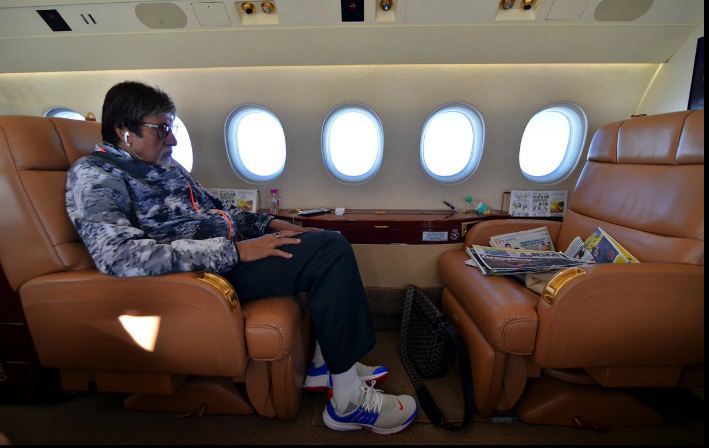 Amitabh Bachchan is a legendary actor of Bollywood industry. The actor has earned huge respects from his contemporary as well as fans. But, his private jet looks simply awesome. One can see him relaxing in his private jet.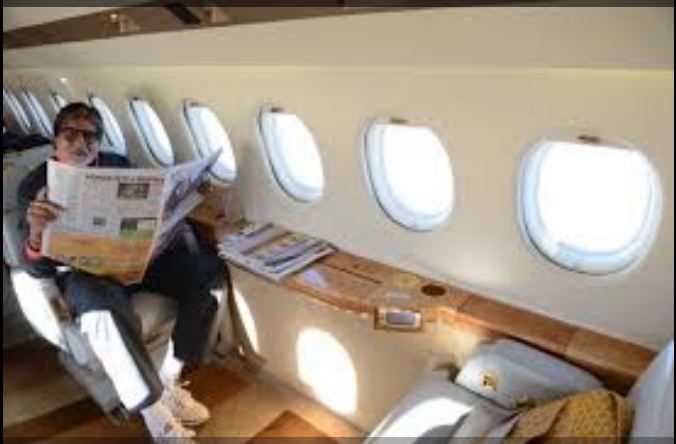 The inside picture of actor's jet is as cool as his style.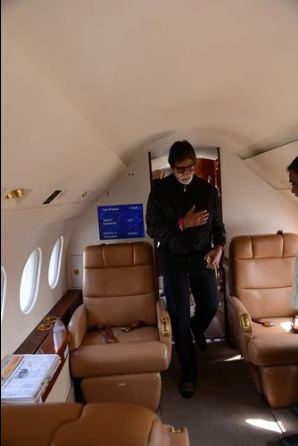 All set go for the work. Look at Mr. Bachchan getting ready to leave for the work.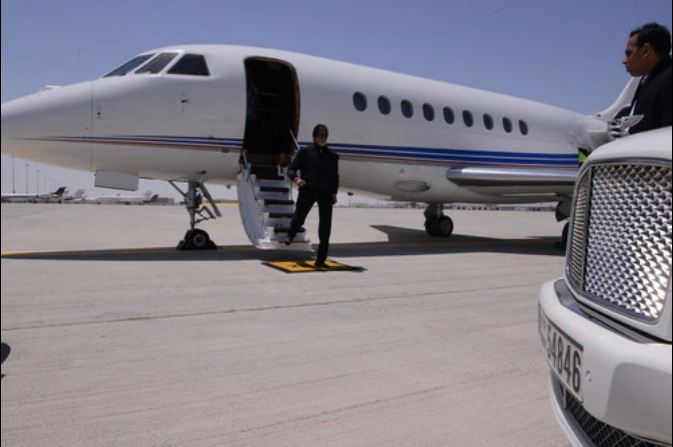 No one in the world can match his swag and style. The actor is one of a kind.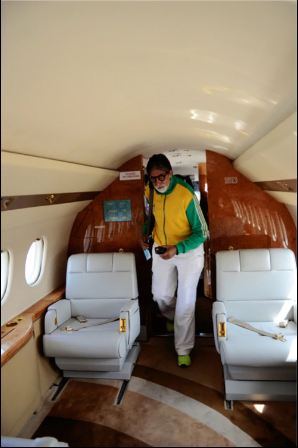 The actor has a good taste of colors. It is astonishing to see how he matches the colors.
Shah Rukh Khan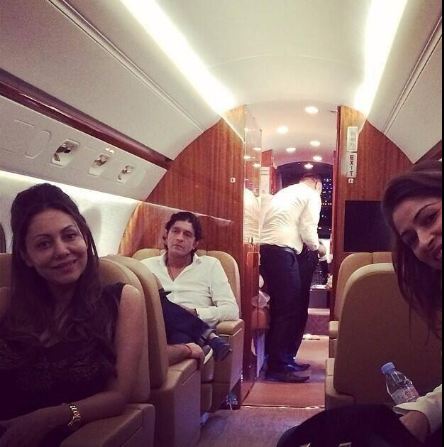 Shah Rukh Khan is called King Khan. He has earned the title, all thanks to his astonishing film career. You can see his wife Gauri Khan posing for the camera from the inside of SRK's private jet. How cool is This!
Akshay Kumar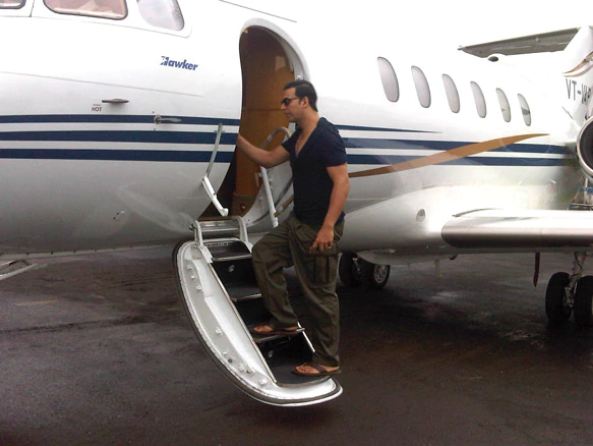 Akshay Kumar had a very successful year in 2017. The actor gave two 100 Crore grosser this year. The actor also owns a private jet. Check out this picture, where he is seen boarding the plane.
Akshay takes his entire family for a trip in his private jet.
Shilpa Shetty Kundra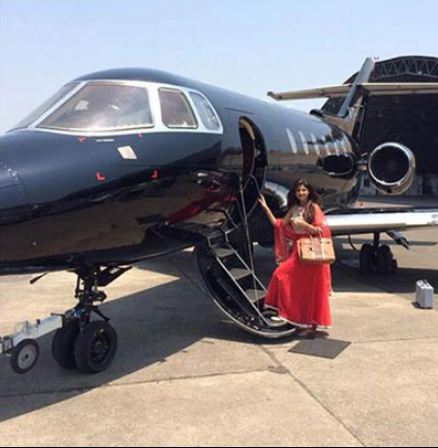 Shilpa Shetty boarding her private jet, which is owned by her husband Raj Kundra.
Diljit Dosanjh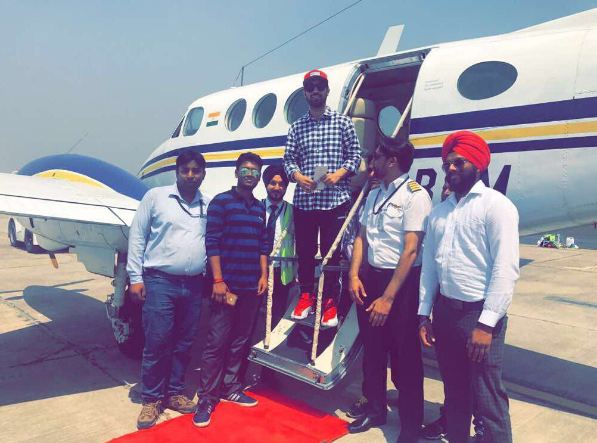 Diljit Dosanjh is the most popular Punjabi actor currently working in the industry. The actor has already tasted the success in Bollywood as well. Check out the actor standing right outside of his private jet.
Ajay Devgn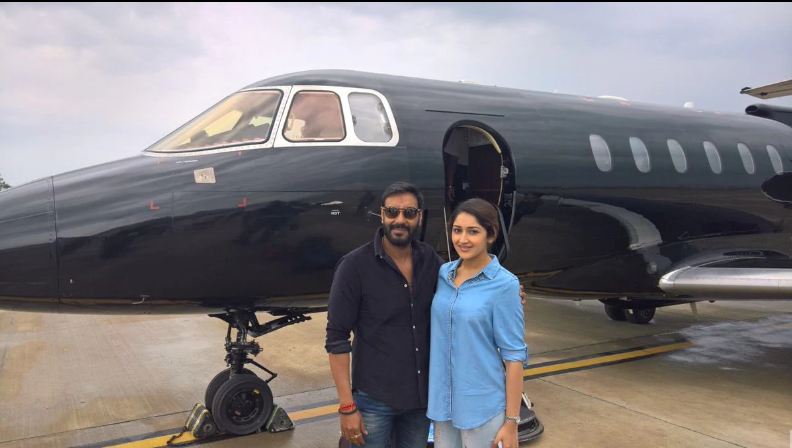 Ajay Devgn is a superstar of our film industry, his love for cars is a well known fact. But very few knew that he also owns a private jet. You can see him posing outside his private jet.
Sridevi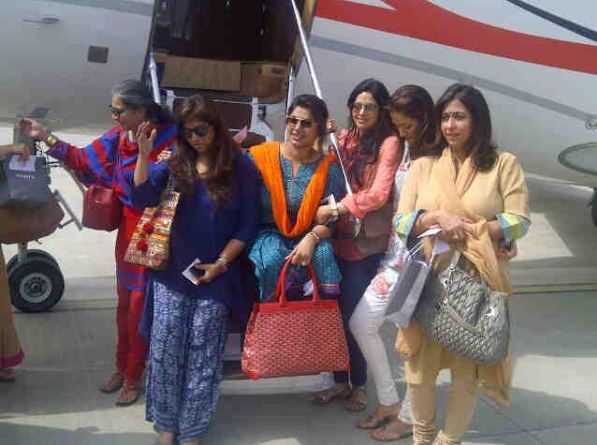 Sridevi leaving in her private jet.
Yo Yo Honey Singh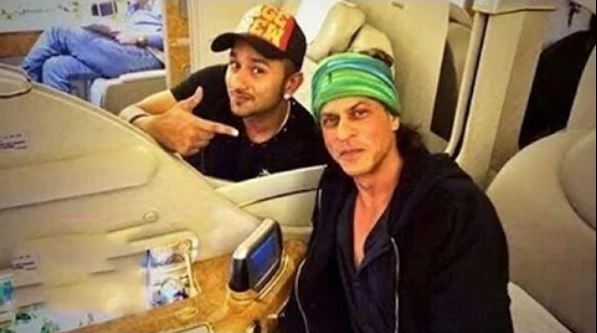 Honey Singh with King Khan in his private jet.
Angelina Jolie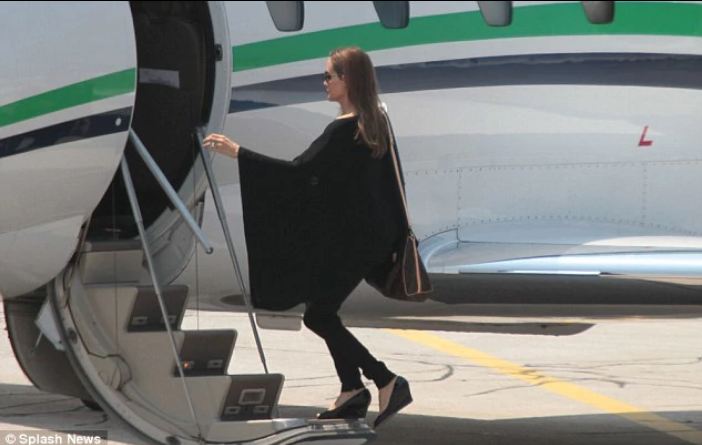 Popular Hollywood actress Angelina Jolie boarding her private jet.
Harrison Ford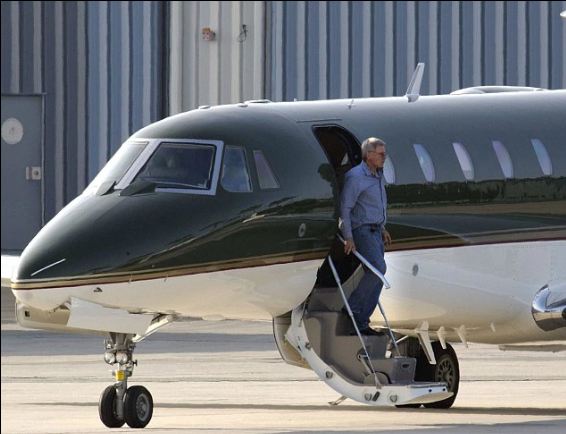 The legendary Hollywood actor Harrison Ford coming out of his private jet.
Tom Cruise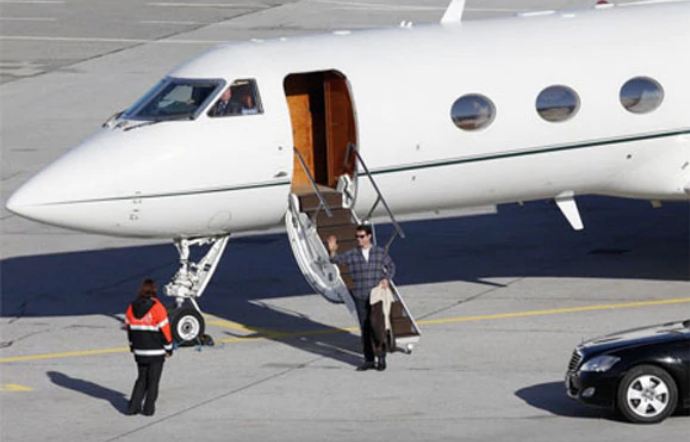 Popular actor Tom Cruise waving outside his private jet.