News & Gossip
Indian Diplomats Ignored Handshakes From Pakistani Officials, Netizens Are Loving It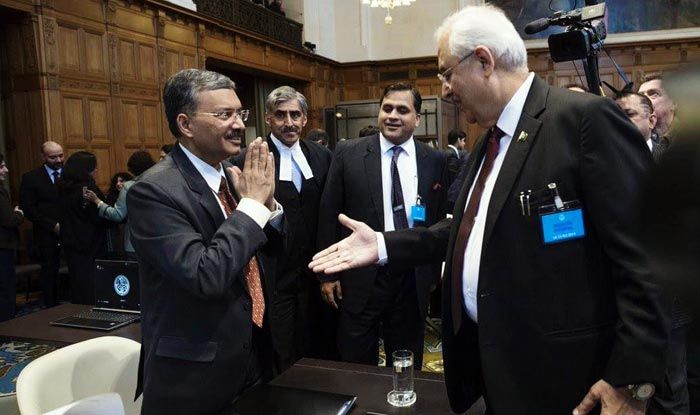 In the wake of the catastrophic Pulwama Terror Attack that took lives of more than 40 CRPF personnel, the entire nation is still saddened and shocked but mostly angry. People of the nation want justice for the martyred soldiers. Indian diplomat MEA Joint Secretary Deepak Mittal sends a strong message to Pakistan by snubbing a senior Pakistani official by refusing to shake hands at the International Court of Justice.
The 4-day hearing of Kulbhushan Yadhav case began at the ICJ in Hague on February 18. It so happened that when Pakistani official forwarded his hand for a handshake, Indian diplomats ignored his gesture and greeted him with a Namaste rather than shaking his hands.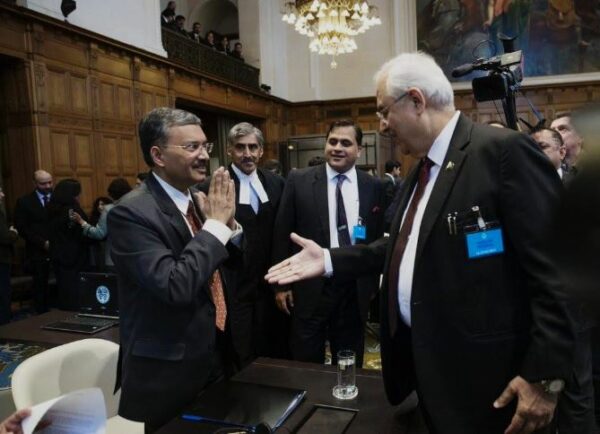 The pictures and videos of the same have gone viral on the internet, where one can see Attorney General Of Pakistan, Anwar Mansoor Khan putting his hand forth to shake hands with Indian diplomats. However, Deepak Mittal politely refuses his request and greeted him with Namaste.
Mansoor Khan then went to the Indian Ambassador to Netherlands Venu Rajamony and once again tried to shake hands with him, but he also followed Mittal's footsteps and refused the handshake and greeted him with Namaste.
A Twitter User shared a video pointing it out. The video is so good that you simply can't miss it.
Diplomats have their way of talking. At the ICJ, both India's envoy to Netherlands Venu Rajamony and MEA JS PAI Deepak Mittal refused to shake hands with the Pak side before the proceedings began. Customary Namaskar was offered. In mourning can't shake hands with terror nation. pic.twitter.com/nI9YBNrqTy

— Aditya Raj Kaul (@AdityaRajKaul) February 18, 2019
Indian diplomat's gestures have gone down very well with the netizens, as they are calling them real heroes. Look at some of the reactions.
1
https://twitter.com/theRohitBansal/status/1097542205487468544
2
https://twitter.com/Cara07352870/status/1097449725970636801
3
https://twitter.com/HemantBengani/status/1097474941409284097
4
https://twitter.com/SurjeetSharma_/status/1097449364203552768
5
https://twitter.com/ramsaysthetruth/status/1097451221412122624
6
https://twitter.com/Bismilbulbul/status/1097452038387105792
7
https://twitter.com/Bhak_Bhosdike/status/1097457161439895553
8
https://twitter.com/prashant_majhi1/status/1097454962001334272
9
https://twitter.com/gdeepak_/status/1097450255862456325
10
https://twitter.com/desidanda3/status/1097449212411731969
What do you think?