News & Gossip
In The Wake of #MeToo, KRK Fired All Female Staffs From His India And Dubai Office, Twitter SLAMMED Him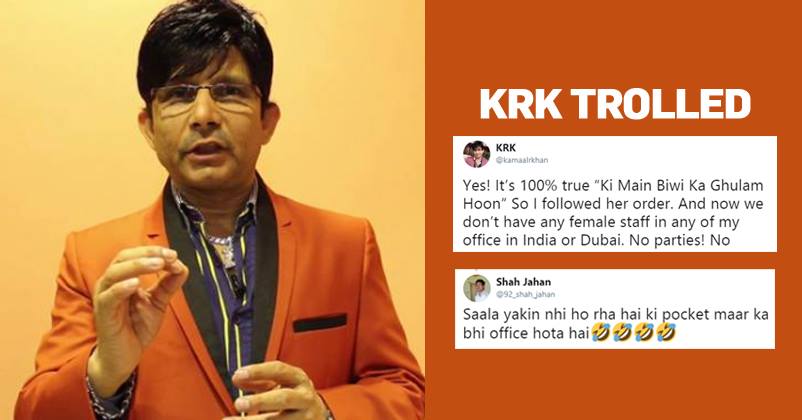 Ever since Tanushree Dutta accused Nana Patekar of Sexual harassment on the set of Horn Ok Please back in 2008, #MeToo movement has started in India. Several popular named from Bollywood, politics, and sports have already been named and shamed in the ongoing movement. Many top stars have come out in support of the women, who have spoken about the harassment in workplaces. However, there are few who has totally different views on this. One such celebrity is Kamaal R Khan aka KRK.
KRK is known for making the outrageous statement that creates huge controversies. Instead of taking this movement positively, KRK has taken the worst steps. He shared a rather irrational tweet about #MeToo movement.
Currently, self-proclaimed film critic KRK is in Dubai. In his latest tweet, KRK claimed that he has fired all the female employees from his India and Dubai office in the wake of #MeToo movement. Clarifying on the issue, he further said that he is going to make a distance from women as much as possible. He also claimed that he is "Ghulam" of his wife.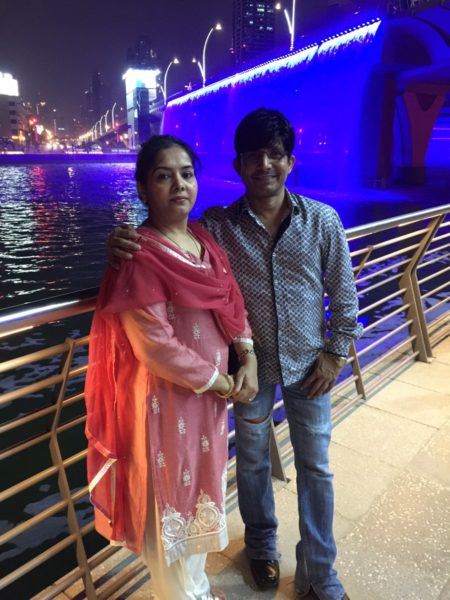 KRK's Tweet which has now been deleted reads, "Yes! It's 100% true "Ki Main Biwi Ka Ghulam Hoon" So I followed her order. And now we don't have any female staff in any of my office in India or Dubai. No parties! No talking with any girl. Thanks to #MeToo!👏👏👏"
It is literally the worst and stupid decision from KRK to take such steps. Terminating female staffs is not a solution for anything, it will only make their problems even harder. This Tweet of KRK has not gone down well with the netizens for obvious reasons, as they brutally slammed him. Check out some of the reactions down below.
1

2

3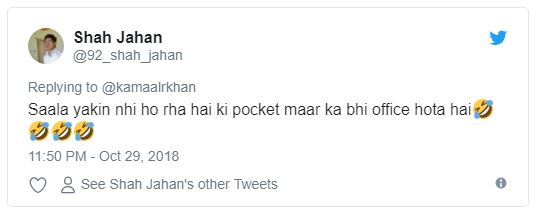 4

5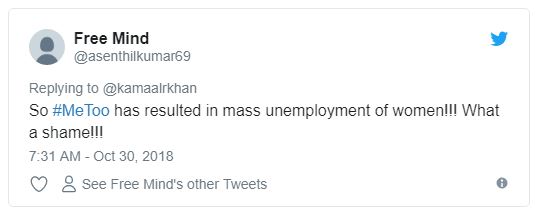 6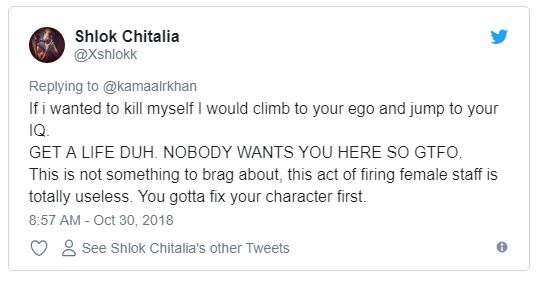 7

8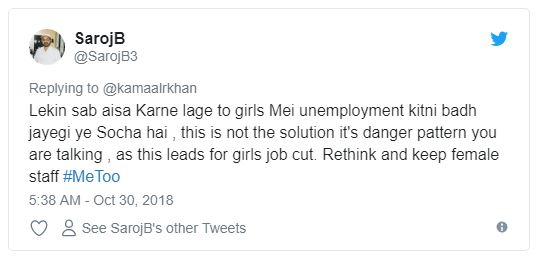 9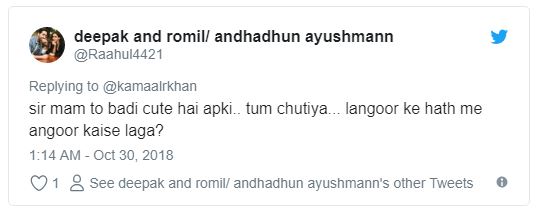 10

11

What do you think? Tell us your thoughts in the comment section down below.