News & Gossip
Immense Pressure From India FORCED Pakistan To Take Strict Action Against Terrorist, This Is What Pakistan Did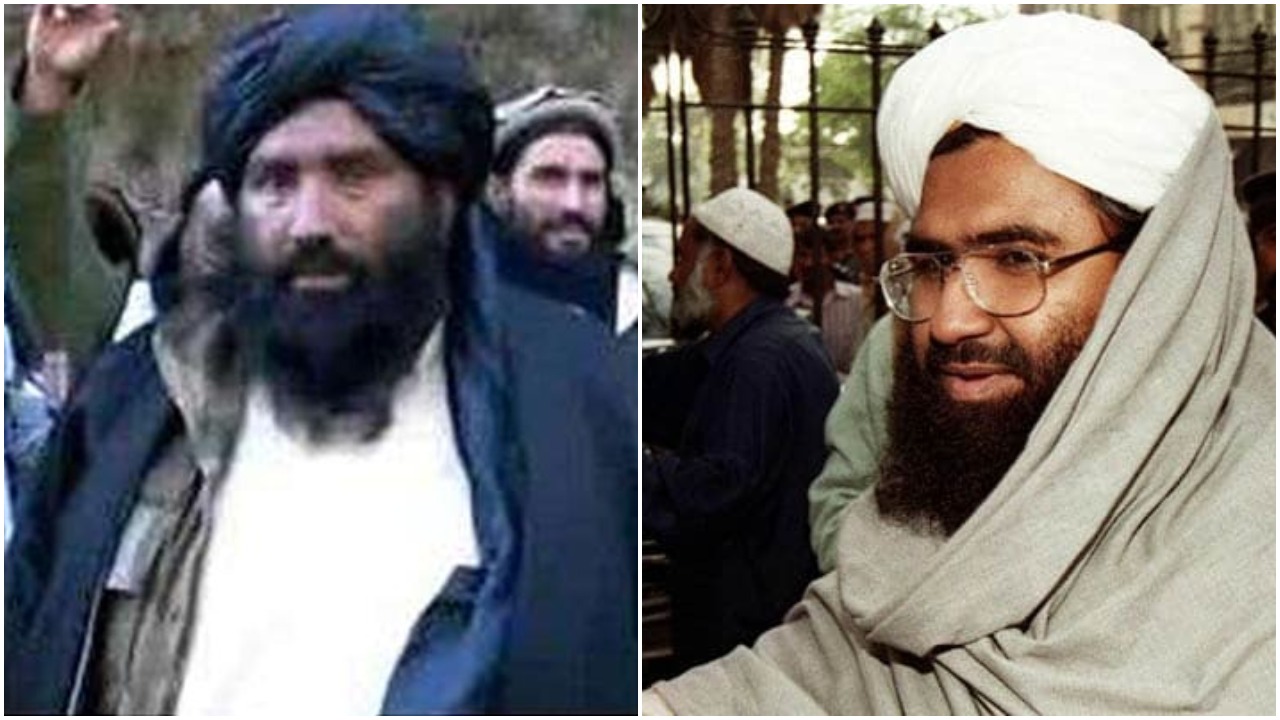 After the horrific Pulwama terror attack, Pakistan has been under immense pressure from all other nations around the world, especially India. India has made sure to isolate Pakistan from the world stage. Now, it looks like Pakistan is ready to take actions against terrorist who are residing in the country.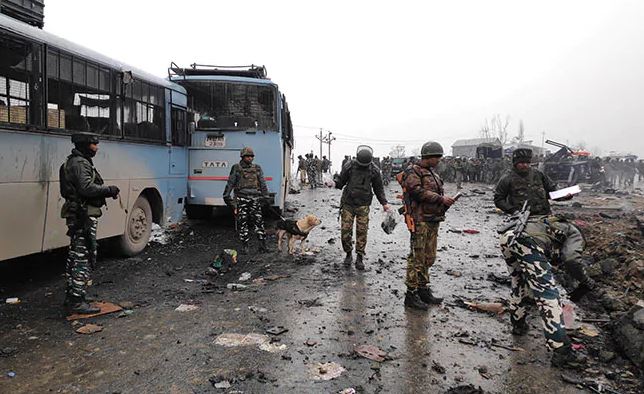 After Pulwama attack, Pakistan Prime Minister Imran Khan demanded credible evidence against them, which was provided to by the Indian government. Now, a new report in the media suggests that Pakistan has finally woken up and took strict actions against members of terrorist outfit Jaish-E-Mohammed including Chief Masood Azhar's brother, brother-in-law and 40 others.
Pakistan ministry issued an order today that reads,
"In order to implement National Action Plan (NAP), a high level meeting was held in the Ministry of Interior on 4th March 2019 which was attended by all provincial governments. It was decided to speed up action against all proscribed organisations. In compliance, 44 under-observation members of proscribed organisations, including Mufti Abdul Raoof and Hamad Azhar, have been taken in preventive detention for investigation. These actions will continue as per the decisions taken in National Security Committee (NSC), while reviewing National Action Plan."
Look at the snapshot of the notice down below: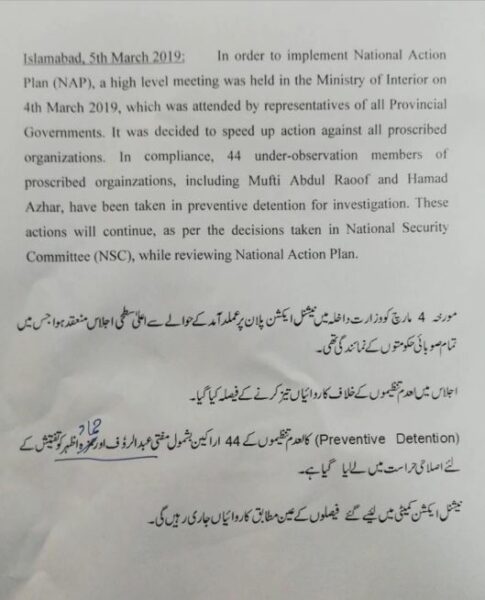 At least it is a start, let's see what happens next. What do you think?