News & Gossip
If she broke down, there would be no recovery: Imtiaz Ali decodes Deepika and Ranbir's iconic Tamasha scene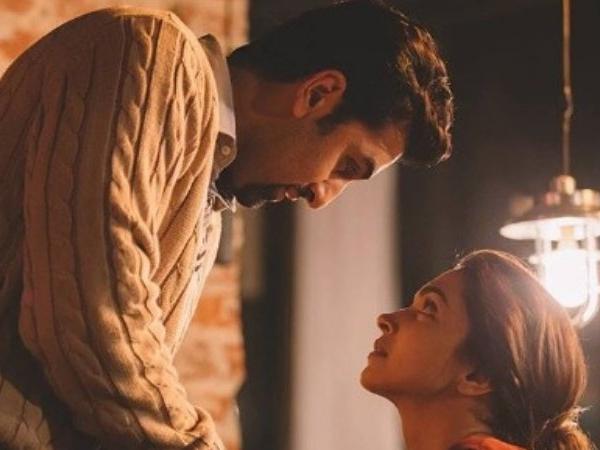 Deepika Padukone and Ranbir Kapoor were one of the most beautiful couples Bollywood has witnessed ever! The chemistry that the two share works magic even today when the two have settled in their own lives with their respective partners! The two dated for over two years and parted ways later reportedly due to Ranbir Kapoor cheating on Deepika Padukone for Katrina Kaif! Deepika Padukone was completely broken post the break up and had undergone depression! Tamasha was a movie the two did post their break up and the movie scenes between Ved and Tara were quite relevant to their own life issues! Imtiaz Ali reveals the details about the most epic scene of Tamasha where Deepika Padukone was on the verge of breaking down!
In an interaction with a media house over a year ago, Imtiaz Ali shared that the scene was shot over two nights. He revealed that he sometimes had to cut shots, even great shots, to make sure Tara doesn't break down. Because had she did, there would have been no recovery, said Ali. He revealed to the portal, "This scene was shot over two nights. There's a point where Tara would start crying. To bring her back to the point where she was not crying, and then take her back again over that bridge of breaking down had to be negotiated. So I was watching her and I knew where she was going emotionally. I was always cutting a shot, sometimes even great shots because if she broke down, there would be no recovery."
The filmmaker said even when the scene wasn't completely ready and was only half-baked, both Deepika and Ranbir during a reading, improvised and added little points to make it what it turned out to be, like the whole chase sequence and the particular moment when Tara falls on the floor and sobs uncontrollably. According to the filmmaker, the scene is "cruel", owing to the fact that Ved is aware of what he's doing and how he's behaving with Tara. But despite understanding what's happening, he's unable to control and in that process, the two distinct sides of Ved's character become crystal clear to the viewers. While Tara, who knows there's something precious between the two, is unable to let go and knows whatever she says, can trigger Ved.
Stay tuned for more updates!