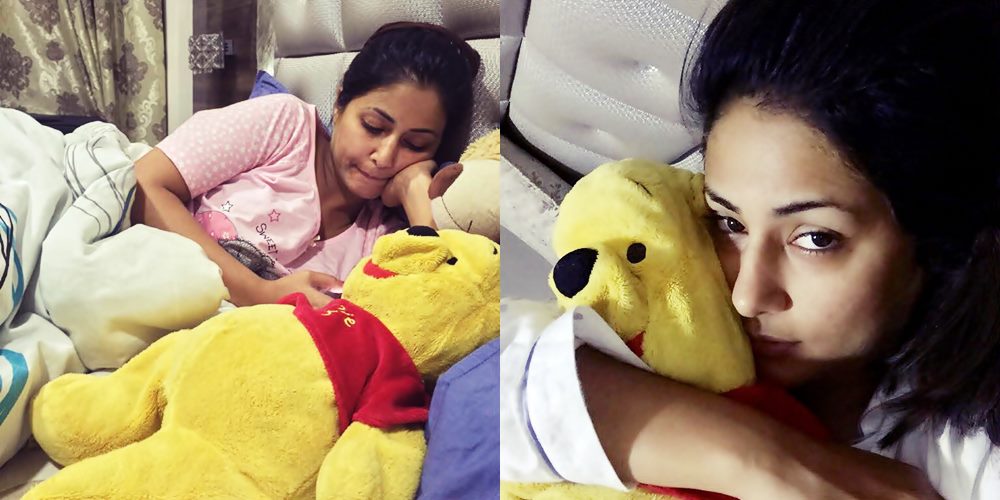 Remember during the Bigg Boss 11 luxury task where housemate have to do something or sacrifice something to save their fellow contestant from nomination, where Hina Khan sacrificed her most beloved Pooh to save her friend Luv Tyagi who wrote 'ZERO' on his forehead to save Hina.
It was a heart wrenching moment for Hina Khna and all the Hina followers when Hina took her POOH in her arms and walked towards to the task area to sacrifice it. She also told housemates that she is very much emotionally connected to POOH. Wherever she go, she carry her POOH with herself. 
Though Hina Khan lost the Bigg Boss 11 trophy but won her POOH back. Yes, her boyfriend Rocky, whom she call RO gave her POOH back to her. Hina couldn't resist from sharing her happiness with her friends and followers, hence she posted a picture of her POOH on twitter and Instagram captioning it- A lil yellow,a lil blue but u are my best POOH..Look who's back!!! Thank you @rockyj1 I LOVE U RO❤️
https://www.instagram.com/p/BeK4xGZhMHg
Rocky has been a big support system for her through out Hina's Bigg Boss journey. He keep defending her on every possible platform and did all possible thing to make her to finale. And now he got her dearest soft toy back. Must say Hina is very lucky to have him.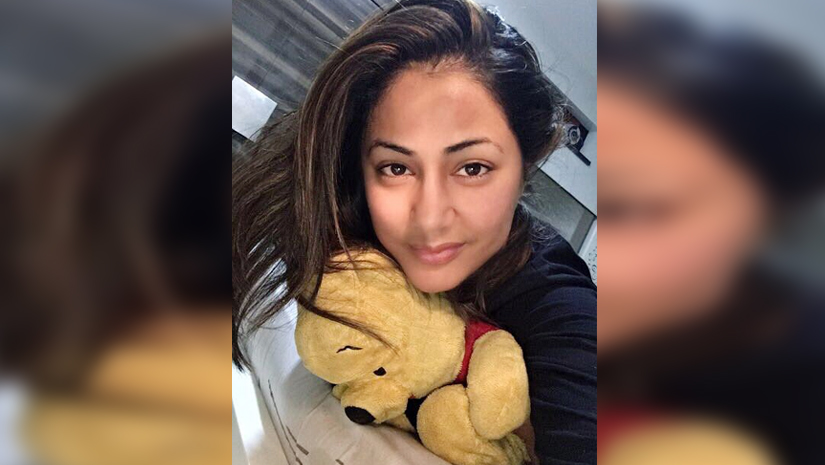 Seems like this soft toy went through some back to back dry cleaning and washing. This shows Rocky's effort for Hina. We came across to the news stating that Hina Khan was way very upset after losing Bigg Boss trophy to Shilpa Shinde, that she canceled shooting for 'Entertainment Ki Raat'. Looks like this soft toy bought the smile back on Hina's face.
We wish all the best Hina for your future projects. What you have to say about Rocky's effort on bringing back Hina's soft toy? Do tell us your view in comment section below. Stay tuned with us for more latest news an d gossips.