Bigg Boss
Hina Khan Got Trolled In Epic Fashion For Disrespecting Dhinchak Pooja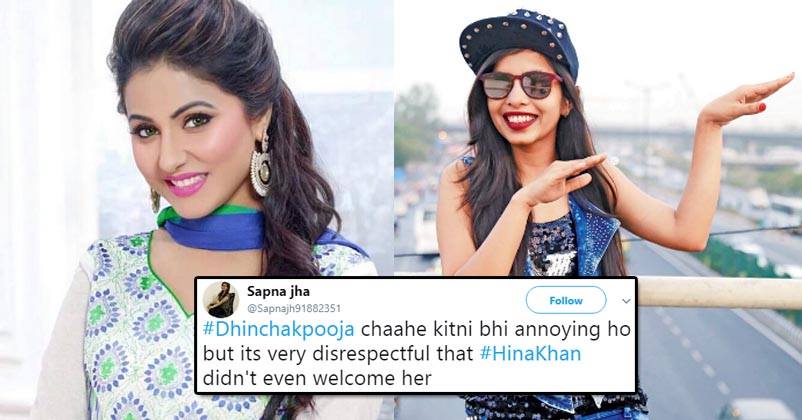 Dhinchak Pooja is one name, which is on everyone's mind. The internet sensation became first wild card entry inside the Bigg Boss 11 house. She made her entry on Weekend Ka War this Sunday. It is no secret that people have been waiting for her entry ever since the rumor started doing the rounds. Even before the start of Bigg Boss Season 11, several rumors suggested that Dhinchak Pooja would a contestant. Bigg Boss fans are going crazy ever since.
Dhinchak Pooja became a very famous YouTube star, all thanks to her whacky and odd songs. Her fans and Bigg Boss viewers were looking forward to her entry, as everyone wants to know what she has to offer. Now, the wait is over, as she has made her entry in the house.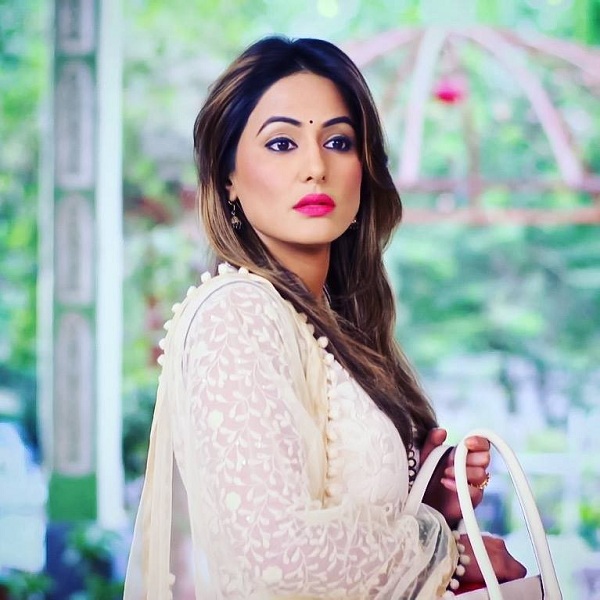 Hina Khan is one of the strongest contestants in BB11. You may remember her as Akshara from popular daily soup "Yeh Rishta Kya Kehlata Hai". Hina seems pretty unhappy about the fact that Dhinchak Pooja has come to the show. She even didn't come out of the washroom area to greet her. People are finding it very disrespectful. We have no idea about Hina Khan's shocking behavior. Nevertheless, she should have at least given her some respect no matter who it is.
Twitterati never forgets such kinds of behavior, which was pretty obvious. Hina Khan got trolled pretty in an epic manner for her behavior inside the Bigg Boss 11 house.
Check out some popular Tweets regarding the same:
Hina thought she was making fun of #DhinchakPooja but she doesn't have the brain to realise that she made fun of herself #BB11 #BB11Diwali

— Abhishek Mukherjee (@bultai12) October 22, 2017
Shilpa-Hina's reaction to #DhinchakPooja proved what kind of bitter personalities they are. Always on high horse. #BB11

— Wanderer (@DisDatNothin) October 22, 2017
#Hina 's reaction on #Dhinchakpooja 's entry is the most disgusting and condescending. Her complex is slowly coming out. #bb11 @BiggBoss

— Deep Emotions (@ZoyaThangjam) October 22, 2017
https://twitter.com/troller_account/status/922184876421500930
#HinaKhan didn't even say hi to #Dhinchakpooja

And she talks about Arshi Khan's tehjeeb #BB11

— Kangana Ranaut Ⓜ️ (@kangnnateam) October 22, 2017
You have to be a special kind of insecure person to bitch abt a novice like #DhinchakPooja within 5 mins. Well-done Shilpa #BB11 #BiggBoss11

— Wanderer (@DisDatNothin) October 22, 2017
#Dhinchakpooja chaahe kitni bhi annoying ho but its very disrespectful that #HinaKhan didn't even welcome her

— Sapna jha (@Sapnajh91882351) October 22, 2017
https://twitter.com/Fama0994/status/922339986816585728
Dear @eyehinakhan where was your girl power when you were making fun of #DhinchakPooja? You are so fake Hina.#BB11

— Antra (@I_Wonderstruck) October 23, 2017
https://twitter.com/devilsdouble007/status/922146183782440961
https://twitter.com/R_basheer1/status/922150331517108224
https://twitter.com/troller_account/status/922032086999097344
Tell us your thoughts in the comment section down below. Stay Tuned for latest Bigg Boss 11 news.