News & Gossip
Here's presenting the new age Jai-Veeru! Ranveer Singh and Siddhant Chaturvedi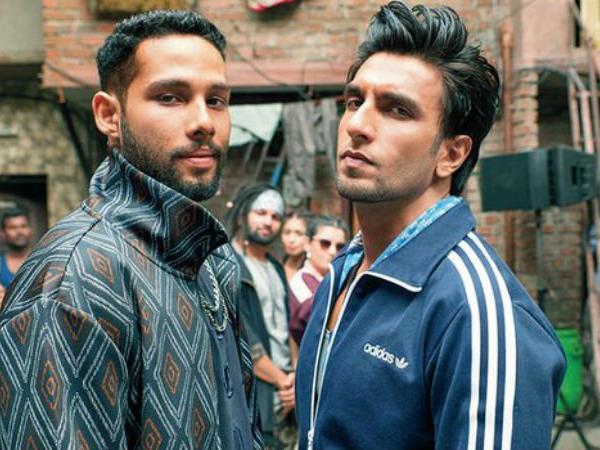 Gully Boy gained a lot of appreciation from the masses not only for the storyline of the movie that was extraordinary, but also for the work the actors of the movie have put across! Not only were Alia Bhatt and Ranveer Singh applauded for their acting skills shown up in the movie but also the new comer, MC Sher, Siddhant Chaturvedi was applauded for how well he acted in his debut movie in Bollywood! Siddhant Chaturvedi clearly is the national crush at the moment and the people are absolutely in love with his sense of style and his attitude in the movie! Apart from Alia and Ranveer being praised for making up a great pair, what has gained more appreciation is the pair made up by Siddhant Chaturvedi and Ranveer Singh! Rightly called the Jai-Veeru of current times, here's what Siddhant has to say about it!
https://www.instagram.com/p/Bt5FGJblzwY/
"I waited very long for this break and had faith that I would impress the audience with this author-backed role, but I didn't expect it to happen in a matter of two-three days," said Siddhant in an interview recently. He has been quoted saying, "It's not easy for someone to give so much of screen time to a debutant but Ranveer is a pure soul. I found my MC Sher in him, he mentored me and made me feel powerful. The audience calls us the new age Jai-Veeru."
https://www.instagram.com/p/Bs513Kvgd0f/
Stay tuned with us at Filmymantra for more updates on this and a lot more from Bollywood! Do write your feedback and suggestions to us in the comment section below!