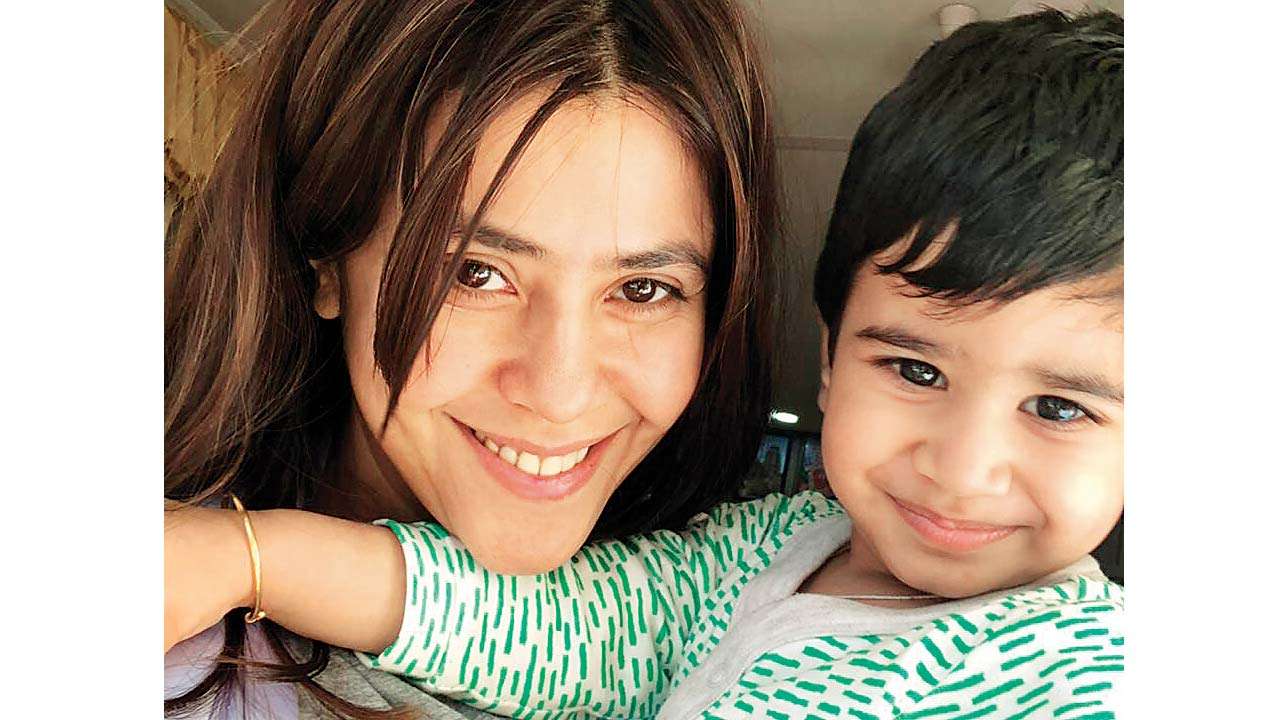 Rhea Kapoor and Ekta Kapoor's joint venture, a #NotaChickFLick movie, 'Veere Di Wedding' is all set for its release on the 1st June, 2018! The movie has Kareena Kapoor, Sonam Kapoor, Swara Bhaskar and Shikha Talsania on board and the music launch and the promotions have set the bar higher!
'Veere Di Wedding' is like a big break for Ekta Kapoor and Rhea Kapoor despite their entries in Bollywood long back since this movie has created a great hype even before the shoot begun! The reasons adding on being Kareena's come-back post Taimur, Sonam's first post her glam-sham wedding, Swara's weight loss story movie or Sumeet Vyas's yet another hilarious act, the people are quite excited about the movie!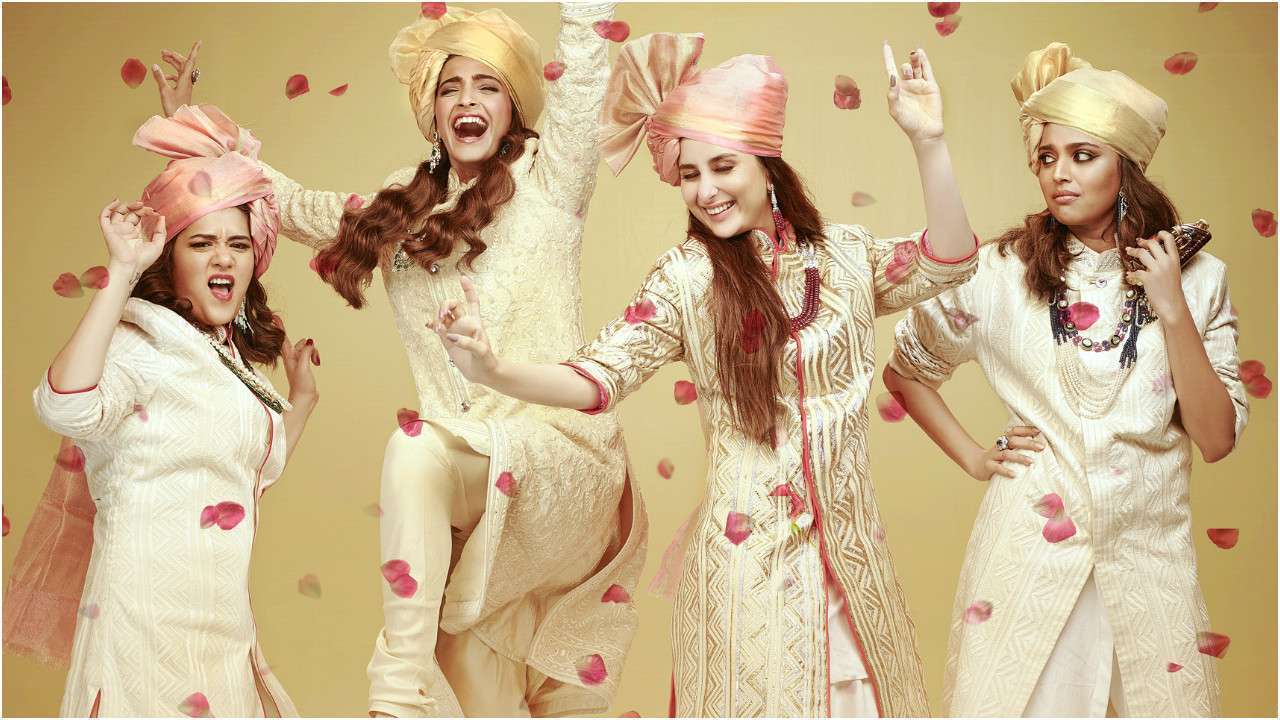 The trailer and the songs released have received utmost appreciation from the crowd and the people are looking forward to it! With the bold and beautiful avtaars of the lovely ladies in this movie, this movie fails to be the stereotype movie with a lead hero saving his heroine from goons or a story about 4 male friends going out on a vacation or a story about two girls fighting over a boy! This is a movie with the tag line "#IAmNotaChickFlick"! The movie is all about the four veeras who are none other than our dazzling divas and the problems they face in life and how strong can friendship between girls be!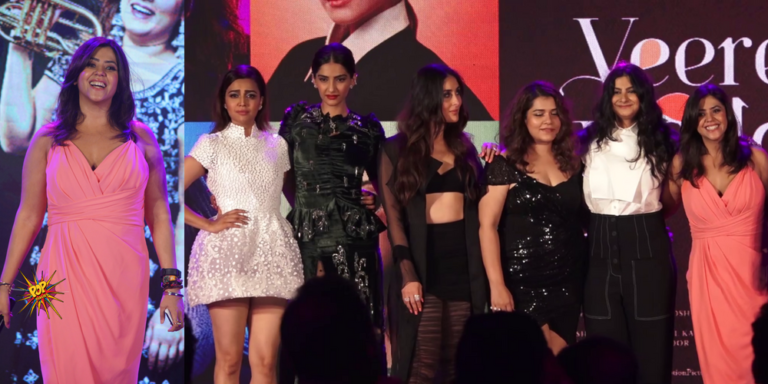 Be it Sonam, Kareena, Ekta Kapoor, Swara, Rhea or Shikha's bold answers at the promotional events, be it their glamorous clothes, be it Swara being trolled for her dress, be it Taimur reaching the sets, be it release date clash with Sonam and Rhea's brother;s movie, 'Veere Di Wedding' has grabbed all sorts of attention in the market and is on the verge of becoming one of the best movies of all times!
Amongst all these promotional effort, comes the sweetest of all, Ekta Kapoor seen promoting 'Veere Di Wedding' with newphew Laksshya in the most trendiest style with both of them wearing t-shirst quoted "#IAmNotaChickFlick"!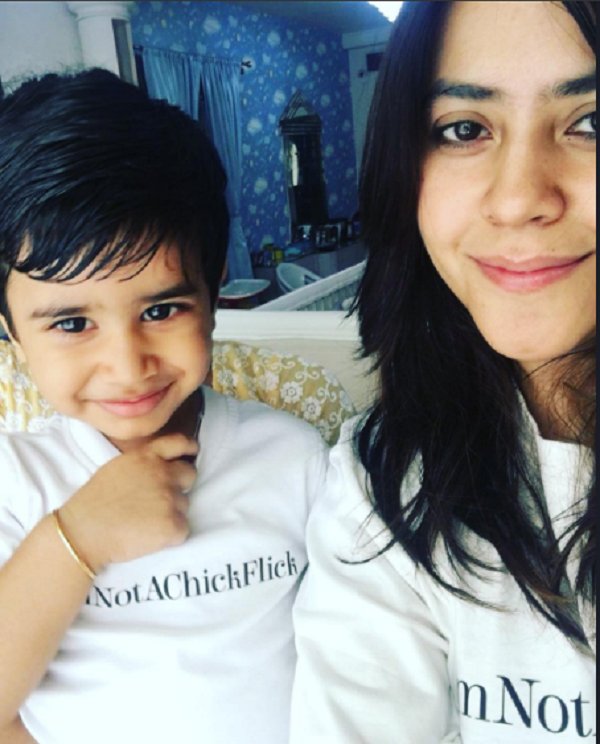 Well, this truly got to be the best promotional effort ever! Here's wishing the team good luck!
Stay tuned for latest updates and news!
Do write your suggestions and feedback in the comment section below!