News & Gossip
Here's explosive truth behind Rhea Chakraborty's claim of Sushant's 'all boys' trip to Thailand!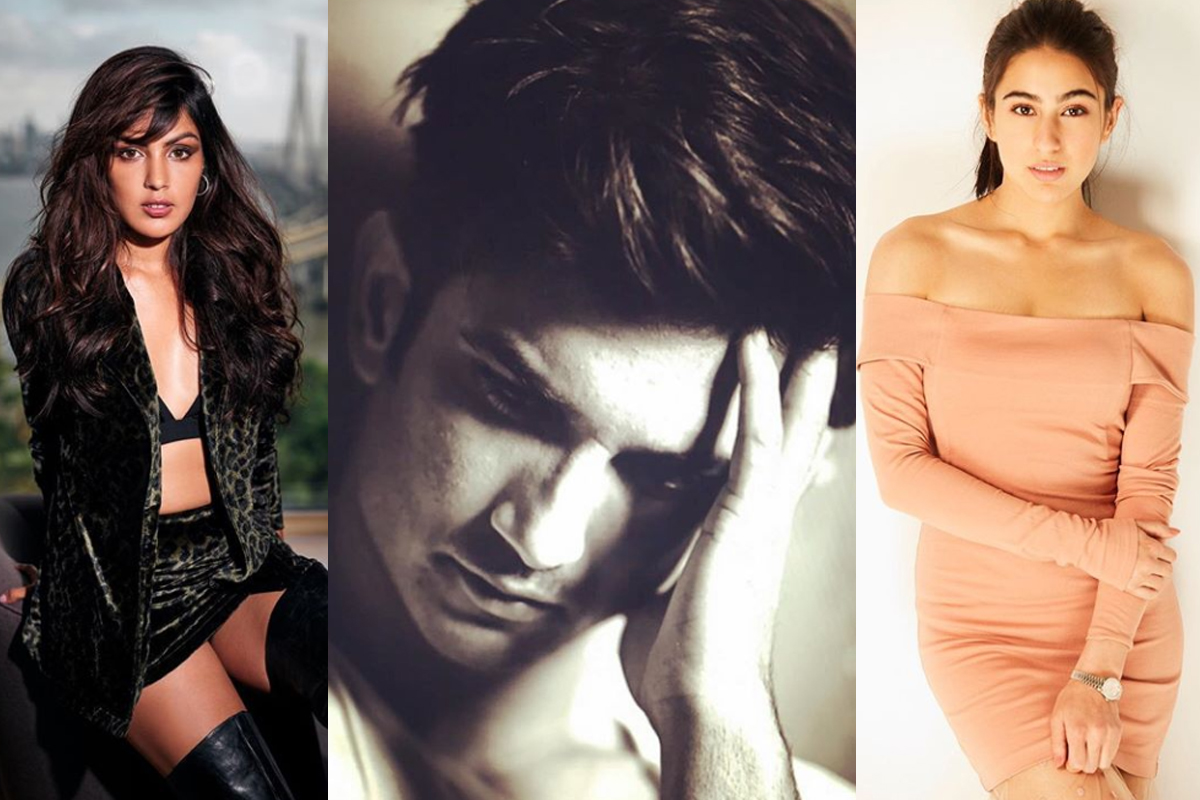 Sushant Singh Rajput's death case is currently being investigated by the Central Bureau of Investigation and the prime accused and late actor's girlfriend, Rhea Chakraborty has been extensively grilled by the special investigating team for the last four days, starting from Friday. As the reports suggest, the 'Jalebi' actress might once again be called for questioning as the agency has several questions to be answered from the actress.
Previously, the CBI had also found Rhea's answers 'unsatisfactory' after which she was summoned once again but it seems like her desperate attempts to hide the truth may get her in some serious trouble as she reportedly hid Sushant's Thailand trip reality.
Actually, in one of her interviews, Rhea had revealed about Sushant's 'all boy's trip to Thailand' trip where the actor had spent a whopping amount of Rs 70 lakh to book a charter plane. However, as per recent media reports, the 'Sonali Cables' actress supposedly lied about this trip as it wasn't an all boys trip, but Sushant's 'Kedarnath' movie co-star, Sara Ali Khan had also accompanied him on this trip.
The same reports also suggest, that Sushant had booked the chartered jet for his rumoured girlfriend back then, Sara Ali Khan, as the actress didn't want the news of their alleged relationship to be out in public.
Reportedly, Sara Ali Khan had traveled under the name 'Sara Sultan'. And when she came back in India, Sushant's friend Samuel Haokip had gone to receive her at the airport, pictures of which had recently surfaced on the social media. What is more shocking is the fact that Rhea Chakraborty never talked about it and never took Sara's name.
Furthermore, Samuel had in recent past had taken to his Instagram account to talk about Sara and Sushant's 'inseparable' love. In his post, he had written, "I remember the time during Kedarnath promotions Sushant and Sara were totally in love. They were inseparable. so pure and childlike innocence. They both had tremendous respect for each other which was so rare to see nowadays in relationships. Sara along with Sushant had genuine respect for everyone in Sushant's life be it family, friends and staff. I wonder whether Sara's decision to break up with Sushant right after Sonchiraiyaa's box office performance was due to any pressure by the Bollywood Mafia."
Meanwhile, Rhea Chakraborty is likely to be questioned today for her fifth round of CBI interrogation. The actress and her brother Showik Chakraborty, along with many others have been grilled by the central investigating agency over their link in Sushant Singh Rajput's alleged suicide case.