News & Gossip
Here's a major update regarding Sushant Singh Rajput's best-loved film 'Sonchiriya'!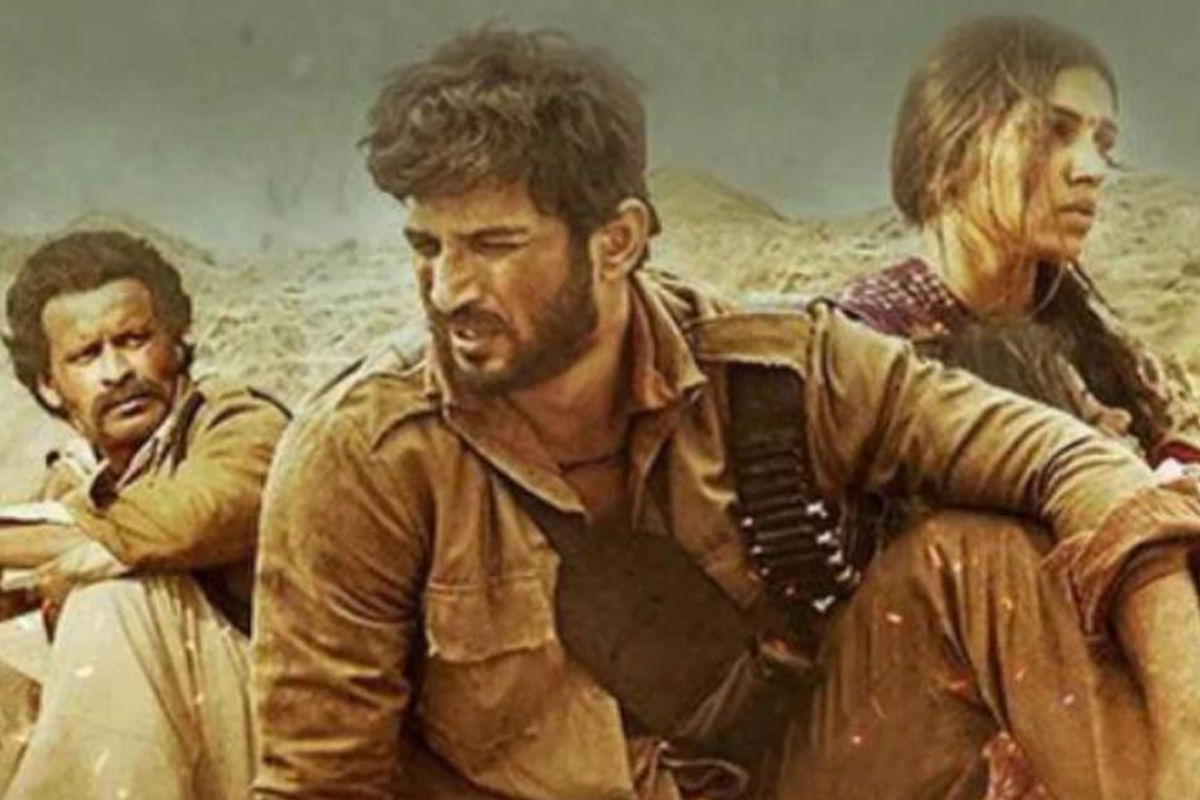 'Sonchiriya', by far, has been Sushant Singh Rajput's life's best movie but has also been one of the most underrated movies in the history of Hindi cinema.
Directed by Abhishek Choubey, the film was originally released in February 2019, which had, apparently, failed to impress the viewers and had collected no more than INR 5.5 crore at the box-office. Despite its bad reception at box office, the movie is reportedly to be re-released on the OTT platform and in theatres (when they reopen).
A recent report had quoting Sushant's previous interview, where the late actor had said, "I'd have to go with you on this. Though I've worked really hard on most of my roles, I have to say I worked especially hard on Sonchiriya. I'd like Sonchirya to be appreciated for all the hard work that our director Abhishek Choubey has put in…In fact all of us actors and technicians slogged in the Chambal heat."
Sushant was so excited for his performance that the bad reviews and box office failure hadn't shaken his spirit, "It feels nice when the reviews appreciate one's efforts. I've never sought fame or fortune. Never been enamoured of the Rs. 100-crore club."
For Sushant money was never important, "I work entirely for my job satisfaction. Otherwise I could have made money in any other profession. I am here to make a difference, firstly to myself. When I look back on my body of work I want to feel a sense of pride. Whether it is Kai Po Che, Byomkesh Bakshy, Dhoni, Kedarnath or Sonchiriya, I am happy and proud to be associated with these films."
Sushant was a perfectionist, he used to surrender completely to his characters. "I wouldn't be able to sleep peacefully if I didn't give all of myself to every character I accept. Agar main apne kirdaar ko theek se pehchan na paaon usski antar-aatma ko choo na loon toh yeh toh beimaani hogi (if I don't get to know my character well and touch its essence it would be a betrayal). Either I don't accept a film. Or if I do, I surrender to it completely."
For his performance in 'Sonchiriya', Sushant had slogged for weeks preparing himself to fit in the role of an outlawed dacoit; staying unwashed, unfed, unattended. "My character wanted to surrender to the law. I surrendered to the law of self-discipline that I've made for my job. What I found in common between my characters in Kedarnath and Sonchiriya was that core of humanism. Mujhe woh pakadna ttha (I had to catch that). Baqi success or failure is not something I understand."
'Sonchiriya' also starred ace actors like, Bhumi Pednekar, Manoj Bajpayee, Ranvir Shorey and Ashutosh Rana among others. The movie chronicles a rooted tale set in Chambal.