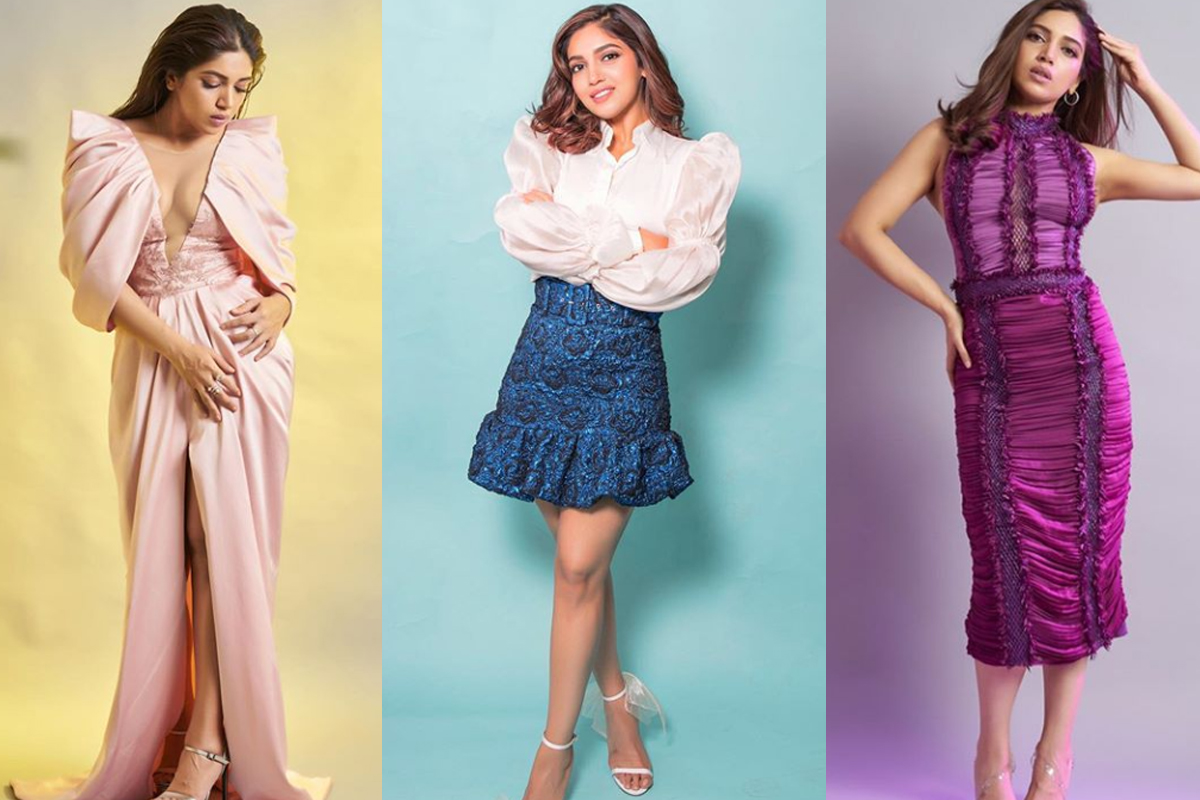 Amidst the coronavirus lockdown, Bhumi Pednekar is celebrating her 35th birthday. Known for her unconventional roles and starring in satirical comedies based on social issues, Bhumi Pednekar earned a name for herself in the Bollywood industry.
Apart from this, she is also widely known for her admirable fashion sense. On the account of her birthday, here some of the best fashion moments of the actress:
1) Bhumi Pednekar looks stunning in this grey pant-suit which has a unique cropped blazer, paired which a black blouse which is also cropped. She paired it with black close-toed shoes. The black in her shoes and blouse are complimenting the overall grey in her suit.
View this post on Instagram
2)Â This highly vibrant attire featuring a denim long coat, with orange trousers and pants, might look weird on others but is suiting Bhumi quite well. She finished the entire look with a pair of black shades and dirty yellow coloured bellies.
https://www.instagram.com/p/B7lTgt6JOiW/
3)Â Bhumi Pednekar's look featuring a long suit with an amalgamation of hard and soft colours appears trendy yet sombre. She paired it up with some heavy jewellery and hair braided from the front. She looks mesmerising.
https://www.instagram.com/p/B7czmYFJqFi/
4)Â Bhumi has donned a fun yet casual attire with a contrast of plain white and ink blue. While the white is in her loose shirt, below she is wearing a heavily patterned blue coloured skirt, frilled at the bottom. Stunning white heels made the entire look more beautiful.
https://www.instagram.com/p/B6CyOBZp-qH/
5)Â The actress can pull off a traditional attire as well as western one. She wore a shiny brownish-maroon saree, paired it with a black blouse while her hair is in a loose low knot. The entire outfit looks absolutely breath-taking and not over the top.
https://www.instagram.com/p/B6A1BQxJ-Q0/