News & Gossip
Haters Trolled Neha Kakkar For Crying On Indian Idol, Her Boyfriend Shuts Them Down Savagely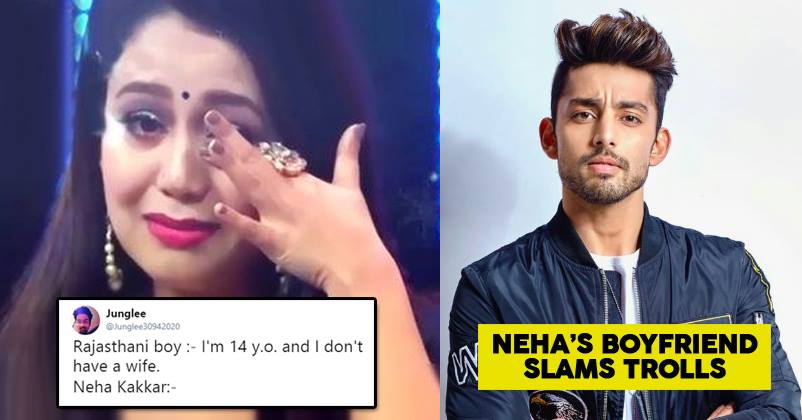 Neha Kakkar is current music sensation in Bollywood. Every movie has one of her songs and they are always chartbusters. Neha is also making lots of headlines for her alleged relationship with Himansh Kohli. Fans of the singers believe that something is brewing between the two.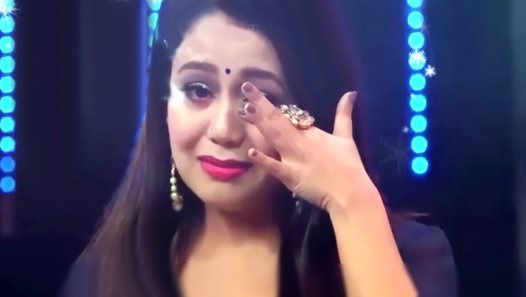 Neha is currently judging the music reality show Indian Idol Season 10. However, she is making news for all the wrong reasons. Neha is pretty emotional and social media is making fun of her for the same reasons. You can find countless memes and jokes targeting Neha's emotional behavior. She is one celebrity, who can't control her emotions in reel or real life.
This Is How Twitter Reacted:
https://twitter.com/Junglee30942020/status/1017045698309550081
https://twitter.com/Virupaajii/status/1016986048599998464
https://twitter.com/VirusUncle/status/1017238740035497984
https://twitter.com/ManyFacedAnkit/status/1017790493000810496
https://twitter.com/__toothache__/status/1017088812415979520
https://twitter.com/Reminderiz/status/1017403981461483522
https://twitter.com/HathwalaThakur/status/1017355470921555968
https://twitter.com/VinayDokania/status/1017659040967503872
* Indian Idol Auditions *

Contestant – Mere paas Netflix aur Amazon Prime ka subscription nahi hai. Doston ka password use karta hun

Neha Kakkar : pic.twitter.com/f8yooj58w3

— Karan Talwar (@BollywoodGandu) July 11, 2018
* Indian Idol*

Contestant : I cannot afford to buy iPhone X from India. So I ask my cousins to bring it from US

Neha Kakkar : pic.twitter.com/OfbjLdJXgR

— APPURV GUPTA (@appurv_gupta) July 11, 2018
After seeing all those trolls on social media, Neha Kakkar took to Instagram to share a hard-hitting reply that reads,
"Getting #Trolled for Crying! Next time Plz Troll Me for my Loud Laughter as well. Infact Why Dont You Troll Me for Helping the Needy People?? ..
Anyway! Whatever it is, This is how I Am "Jaisi Real Life Mein Hoon, Waisi Hi Camera Ke Aage" CAMERA CANT CHANGE MY PERSONALITY! Yes I Am An Emotional Girl and Really Proud of it! I Have a Heart that feels people's Emotions.. Many people these days have become Heartless/ Emotionless.. I don't wanna become like them 🙏🏼 If I find something funny, I Laugh my lungs out, if I find something sad, it makes me Cry.. This is how I am and I'll remain the same till I'm alive!! I have not only Cried but I've also Helped people several times and I will keep doing that!! Nothing can change me!! Infact people Love me for what I Am and for what I Do! ♥️ 🤗 .. ..
P.S. This trolling and those memes made Me laugh too 🙈 They're actually Funny 🤣 and Btw.. We (#IndianIdol) Only take #GoodSingers ahead, Not the ones who have #SadStories! .
#NehaKakkar ."
Here Is Her Post:
https://www.instagram.com/p/BlHf_rTDu6X/?utm_source=ig_embed
After Neha's epic reply to the haters, her alleged boyfriend Himansh Kohli also shared an Instagram post slamming all the trolls.
Himansh shared a picture with Neha and wrote,
"Lately, I have been noticing a lot of distasteful trolling against @nehakakkar . I would have never said this in public if it was just a humorous act. What disgusts me is that people themselves don't want to support a cause. And then they don't leave any stone unturned to stop someone from doing so. If these trollers think that they can hide their ignorance and inhuman attitude beneath objectionable jokes, they are wrong. In the era where most are narcissists, it is hard to find a selfless person like her. She has worked very hard to become who she is today and to maintain it, is another task. Nehuu, don't let anything affect the best person I know. Your success, your care, your love, speaks louder than a few jokers.
Keep inspiring us all.
Love,
#Heeman ❤️
#NehaKakkar #Himanshkohli #StopTrolling #BadTrolls"
https://www.instagram.com/p/BlLJyN_nJFN/?utm_source=ig_embed
Overwhelmed with the reply of her boyfriend, Neha commented,
"Oh my God… All I can say is that you're my He-man and I'm blessed to have you in my life… Love you."

To which Himansh replied,
"@nehakakkar Nehu don't you ever worry child me and my entire heemanians are with you."

They surely make an adorable couple, don't you think?