News & Gossip
Harbhajan Singh Got Brutally SLAMMED For His Hindu-Muslim Tweet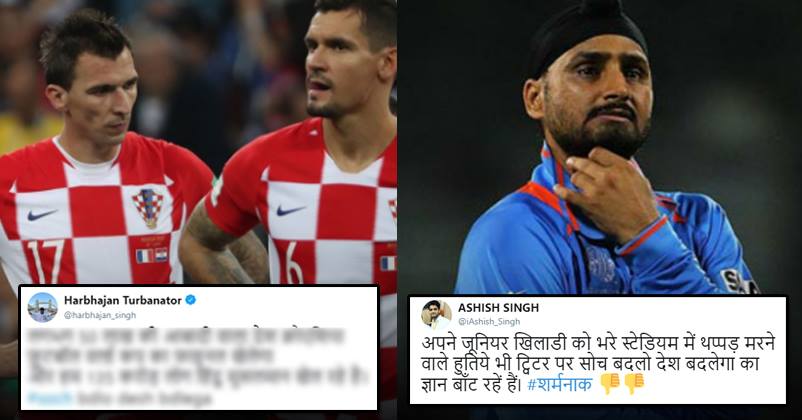 Former Indian cricketer Harbhajan Singh is one of the few sportspersons, who never hesitates to speak his minds out on several issues. Not only cricket, he also talks about social issues. He is very active on social media and keeps tweeting about various important things.
He has once again spoken his minds-out about the communal tension in the country. As you know France and Croatia played the final of FIFA World Cup 2018, where France emerged the champion after beating Croatia by 4-2.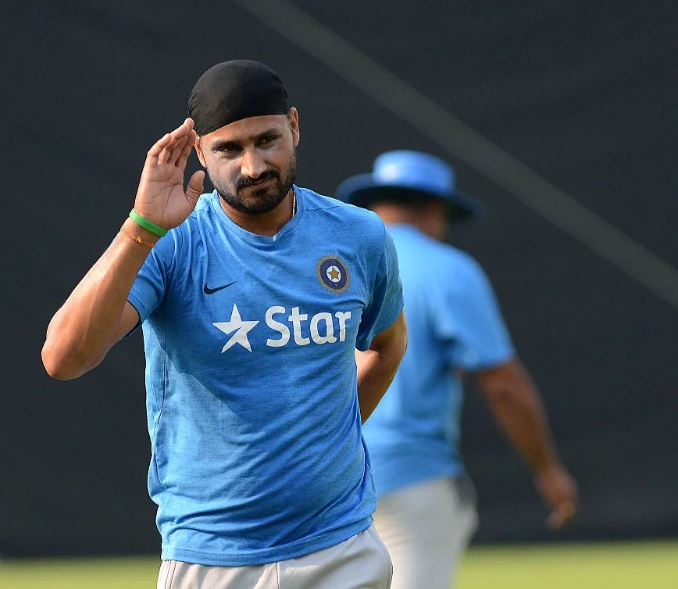 Bhajji also shared his views about the FIFA World Cup 2018 Final, however, his tweets created a huge stir on the micro-blogging site. If you look at the Bhajji's tweet, it seems he is pretty upset about the communal tension between Hindus and Muslims in the country. He conveyed a message to the country taking an example of the FIFA Final.
Bhajji tweeted,
"लगभग 50 लाख की आबादी वाला देश क्रोएशिया फ़ुटबॉल वर्ल्ड कप का फाइनल खेलेगा और हम 135 करोड़ लोग हिंदू मुसलमान खेल रहे है।#soch bdlo desh bdlega (Croatia which has a population of 50 lakhs is playing FIFA World Cup while India which has population of 135 crore is playing Hindu v/s Muslim. Change your thinking, the country will change)"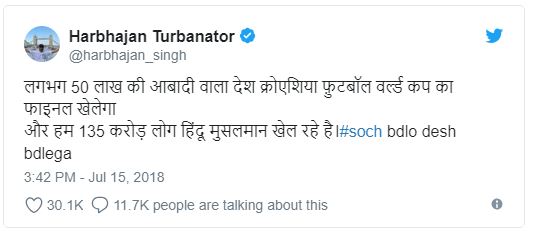 As soon as Bhajji shared the tweet, it has been receiving lots of reactions from the netizens. Check out some of the reactions down below.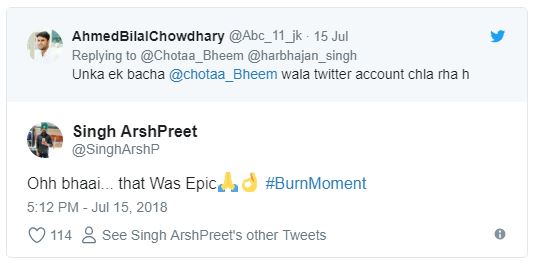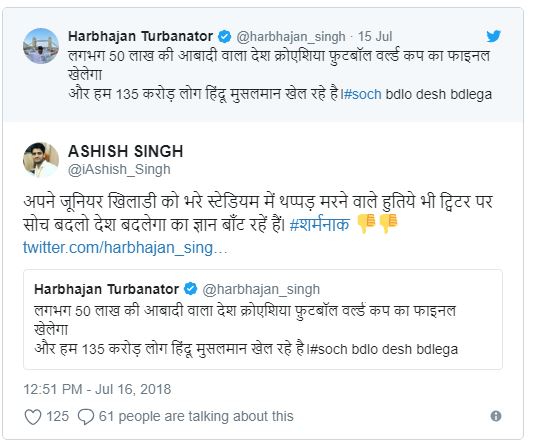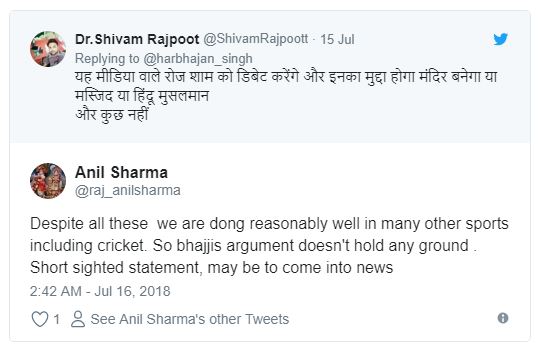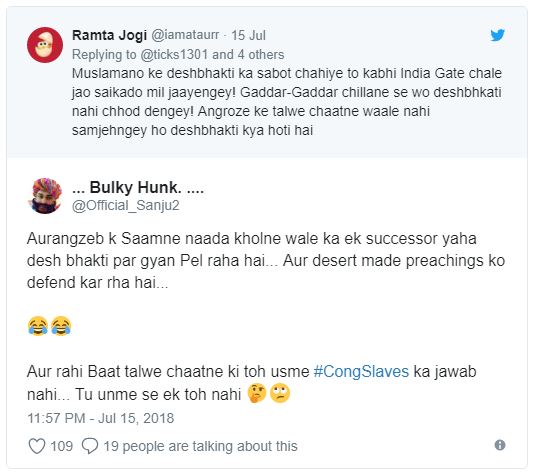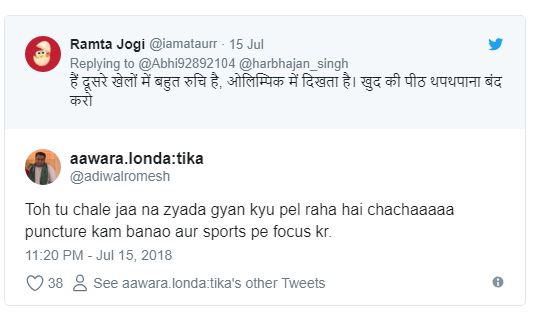 Do you agree with Harbhajan Singh or Twitter?