Reviews
'Happy Phirr Bhag Jayegi' Movie Review: Double The Confusion With Double Dose Of Fun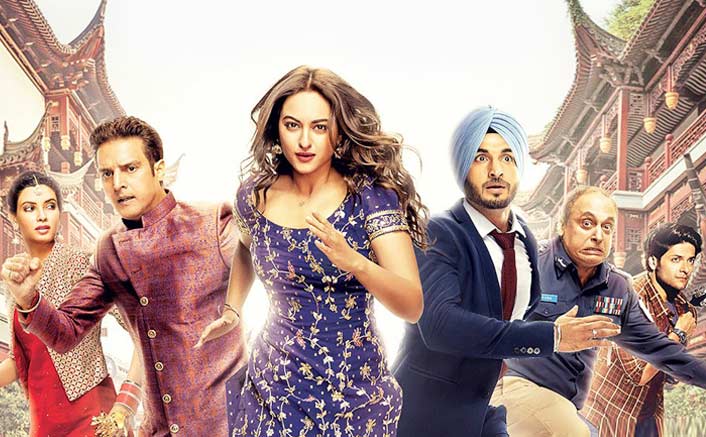 'Happy Bhag Jayegi' (2016) was an Indian comedy revolving around an Amritsari bride Happy (Diana Penty), who runs from her own wedding to get married to her lover but lands up in Lahore by mistake. Diana Penty surprised everyone with the role of Happy. She broke her 'girl next door' image with this movie.
The new additions in the sequel 'Happy Phirr Bhag Jayegi' are Sonakshi Sinha and Jassie Gill. Sonakshi is another Punjabi girl who has the same name Harpreet aka Happy. Happy (Sonakshi), the horticulture professor gets a job in a college in Shanghai but her main motive to be in China is her personal issue. The same day another Happy (Diana) also arrives in China with her husband Guddu (Ali Fazal). Happy (Penty) has a history with a prominent Pakistani politician, played by Abhay Deol in the first film. So, a Chinese Pakistani businessman Adnan Chow (Denzil Smith) who is a wolf in sheep wants to kidnap her to put a pressure on the Pakistani government for money. The whole confusion starts from the airport. Happy (Diana) and Guddu (Ali Fazal) land up at the college while another Happy (Sonakshi) is kidnapped by Chang (Jason Tham).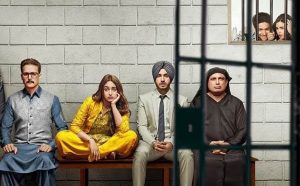 Undoubtedly director Mudassar Aziz handled the cross-border issues with so much conviction, giving it a rom-com flavour. It will be not wrong to say that Aziz has arrived with a bang after two years of gap.
Talking about the star cast, they are the strongest pillars of the film. To begin with, Jimmy Sheirgill and Piyush Mishra are just superb with their one-liners and satires. Sonakshi Sinha will surely surprise you with her comic timing and gusto. Jassie Gill, the debutant excels in his character of Khuswant Singh Gill.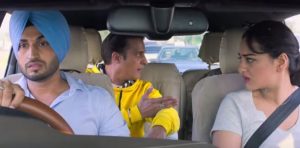 Every movie has its flaws and of course, there are gaping plot-holes and improbable incidents but smart dialogues and one-liners have saved the movie. Overall, 'Happy Bhag Jayegi' is perfect for a weekend outing with your family and friends.